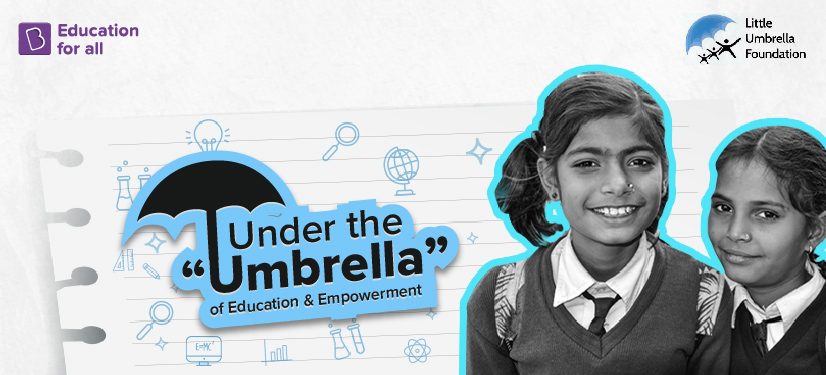 "I am very happy today. My mother passed away when I was young. Now, even my father has passed away."
Stunned by such a statement? So was Prity Banerjee, Founder of the Little Umbrella Foundation, when she heard it from a two-year-old girl.
While working with a school in Delhi, Prity happened to attend a CSR event that was conducted for children from both privileged and underprivileged backgrounds. That's when she realised the massive difference between their situations, both financially and socially.
While they are also equally talented, the lack of resources is what seemed to be hindering them.
"Soon, I started visiting these children regularly to play and teach them things like art. I learnt that some of these children even lost their primary caregivers," says Prity.
One day, while she was with the children, a little girl ran up to her and hugged her, saying, "Didi, I am very happy today. My mother passed away when I was young. Now, even my father has passed away. So, please take me with you."
Prity was shocked to learn that these children didn't even understand the value of having the support of their parents. That's when she decided to do something to make a difference in the lives of these children.
She never wanted to start a very huge organisation but wanted to at least impact 10 children with quality education and learning, to begin with.
So, she founded the Little Umbrella Foundation (LUF), metaphoric of a small shelter for their aspirations. Like a little umbrella in the heavy rains, the NGO too does not promise that troubles won't come but promises to offer protection when they do, in the best way possible.
LUF helps children with holistic development through alternative education, that is, education through creative media like art, dance, music, film-making, etc.
"These children are more excited by co-curricular lessons rather than the traditional classrooms, as they haven't adapted to sitting in such classrooms for continuous hours," she says. "We tap into the particular interests of the children and then build the lessons around it."
Verticals of Little Umbrella Foundation
The core focus areas for the NGO are child education and a consulting programme on child rights. The goal is to ensure that the children not only become literate but are given a holistic learning environment. The NGO has a team of 122 people that work together to ensure its smooth operations.
During the pandemic, Little Umbrella Foundation launched Virtual Vidyalaya, through which the children can attend classes online with the help of their parents' phones in the evenings.
"There are also many children who are involved in child labour and are helpless because their families depend on them. But through the mobile phones, they are able to attend the classes," shares Prity
The programme was also launched for the children of orphanages across Delhi-NCR, providing free classes for the children.
Little Umbrella Foundation is catering to 1093 students through the Virtual Vidyalaya programme. It also has educational centres, which were shut down during the pandemic. But with the pandemic cooling down, the centre at Saket is soon to open.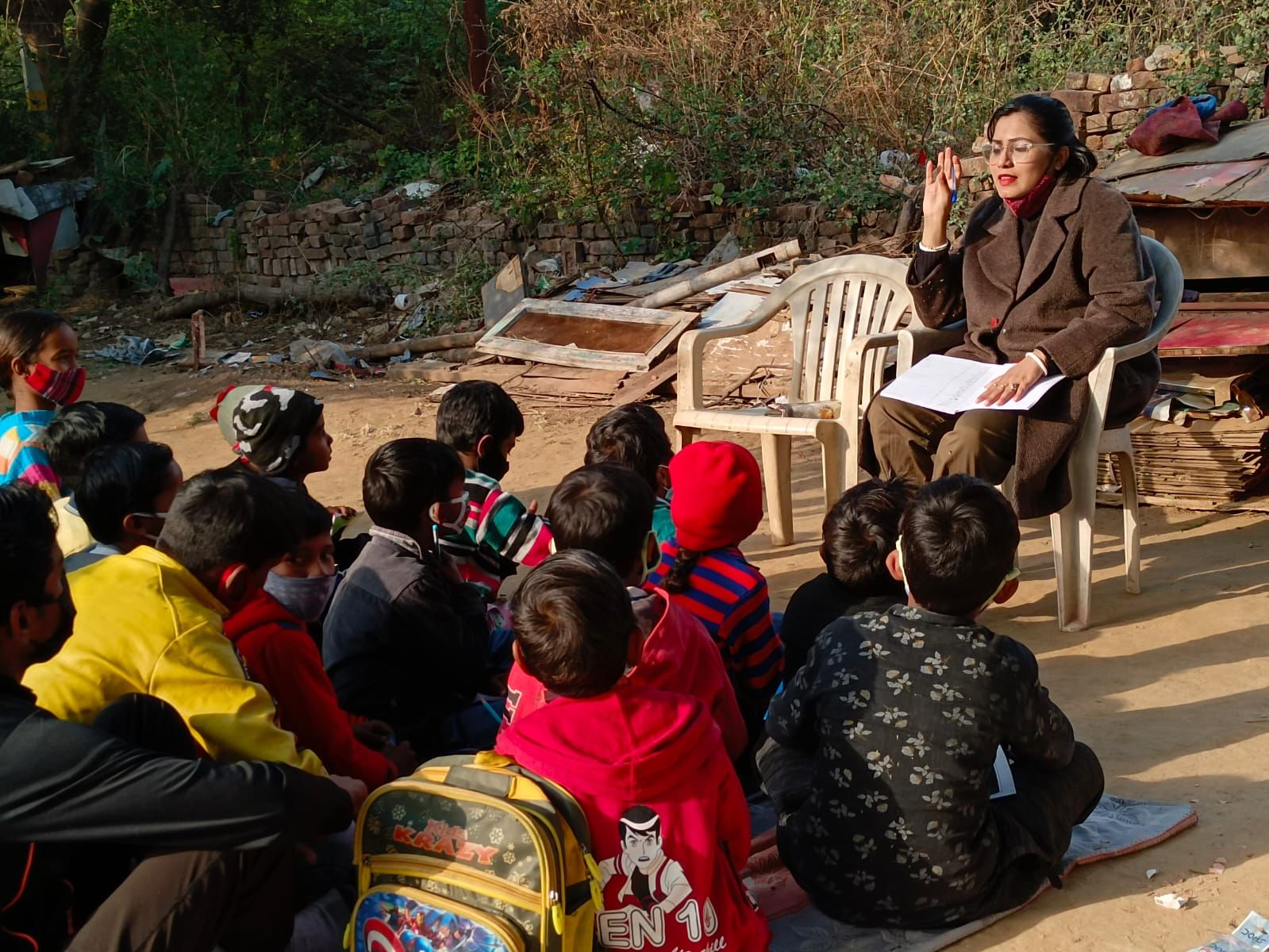 Apart from education, the NGO also caters to mental health through the Count on Me Programme. It provides help and assistance to everyone for their wellbeing, including corporates. The programme is also catering to children, helping them cope with the trauma that most of them have gone through.
Across the country, many transgender children face a major crisis when it comes to their identity. They run away from their homes because of how society keeps tormenting them and end up joining dangerous groups and communities in the red-light areas.
Sapna – a programme by Little Umbrella Foundation – caters to gender non-conforming children. The programme educates these children and also ensures their employability in the future. While it is still a sensitive topic, the NGO is taking slow steps to make this a norm.
Virtual Vidyalaya with BYJU'S Education for All
BYJU'S Education for All has partnered with Little Umbrella Foundation in empowering children under the 'umbrella', with digital education.
Prity shares that the children of Little Umbrella Foundation's Virtual Vidyalaya have greatly benefited from the content. The students, especially those in classes 11 and 12 found the videos and multimedia content to be very helpful.
For those children who have difficulty in understanding, the teachers of LUF clarify their doubts.
"We now have a good platform, with content from BYJU'S and the assistance of our teachers," says Prity.
"I believe that BYJU'S can reach out to as many children as possible, even in the rural areas, and ensure that we have maximum digitisation, making education accessible."
NGOs like Little Umbrella Foundation are focused on making digital education a regular practice within the organisation. We at BYJU'S Education for All hope that we can add some mileage to their mission, while also furthering our mission of reaching 10 million children by 2025.
---
BYJU'S Education for All is reaching out to underprivileged children across India. Through the BYJU'S Give programme, you can contribute to this mission and help children with quality digital learning. You can donate an old device, which we will refurbish, and then use the money raised to buy a new device. In case you do not have a device, you can also donate to an NGO partner, who will use the money to buy devices for children.
In both cases, we will load our BYJU'S Think & Learn Premium content onto these devices and distribute them to children in need.
Also Read: How Nirnayam is helping girls "decide" their own future