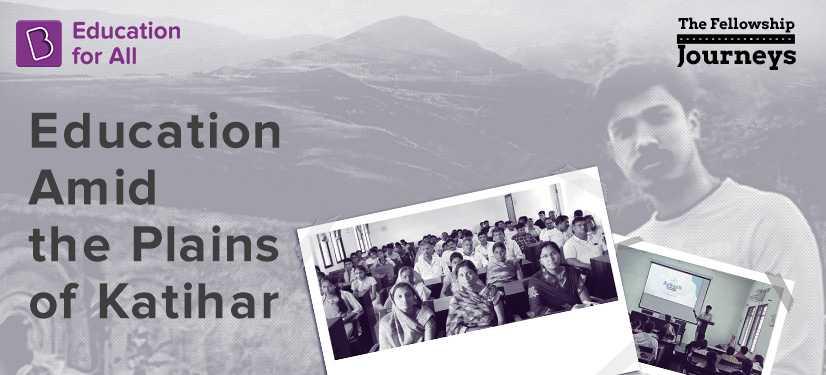 Known as the Jute Capital of Bihar, Katihar has three million+ residents in its 17 blocks. It is one of the 38 districts in Bihar, and is also one of the aspirational districts categorised by the NITI Aayog.
In 2006, the Ministry of Panchayati Raj named Katihar the country's 250th backward district. The literacy rate is 35.29% (Census 2011) and is one of the lowest in Bihar.
Nooruddin M., Fellow, Social Initiatives, is currently posted in the district to improve education here. Through the programme, Nooruddin works to ensure that children can access free learning content with BYJU'S.
"I always believed that Edtech would play a major role in the education system. The main reason is that I learnt from YouTube and other EdTech sources," shares Nooruddin.
He says he always wanted to understand more about the edtech system, talking about why he joined the programme. "Moreover, through this fellowship, I get to work on this district and run the programme myself, which adds experience to not only my resume but also my life."
Ahead of the BYJU'S Fellowship Program, Nooruddin was also a part of the Gandhi Fellowship, which was something that he enjoyed to a great extent. "The two years of Gandhi fellowship couldn't quench my thirst working as a fellow, so I joined this one to resume my life as a fellow again," he says.
A typical day for Nooruddin starts at 6 AM when he kicks it off with the news. After breakfast, he visits the government stakeholders like NO, DOC, ADPC, DRDA, DDC and others.
"I also make daily visits to schools to run the EFA programme. I also make calls with the students to clear their doubts in the evening and engage with them regularly."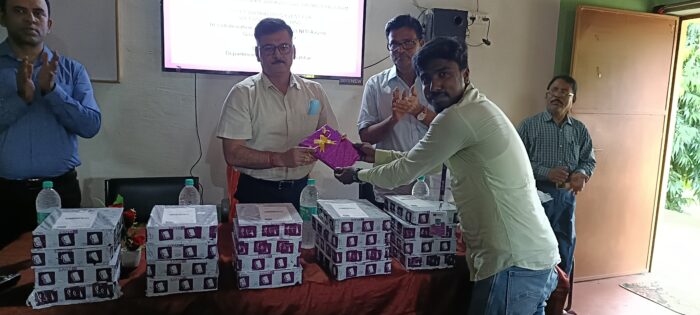 Most children who are a part of the programme come from families facing economic challenges. So their education becomes severely compromised. Meanwhile, their parents, too, cannot support the children in their education. So, the overall environment in their homes is not suitable for their growth and learning.
"If a child can have a good learning environment, it becomes easy for them to prepare for exams. However, at home, things are different, with their parents who do not understand the importance of these exams and their demand," shares Nooruddin.
While intensive classes have just begun, Nooruddin hopes to impact at least 5-6 students to improve their studies and help them clear exams such as JEE and NEET. He shares that he is happy to help these underprivileged children and hopes to send them to good universities that can help them pursue their aspirations.
"I am delighted with the enthusiasm of these students, and they make sure to attend the classes daily. Initially, it was difficult for me because these students were unaware of technology and how to use the tablet. But when I started teaching them about the technology, they were quite interested," he shares.
He adds, "They are doing their best and make sure to clear all their doubts. In fact, one of the students told me they had been waiting for 1.5 years for the BYJU'S classes. I hope some of our students can fare better with this support," he says.
The BYJU'S Fellowship Program is spreading accessible education far and wide with the support of our fellows, posted across the different aspirational districts. We hope to fulfil the dreams of children, who are now a step closer to quality education.
---
BYJU'S Education for All is on a mission to empower 10 million children by 2025 with education. Through the BYJU'S Give programme, you can contribute to this movement and help children with quality digital learning. You can donate an old device, which we will refurbish, and then use the money raised to buy a new device. In case you do not have a device, you can also donate to an NGO partner, who will use the funds to buy devices for children.
In both cases, we will load our BYJU'S Think & Learn premium content onto these devices and distribute them to children in need.
Also read: Educating in the Remote Village of Namsai