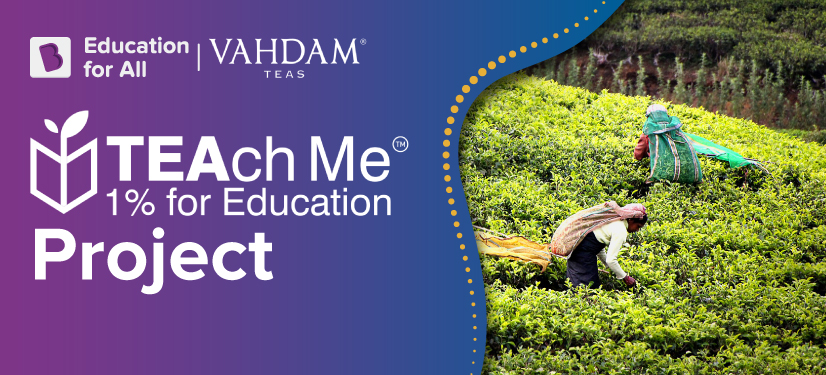 At the cusp of the pandemic, all things were uncertain. Most people knew very little about what would happen to their jobs, life plans, health, social life, or how long it would be before the lockdown ended. But as always, we watch the world bounce back, heal, and life get back to normal — at least for most of us. We entered the 'new normal' with great hope (and a vaccine now) and made peace with working online or having our children attend classes over video calls. However, as we adapted swiftly to the new way of working, learning, and living, we left behind young learners on the less advantaged side of the digital divide. 
Picture this: A staggering 80% of Indian students [1] couldn't access online schooling during the lockdown and a good portion of them might never make their way back into a classroom. 
In the wake of these troubling statistics, BYJU'S decided to launch Education for All, a social initiative that's determined to democratise quality education to 5 million children by 2025. 
The first step towards this mission was to make remote learning a reality for children in inaccessible regions. That's why we joined hands with the NGO CRY, Child In Need Institute (CINI), and the premium source-to-consumer tea brand, VAHDAM® India to launch the TEAch Me®Project. This initiative is geared towards bringing the children of the tea plantation workers in Darjeeling, who had no access to digital learning during the pandemic, up to speed with the right infrastructure and guidance. What made their situation truly challenging was the harsh terrain, difficult living conditions, unforgiving weather, and the poor accessibility of these locales.
The pilot Digital Learning programme was rolled out in late September 2020 and saw around 1000+ children in Darjeeling receive the support they needed. We are now working on expanding the initiative to reach 2000 children, spanning across 20 tea estates. And with sustained efforts, we see ourselves making Digital Learning a norm for 50,000+ children across India's tea-growing regions by 2025. 
Students share their  experience with TEAch Me®
The initiative also recently saw the opening of an activity centre for children that is all set to conduct classes and support children in every way possible. The classes will be preceded by activities like Yoga followed by lessons in subjects like English, Nepali, and Maths. The activity centre nudges students to get creative with activities that are conducted after classes. 
We've received an overwhelming response so far from 130 tea-estates who are keen on adopting TEAch Me®and BYJU'S learning programme at their estates. Come February 2021, we should have scaled up to more tea estates in Assam, Darjeeling, and the Nilgiris and by March we are determined to make our presence felt at an additional 20-30 tea estates. 
These are uncertain times, but supporting and empowering our posterity with access to free and fair education will help us lay the foundation to a secure tomorrow. At BYJU'S we're doing everything we can to democratise education and minimise the blow the pandemic has caused to a section of young learners. If our mission resonates with your organisation visit us here to become a partner. 
Reference
[1] No Education for 80% Govt School Students Since Lockdown: Survey, Quint