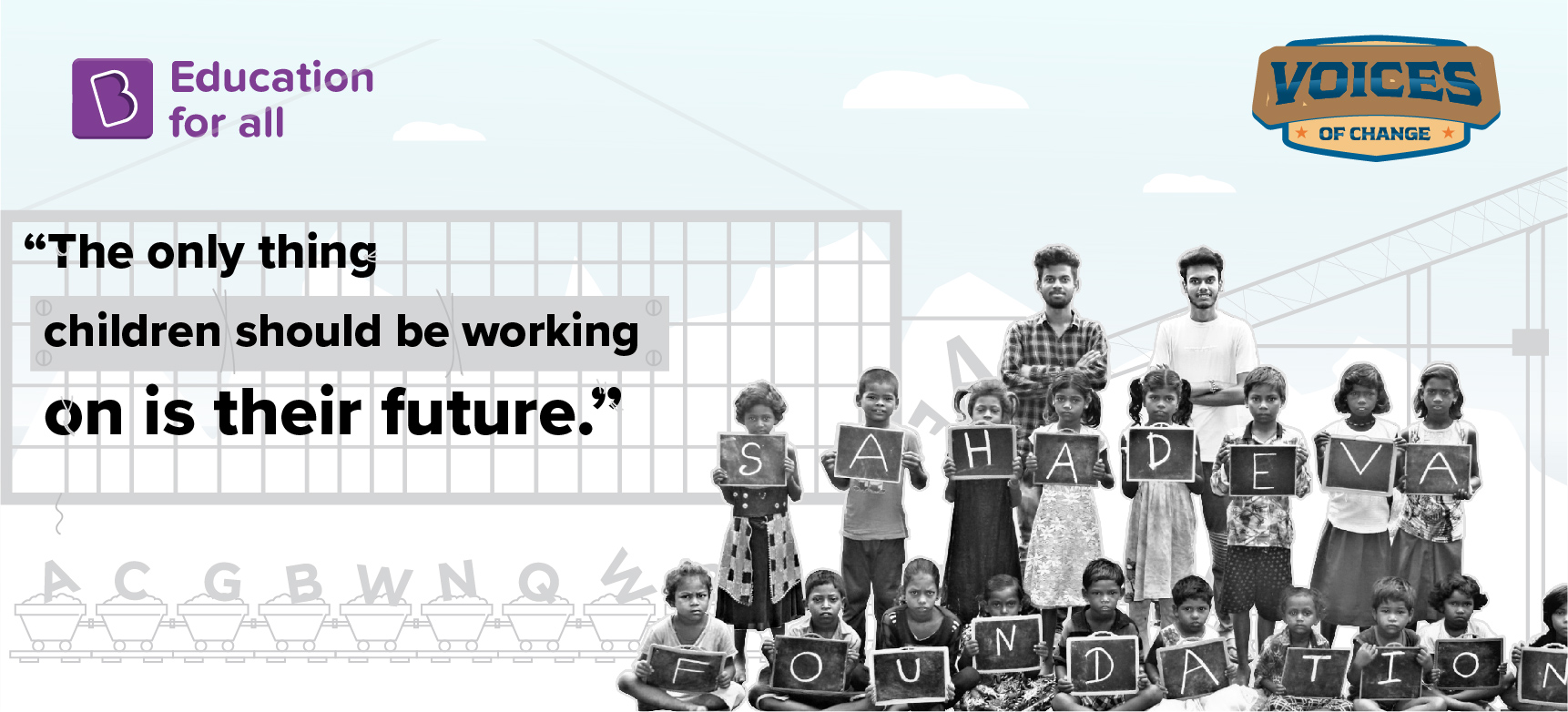 Dhanbad, Jharkhand is rich in its population and resources, to name one, the coal reserves. Located in the uplands of the city, these reserves are responsible for making Dhanbad the coal capital of India.
However, most of its population works as labourers for a minimal wage by risking their lives to ensure that their families get at least one square meal. While poverty is so prevalent, that's not even the worst part.
Across this Jharia-Dhanbad belt, we see little children under very heart-breaking circumstances. The children of the mineworkers try to support their parents by carrying bags of coal from one place to another, and that raises a question. Why aren't they at school getting an education to make things better for themselves and their families?
The life around the coal mines, regardless of the thriving industry, is dwindling. Despite being so abundant in this resource, the state of Jharkhand is the second poorest in the country. This is attributed to its residents – about 42 percent of the city's population live in poverty (Multidimensional Poverty Index, UNDP, 2021).
In fact, it's not just at these mines, but at several such places that we see similar situations – bakeries, fruit stalls, vegetable and flower shops, among many others.
What are some of the reasons for this increasing child labour? Let's take a look.
Harsh Singh, a BTech student and a resident of Dhanbad, wanted to make a change for the kids, who made bitty wages by selling these coal bags.
"When I approached them, they said that they really wanted to go to school, but they also had to support their family. So, even these low-paying errands seemed like a way of survival," Harsh tells us.
Moreover, if education doesn't intervene, these children are made to believe that this is their future and the intergenerational cycle of poverty is carried forward.
"Labour is no feat for children. The only thing they need to be working on is their future. So, I wanted to help them out of this," he adds.
On International Day of Education, we share the story of Harsh Singh who wanted to take steps in eliminating child labour and encourage inclusive education. He started the Sahadeva Foundation in 2019, at the age of 19, to show these children that the coal mines are not the end game.
Founding Stone to Literacy
"Education is very important to these children as they will otherwise end up going in an illegal direction. If they don't study now, they will find themselves under these harsh labour conditions," says Harsh.
With his team of 30, the NGO caters to about 200 children in Dhanbad. There are about 12 teachers who take the classes, of which 8 are volunteers, and 4 are employed.
The NGO teaches various subjects including Mathematics, Science, and English in addition to several co-curricular arts and crafts.
"We have also tied up with a private school where we register our children with the CBSE board for their grade 10 examinations," says Harsh.
The NGO also has a small centre where there is a smart TV among other facilities, but the classes have come to a halt due to the COVID-19 restrictions.
Pandemic Aid
During the pandemic, most of the coal mine labourers were out of jobs and were struggling to make ends meet. However, Harsh and the volunteers donated ration kits and other essentials to these workers for about 3-4 months, for which they raised funds through a crowdfunding platform.
These trying times have not been a boon to many schools and NGOs that cater to inclusive education. However, a lot of them have been trying to reach the children and help them continue their learning, through digital platforms, including Harsh.
Right now, about 12 children have been able to access online classes, however, many others do not have the facilities for the same.
"At the moment, we have only about 4 teachers who are helping these children by taking classes for small batches for about two hours every day," says Harsh.
He adds, "Sahadeva Foundation is also reaching out to the most remote villages in Jharkhand. We tie up with the local panchayats of these villages, and reach these children with inclusive education."
Digital Education for All
BYJU'S Education for All, a programme by BYJU'S Social Initiatives, hopes to reach millions of children with digital learning. We have been partnering with NGOs across India to help further this mission.
BYJU'S EFA will be partnering with Sahadeva Foundation to help the children with the BYJU'S Think & Learn Premium Content licences. The content will be used to support the students from classes 4-8.
Harsh says, " BYJU'S resources, being advanced from the usual courses, can really help our children get a taste of the challenging world of competition out there."
"Through the partnership, we are looking forward to making education inclusive, and helping children feel on par with their privileged counterparts," he adds.
Education should be made a priority for all children. They should not be reeled into the cycle of poverty by not having access to learning facilities. BYJU'S EFA hopes to reach more children across the country and ensure that they have access to inclusive education.
---
BYJU'S Education for All is reaching out to underprivileged children across India. Through the BYJU'S Give programme, you can contribute to this mission and help children with quality digital learning. You can donate an old device, which we will refurbish, and then use the money raised to buy a new device. In case you do not have a device, you can also donate to an NGO partner, who will use the money to buy devices for children.
In both cases, we will load our BYJU'S Think & Learn Premium content onto these devices and distribute them to children in need.
Also Read: Changing the Kargil narrative, one lesson at a time