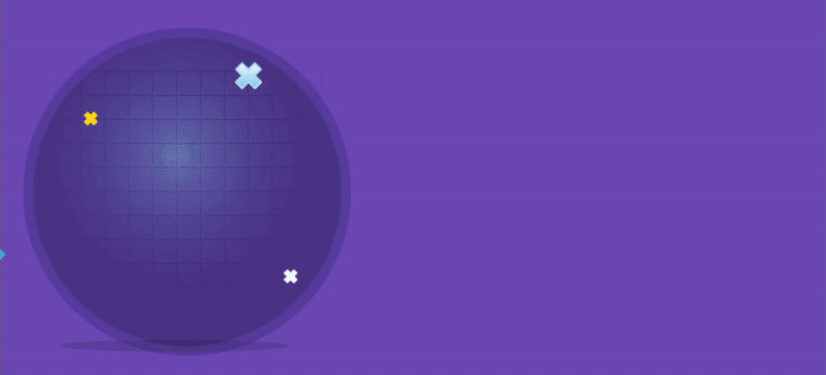 We all have financial goals to achieve, from a much-awaited trip within a year or buying a house or car in the next five years. Financial goals are usually of two types — short-term (the trip) and long-term (the car or house). But what's needed to achieve either is rigorous financial discipline and a solid investment plan. 
In this blog, we will discuss some steps to achieve said financial discipline and how aligning investments can help meet our long-term financial goals. We thought of ringing in the new financial year with sound financial hacks, tips, and steps, to achieve financial security in the future.  
How to save your money?
Set time-bound, achievable goals
Before you begin planning your financial future, it's essential to set your goals and assign a timeline. For example, buying a house within the next 10 years or retiring in the next 20 years. Once it is decided how much you need to save and by when, your savings and investments can be aligned accordingly. 
Also Read: World Table Tennis Day | BYJUites get their ping-pong game on
Invest based on goals
Having separate investments for different goals can be a great way to track and manage your progress. Since different goals have different timelines and monetary value, having multiple investment strategies in place can help you to be more goal-focused.     
Adopt healthy financial habits 
Now, the question is how to save. A great habit that most financial gurus swear by is to automate all investments. Once your salary is credited to your bank account, your desired investment amount automatically gets debited to your investment of choice. It's an amount that is never a part of your monthly expenses and is saved right at the beginning.  
Start saving early
Even if you're just starting your career and can save very little, it's imperative to develop the habit from day one. This means, putting aside a sum of money (no matter how low; perhaps as low as 100 rupees) every month in your savings account that you can utilise to make a larger investment later. Doing this right from your first paycheck, and increasing it as your salary increases, means you'll have a hefty sum in savings after a few years. 
Minimise lifestyle inflation
When someone's salary increases during the annual appraisal, they tend to increase their lifestyle expenses, like buying more expensive clothes or eating out more frequently. This is called lifestyle inflation. It is advisable to save and invest at least half of your increment and maintain your current lifestyle as much as possible.  
Also Read: The road to improvement: 10 steps to receiving constructive feedback like a pro
Where to save your money?
There are multiple avenues to invest and save money, based on your long-term goals. Now that you have a set timeline and amount in place and you're aware of the methods to maximise the savings, it's imperative to understand the different channels to invest. 
Stocks:

This is perhaps the most lucrative investment strategy of them all but also the riskiest. It requires constant monitoring and active participation to ensure maximum returns. But the long-term returns of stocks, especially when invested correctly, can make a huge difference. With online trading options, the markets are now more accessible than ever before, but do your research thoroughly and understand the risks before investing.   

Mutual funds:

Most people invest in mutual funds as a tax-saving component. But to meet your financial goals, it's essential to take a more active part in these investment strategies, think beyond tax saving, and align them to your specific goals to maximise capital gains. Mutual funds are classified under debt, hybrid, and equity, with equity mutual funds generally yielding the highest returns but also being the riskiest.  

PPF:

Public Provident Fund can be opened at your bank or nearest post office. It's a long-term investment plan where you can save up to 1.5 lakhs per year and has a lock-in period of 15 years. It's also an effective way to get tax deductions under section 80C. And with the lock-in period in place, you can align it to meet your long-term financial goals.

Fixed deposits:

Perhaps the most common investment strategy, long-term fixed deposits tend to have a higher interest rate. But before investing in fixed deposits for the long term, consider inflation and whether the projected returns are in tandem with your future financial goals. 

Gold:

An age-old investment technique that is a great diversifier of your investment portfolio. But investing in gold is not just about buying jewellery or physical gold bars. It's also about investing in gold ETFs (exchange-traded funds) and FoFs (fund of funds). While it doesn't look like much in the short-term, long-term gains are usually great. 
Saving and investing your hard-earned salary is the first step to achieving your financial dreams and working toward financial freedom and independence. Taking conscious steps NOW by practising financial discipline and adopting smart habits can take you one step closer to meeting your goals in the future. 
Also Read: Leaving the office behind: Your 10-step out-of-office Checklist
What are some of your investment hacks and how do you prefer to invest your money? Tell us in the comments below.
Like what you read? Head to Life at BYJU'S to learn more about our work, people, and the stories that make us unique. To explore job opportunities, check out Careers at BYJU'S.