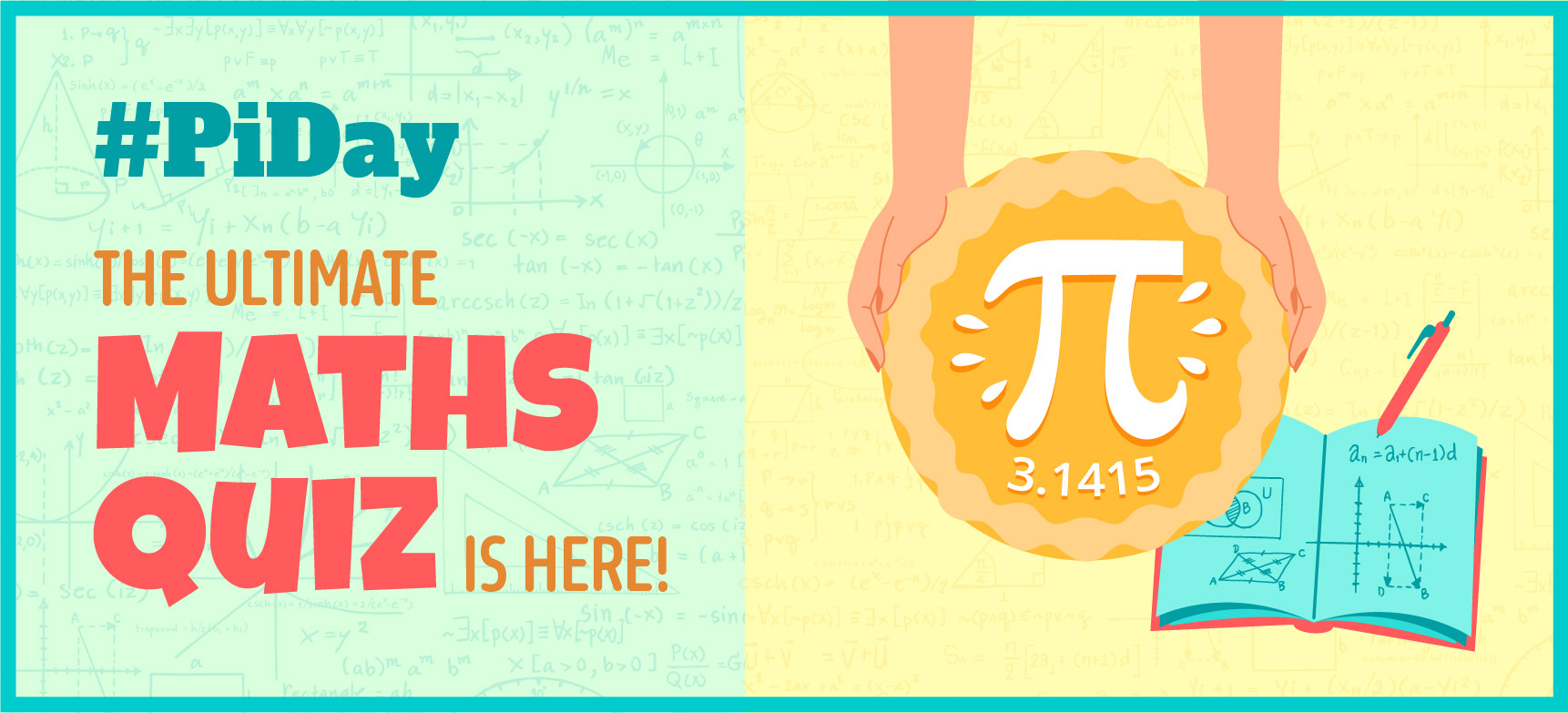 Maths is perhaps the most divisive of subjects. While some love the world of numbers, some others enter it at their own risk. On Pi Day aka International Day of Mathematics we have curated a quiz that is sure to tease your brain. But don't worry, you don't have to solve any equations to make it to the other side! 
All you have to do is read the following questions carefully and choose the correct answer from the list of options.
What kind of triangle has three different angles, none of which is 90 degrees?
Scalene triangle

Equilateral triangle

Isosceles triangle

Right triangle
What is the angle of a straight line? 
45 degrees

360 degrees

180 degrees

90 degrees
Also Read: Engineering to Sales, N Mariyappan on Charting a Unique Career Path at BYJU'S
What is the symbol used for division called? 
Parenthesis
Obelus
Period 
Ellipsis
Which of the following maths terms signifies that something is likely to happen?
Percentile
Non-zero
Logarithm
Probability
Infinity is represented by which mathematical symbol? 
Parabola 
Ellipse 
Lemniscate
Circle
Which of the following historical monuments in Europe has the golden ratio in its structural dimension? 
Parthenon
Eiffel Tower
Buckingham Palace
Leaning Tower of Pisa
Also Read: Happy Deskercising! Try These Simple Stretches to Beat the Afternoon Slump
1, 1, 2, 3, 5, 8, 13, 21, 34, 55, 89… ad infinitum. This series of numbers is named after which mathematician? 
Isaac Newton
Fibonacci
Charles Babbage
Leonhard Euler 
What is a quadrilateral that has only one set of parallel lines called? 
Perpendicular
Rectangle
Square
Trapezium
What is the perimeter of a circle called? 
Radius 
Diameter 
Circumference 
Chord
Which of the following numbers doesn't have a Roman numeral counterpart? 
Sixteen
Thirty-eight 
Ninety-five
Zero
Also Read: Leading a World-class Product Team and Redefining Tech Leadership: Meet Monica Shrivastava
Enjoyed the world of maths? Now, write your answers in the comment section below and wait for the next quiz when we publish the answer key to this one!
Here's the answer key to the Wildlife Quiz: 
Saltwater crocodile
Sumatran
Rhinoceros
Sarus Crane
Madagascar
Saola
1 inch
Cheetah
Otter
Tongue
Enjoyed this quiz? Head to Life at BYJU'S to learn more about our work, people, and the stories that make us unique. To explore job opportunities, check out Careers at BYJU'S.