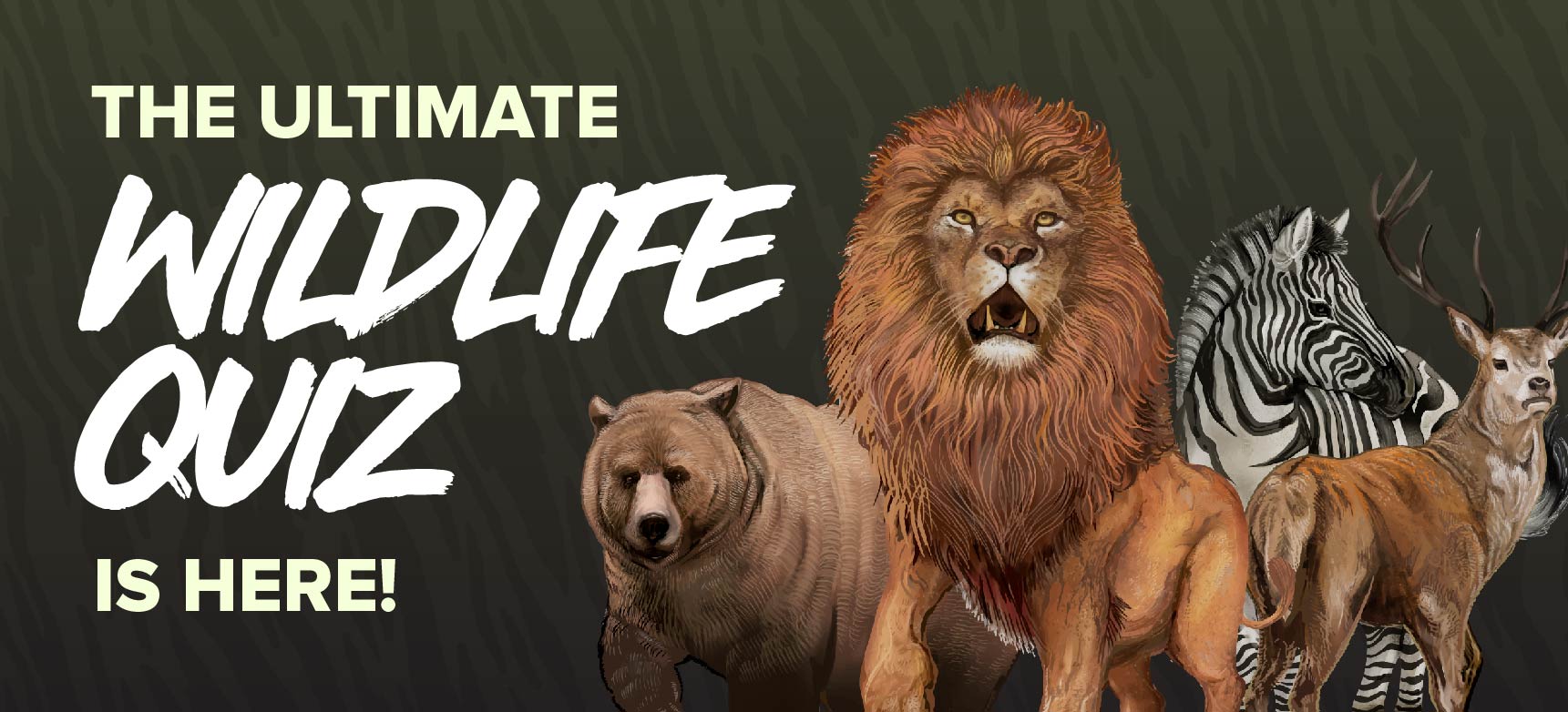 The laws of the jungle are unique. It's the survival of the fittest and you need all your trivia knowledge to survive this challenge. On World Wildlife Day, take this very tough but informative quiz to test your mettle and simultaneously learn more about mammals, birds, reptiles, and the biodiversity. 
All you have to do is read the following questions carefully and choose the correct answer from the list of options. 
Which of the following has the most powerful bite in the world? 
Hippopotamus
Saltwater crocodile
Jaguar
Gorilla
Which of the following tiger subspecies is critically endangered? 
Javan 
Bali
Sumatran 
Caspian
If the elephant is the heaviest land animal, which of the following is the second heaviest? 
Hippopotamus
Gorilla
Bison
Rhinoceros 
Which of the following is the tallest flying bird in the world? 
Sarus Crane
Black Stork
Andean Condor
Bar-headed Goose
Also Read: Curious, Problem-solving Minds Creating a Sustainable Tomorrow | National Science Day at BYJU'S
Where in the world would you find lemurs? 
Madagascar
Mauritius
New Zealand
Papua New Guinea
Which of the following mammals doesn't lay eggs? 
Duck-billed platypus
Echidna
Saola
Anteater
How long is a newborn kangaroo? 
1 foot 
2 inches 
3 inches
1 inch
Also Read: Happy Deskercising! Try These Simple Stretches to Beat the Afternoon Slump
Which of the following does not call the forest it's home? 
Grizzly bear
Cheetah
Orangutan
Great Hornbill 
Characterised by the dense fur and webbed feet, these animals are found in rivers. Which of the following is it? 
Otter
Walrus
Leopard seal
Sea lion
Which part of a snake's body does it use for smelling?
Nostrils
Skin
Tail 
Tongue
Also Read: From Intern to Manager, Siddharth Sircar on Why Sales is an Important Life Skill
Did you learn more about wildlife? Now, write your answers in the comment section below and wait for the next quiz when we publish the answer key to this one!
Here's the answer key to our Pokémon Quiz: 
Squirtle
Bulbasaur
Jessie and James
Defeating a Gym Leader in a battle
Poison
Onix
Wakes a Pokémon up
Master Ball
Electric
Water
Charmander
Enjoyed this quiz? Head to Life at BYJU'S to learn more about our work, people, and the stories that make us unique. To explore job opportunities, check out Careers at BYJU'S.