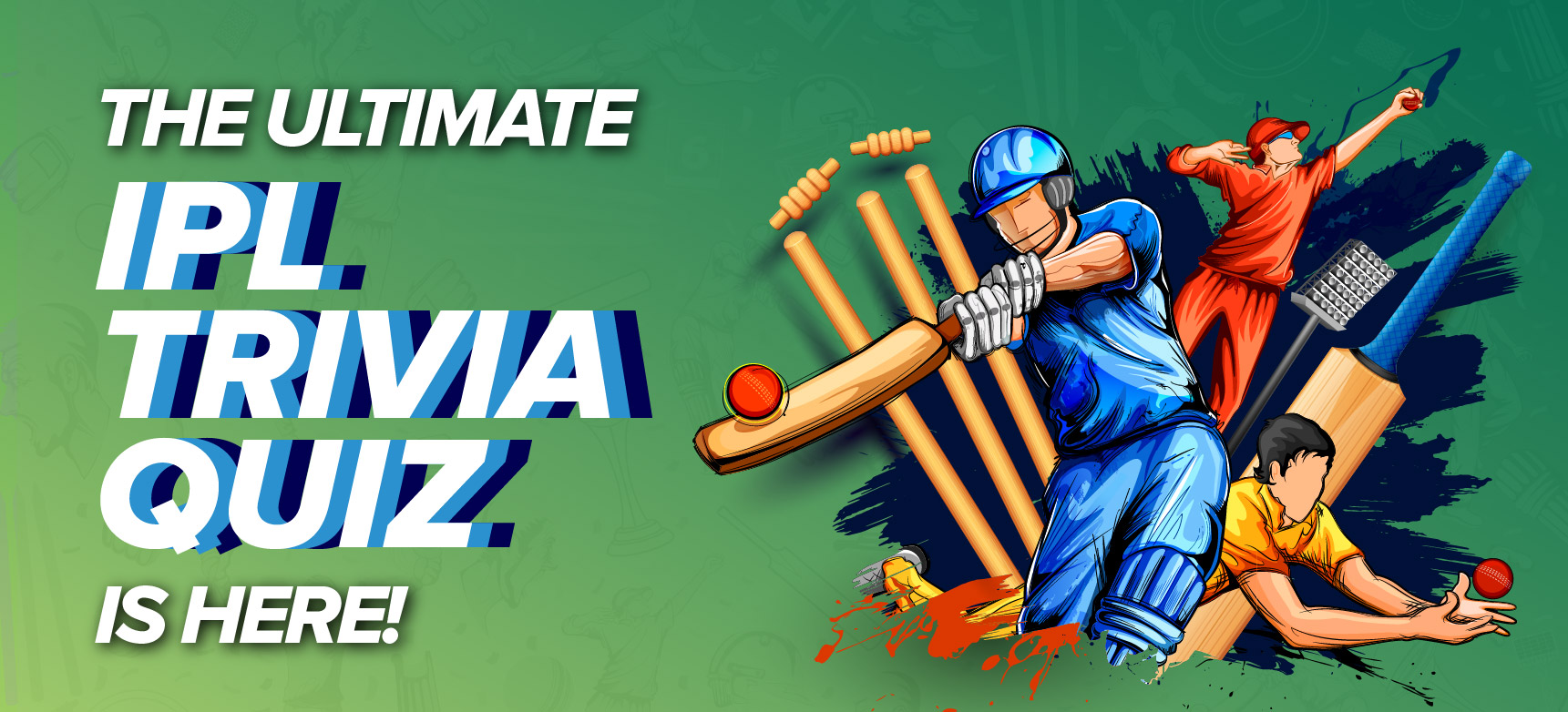 Every year the Indian Premier League (IPL) draws hundreds of fans to the stadiums and television sets alike. The fast pace, dramatic moments and spectacular sportsmanship are indeed sights to behold. And the legions of fans can't seem to get enough. We thought of upping the ante as the current IPL season is underway. So, get set with your thinking caps and put your IPL trivia knowledge to the test!
All you have to do is read the following questions carefully and choose the correct answer from the list of options.
If Virat Kohli has scored the most runs in IPL, which player is second? 
Rohit Sharma
MS Dhoni
Shikhar Dhawan 
David Warner
Which player has taken the most number of wickets in the IPL? 
Yuzvendra Singh Chahal
Lasith Malinga
Sunil Narine
Dwayne Bravo
Also Read: #StressAwarenessApril: Want to Kick Stress to the Curb? Take Up the 30 Days Wellness Challenge
Which IPL team has won the tournament the most number of times? 
Mumbai Indians
Kolkata Knight Riders
Chennai Super Kings 
Rajasthan Royals
In which of the following year was the IPL not held in India?
2010
2014
2015
2016 
Where was the final match of the first edition of IPL played?
Wankhede Stadium, Mumbai
Eden Gardens, Kolkata
M Chinnaswamy Stadium, Bengaluru
DY Patil Stadium, Navi Mumbai 
Which of the following teams made its debut in 2022? 
Gujarat Lions 
Lucknow Super Giants 
Rising Pune Supergiant 
Delhi Capitals
Also Read: Movie Buffs Unite: Take the Ultimate Oscars Trivia and Prove You're a Cinema Nerd!
Which of the following teams is leading the IPL leaderboards in 2022? 
Gujarat Titans 
Rajasthan Royals 
Royal Challengers Bangalore
Lucknow Super Giants
Which of the following teams has changed its captain the most number of times? 
Rajasthan Royals 
Kolkata Knight Riders
Punjab Kings 
Delhi Capitals
Which player was the first to bowl two maiden overs in an IPL match?
Dwayne Bravo
James Faulkner
Mohammed Siraj
Harshal Patel
Also Read: Test Your Maths Trivia Knowledge With This Fun Quiz!
Which of the following players has never been auctioned in IPL? 
Chris Gayle
Virat Kohli 
Sachin Tendulkar
Rohit Sharma
Do you know the answers? Now, write them in the comment section below and wait for the next quiz to find out if you're correct!
Here are the answers to the Disney Movie Quiz:
Lady Tremaine
An apple
Pride Rock
A pig's heart
Aurora
Stromboli!
An hourglass
Greece
No worries
Make a fur coat
Ursula
Pack of wolves
Pumbaa
Enjoyed this quiz? Head to Life at BYJU'S to learn more about our work, people, and the stories that make us unique. To explore job opportunities, check out Careers at BYJU'S.