In our efforts toward celebrating the month of gratitude, we left no stone unturned to appreciate and celebrate the things that we are grateful for. Starting with sessions for teachers and engineers to health and fitness events, we ensured that BYJUites can learn and have fun at the same time through every activity. 
Sounds exciting? Read on to know more about the activities that kept BYJUites occupied in September.
Teacher's Day celebration at BYJU'S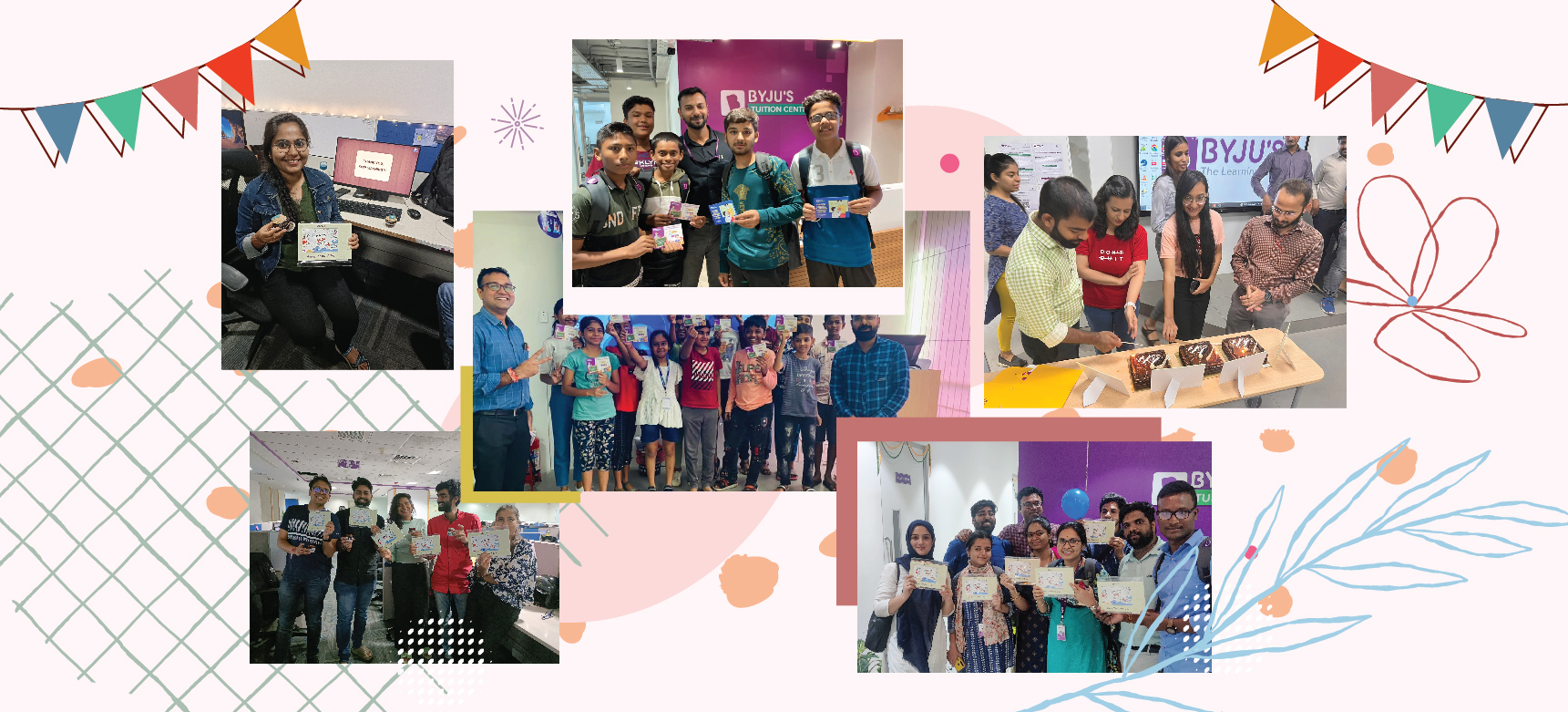 Teachers' Day celebration this year was full of surprises and gratitude, with a humble attempt to thank our teachers for everything they have done and continue doing every single day. To celebrate the spirit of teaching and learning, BYJUites donned a teacher's hat for a day, through Connect & Learn, and taught their peers the ABC of Google Sheets, some energising desk yoga, the art of DIYing festive cards and more. 
Celebrating the Engineers at BYJU'S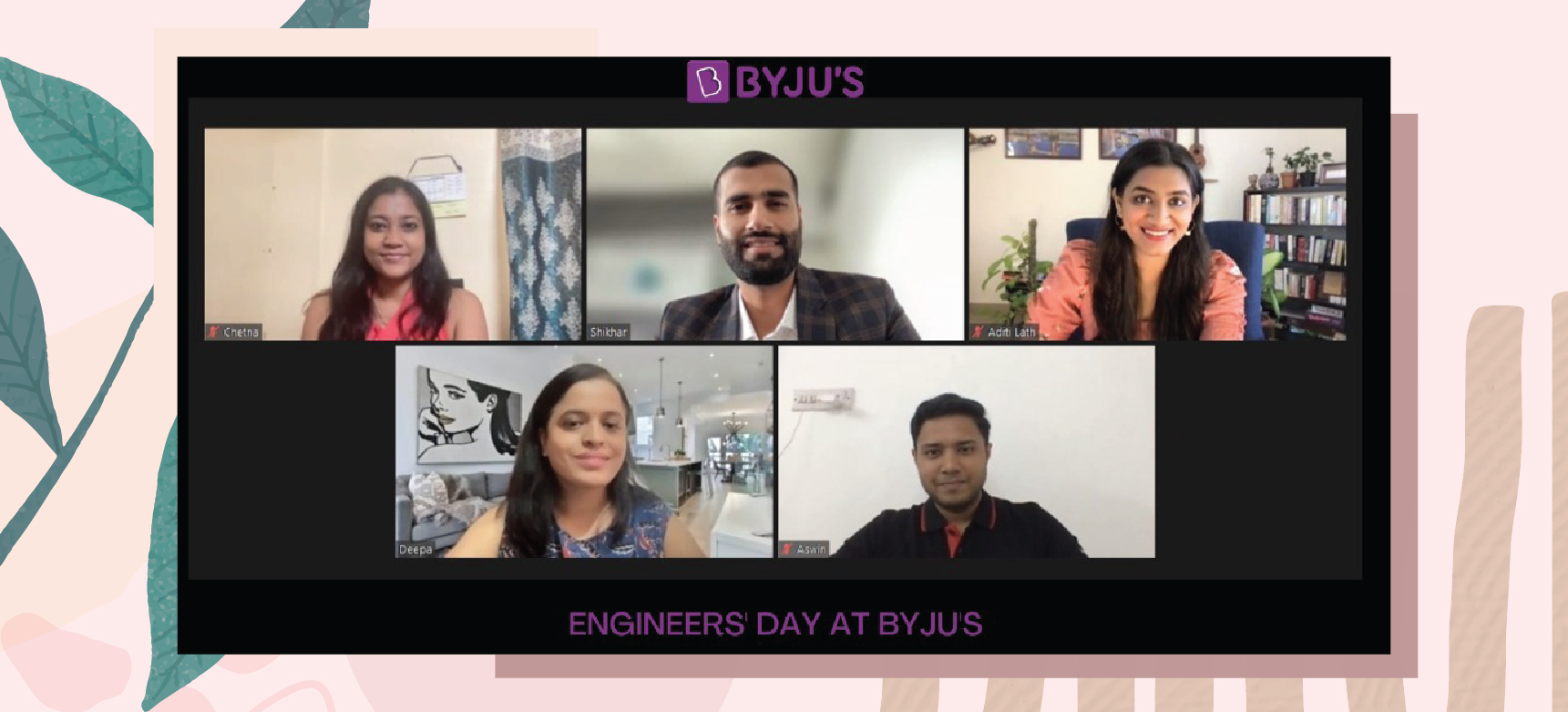 This Engineers' Day, we organised a panel discussion on the Role of Technology in Education, featuring our tech leaders. It was an insightful session that shed light on the evolution of technology and how it enables all modes of education. The discussion also helped us understand how tech bridges the gap between a teacher and a student, enabling education for all. The special panel comprised Aditi Lath, Senior Cloud Security Architect; Chetna Priyadarshini, Engineering Manager; Deepa Reddy, Senior QA Engineering Manager; and Aswin Chandrasekaran, Principal Engineer. The panel was moderated by Shikhar Sharma, Senior Technical  Product Manager.
Read more: September at BYJU'S: Power Of Gratitude
Fitness is always a top priority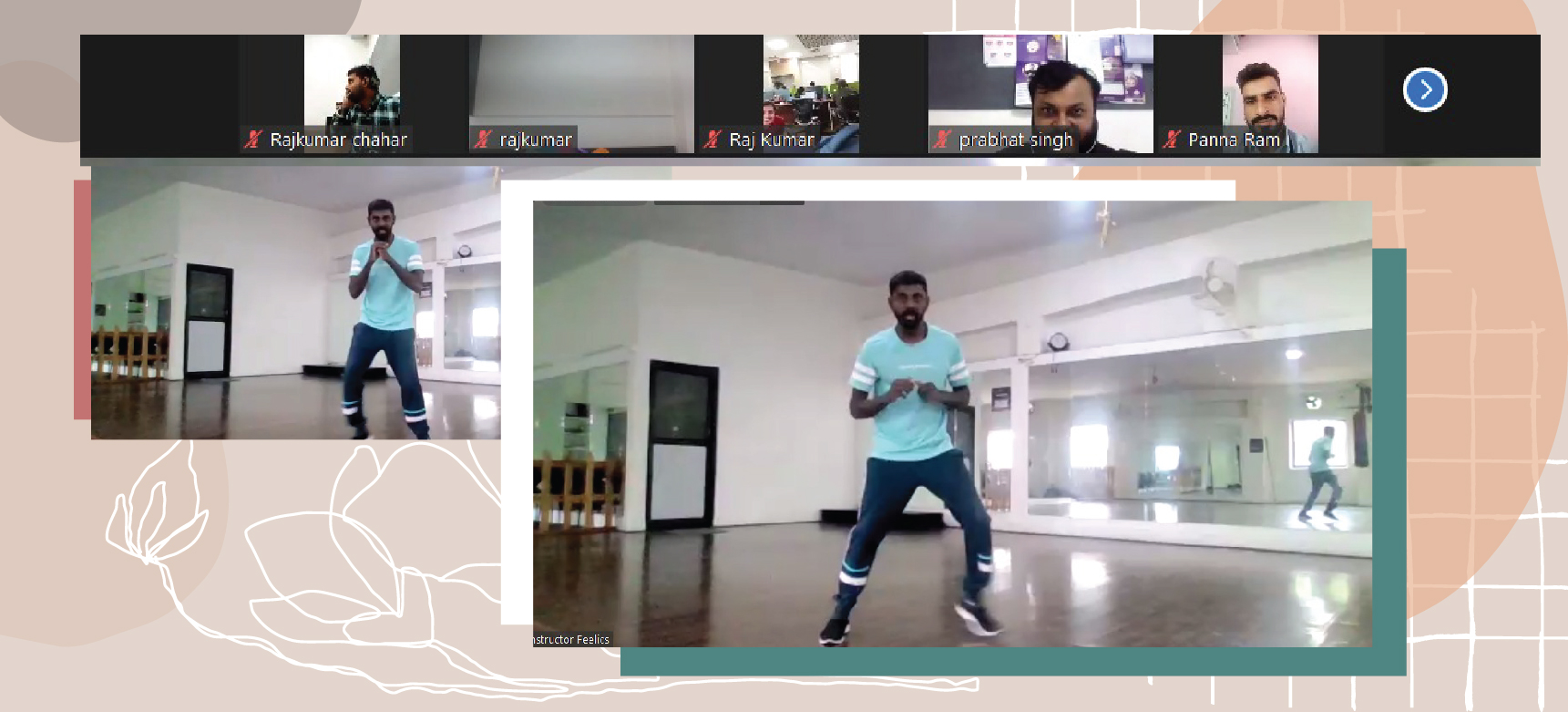 In order to ensure BYJUites are physically active and spend enough time working out, we organised the Strong Nation workshop. It was an energising session that had music perfectly accompanying each move of the workout. BYJUites enjoyed the session while also ticking off one physical activity for the day.
A celebration of dance during Garba Evening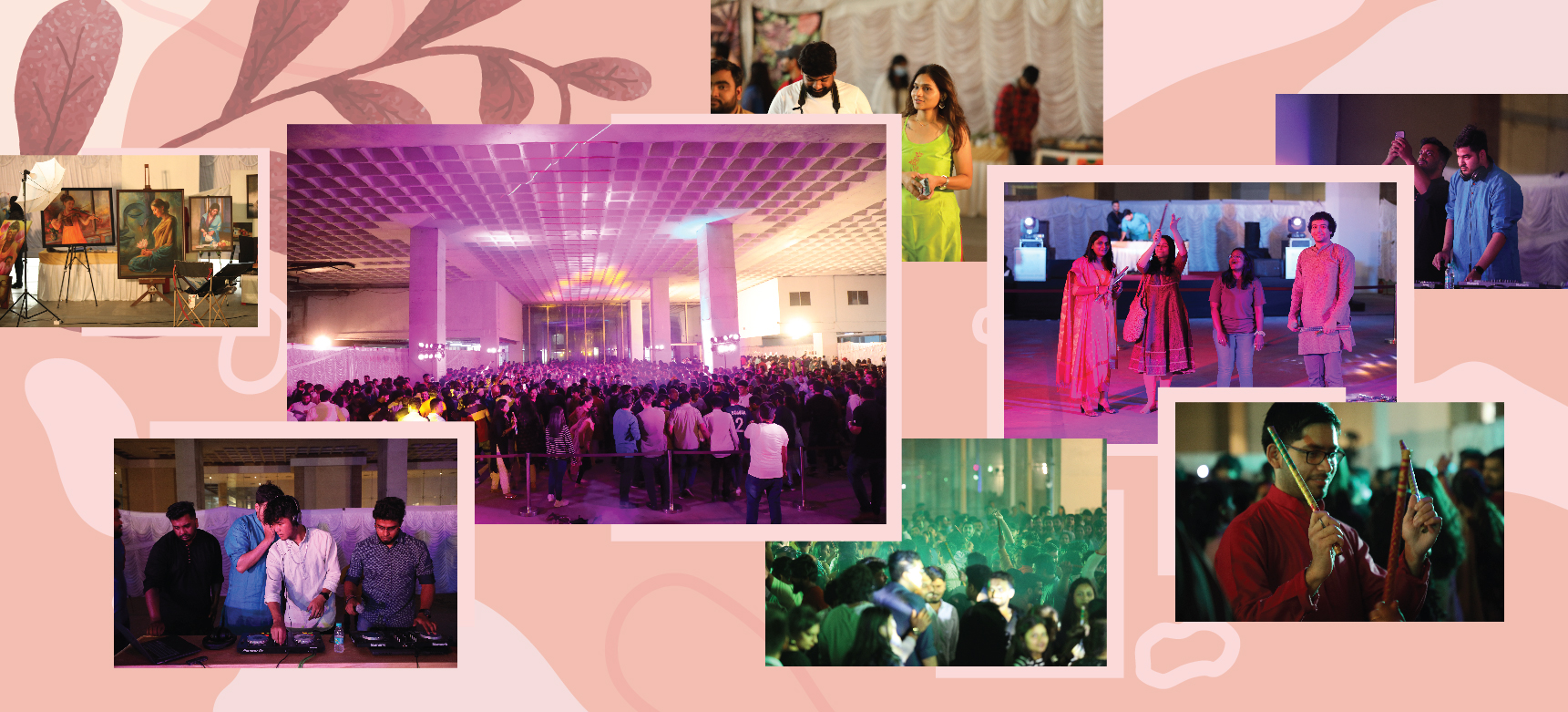 To kickstart the auspicious festival of Navratri, we organised a Garba evening at BYJU'S headquarters. BYJUites were seen making the most of the celebration, flaunting their ethnic best, performing dandiya and swaying to traditional rhythms with their peers. In-house DJ,  games, food stalls, and more – it was truly an electrifying night filled with masti and dhamaal.
A heart-to-heart chat with a doctor on World Heart Day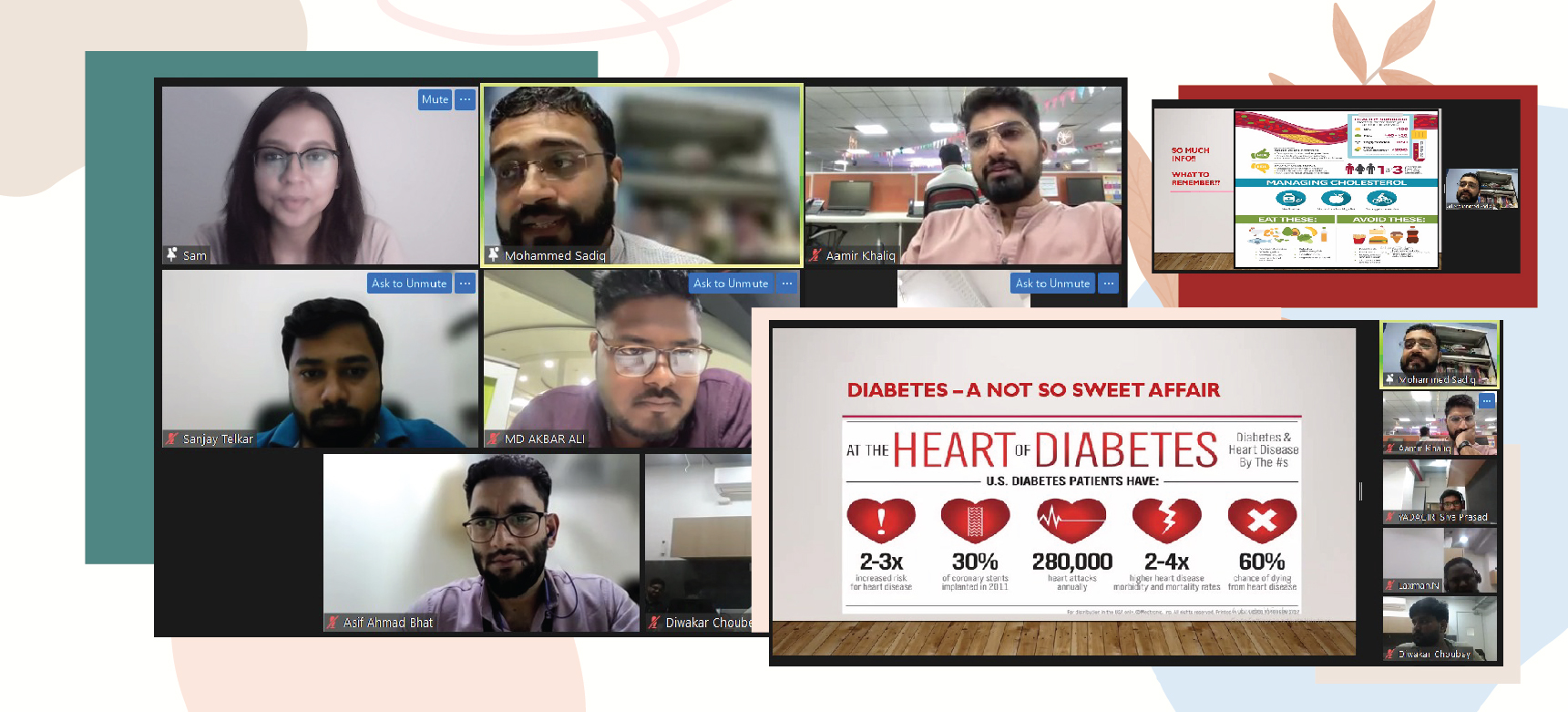 On World Heart Day, we conducted a session on heart health and response to emergencies, followed by an AMA session with a well-known cardiologist, Dr. Mohammed Sadiq Azam. The doctor taught BYJUites on how to conduct CPR in case of cardiac arrest. BYJUites also asked several questions on heart health such as recommended diet to avoid future heart diseases, the impact of high-intensity workouts on the heart and ways to do it in moderation, symptoms of cardiac arrest, and more.
Apart from these power-packed sessions and workshops, we also coordinated the exchange of gratitude badges. As part of this, employees shared badges with one another and posted on social media, sharing kind words for their colleagues and the workplace. 
If you enjoyed reading our blog and want us to arrange more such fun and insightful workshops for you, tell us in the comments below. 
Read more: Women Leaders: Nurturing, Inspiring, & Shaping The Leaders Of Tomorrow
Like this story? Head to Life at BYJU'S to learn more about our work, people, and the stories that make us unique. To explore job opportunities, check out Careers at BYJU'S.