Female bond. Stronger than covalent, ionic, or even Fevicol. The very definition of sisterhood, strength, and love. Women forge these bonds for life, whether at work or outside. Today, we give you a glimpse of some amazing friendships between women at BYJU'S, without which our lives would be incomplete. 
And not just in-person, some of these relationships brew virtually!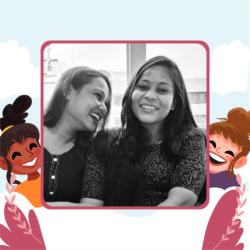 Jyoti Kumari and  Archita Sarkar (Learning & Development)
Jyoti Kumari's friendship with Archita Sarkar has been captured in one line, "A true friend is someone who is always completely honest". Even though Jyoti and Archita do not speak every day, when they meet, it's like no time has passed. From supportive colleagues to friends in need, they have grown to adore each other.  Their fondness for one another is their most prized possession.
Here's to many more years of laughter and happiness to both of you!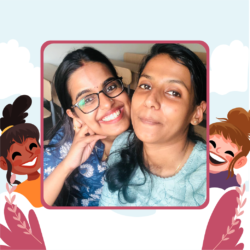 (Haritha H and Greeshma Liya Jacob (Academics)
Landing a job at BYJU'S was a dream-come-true moment for Haritha. Little did she know, she would also find a best friend at her workplace. Haritha and Greeshma are BYJUites living in the same PG. One fine day, they began talking and the rest, as they say, is history. They have stood by each other as friends, colleagues, and roommates. From advising to motivating, Haritha and Greeshma are friends who respect and inspire each other. Due to work commitments the duo are not roomies anymore, but they are still the bestest of friends. 
Harsitha and Greeshma – here's to a lifetime of friendship!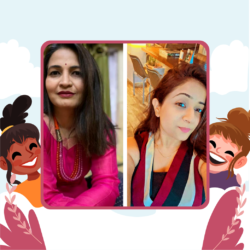 Rupal Makhijani and Mrunal Moghe (Education)
20 years apart in age, Rupal never imagined she would find her best friend in Mrunal. The former found the latter to be an inspiring woman since the very first time they met. Rupal pinging Mrunal for work led to an ever-brewing friendship. Since then, they share everything: humor, sarcasm, love, friendship, and a bond for life. It's been 5 months since they've known each other, and Mrunal calls Rupal her 4th child. Hailing from Delhi, Rupal plans to visit Mrunal soon in Shimla. 
Let's hope the long distance in the friendship ends soon and we see a photograph of this duo together!
Read more: A Photography Contest Where BYJUites Captured Breathtaking Views From Their Windows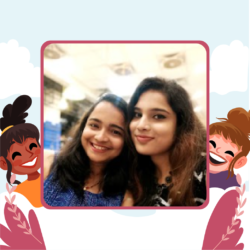 Shafia Siddiqua and Harshitha Rao (Engineering – Salesforce)
Shafia and Harshitha are known within their team for the bond they share! They've been working together since a year, through all the highs and lows in their lives. In fact, Shafia finds work mundane when her best friend Harshitha is on leave. Hailing from Hyderabad and Bangalore respectively, Covid restrictions kept them from meeting in person for a very long time. Finally,  Shafia traveled to Bangalore just to meet Harshitha. Now she calls Harshitha her elder sister who guides her at every stage of her life. Respect as colleagues and sister-like affection is what has moulded their relationship into something special. 
We hope these two visit each other more often. Traveling hundreds of kilometers to meet your friend? Goals!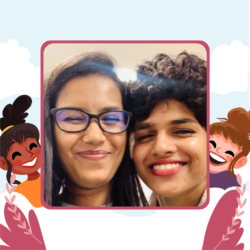 Supriya Bazira and Durgesh Nandini (Marketing)
Durgesh was Supriya's manager when she joined BYJU'S. Careful about the first impression that she was creating on Durgesh, Supriya took her time to understand her boss, who soon turned out to be the perfect mentor and friend. Durgesh's style of working made Supriya fall in love with her work; she says that she owes it to her manager for all the training, help, and support she received both personally and professionally. Supriya herself is pleasantly surprised that her dearest female friend at work is her own manager, who helps her become a better person every day. 
Kudos, Durgesh, for being an awesome boss lady!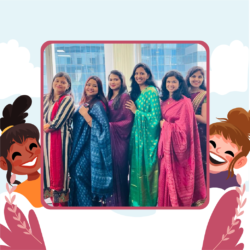 Shilpa P Merin, Grishma, Ishita ,Priyanka , Shruti, and Bhawna
What's better than a group of colleagues who stick together through thick and thin! Shilpa says that going to the office is so much more fun with her ladies by her side. Starting from breakfast, to lunch, and then the evening cup of chai, this group of seven incredible women does not miss a chance to hang out with each other. 
Long live their friendship!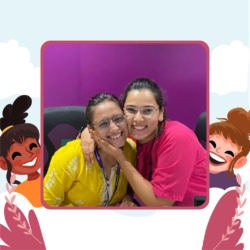 Muskan Madhwani and Kritika Pugalia (Service Counselor)
Muskan joined BYJU'S Raipur as a Service Counselor and was assigned Kritika as her mentor, who she now considers an elder sister! From a strict mentor to a friend in need, Kritika is everything that Muskan needed.  A perfectionist, Kritika takes no time to switch from  mentor to  friend, depending on the situation. 
We hope everyone gets a mentor like Kritika in their lives!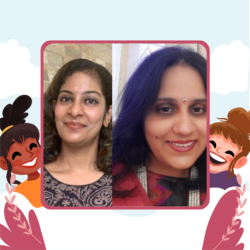 Shweta Khanna (Auditing – Student Experience) and Ginni Kalyani (Training & Tutoring – Student Experience)
"Cities change, people come and go, but some people still stick around to make you apart of all their adventures." says Ginni who thanks her life at BYJU'S, for finding a friend and older sister in her co-worker Shweta Khanna. Another virtual friendship story, Shweta and Ginni have not had the chance to meet in person yet, but bonded over heartfelt conversations. From her life experiences, Shweta motivates Ginni to become the best version of herself, and empowers her with meaningful career and inter-personal relationship advice. Ginni describes Shweta as a queen with a golden heart who always believes in fixing another woman's crown. Shweta is Ginni's remedy for  the worst Monday blues. She feels that her workplace would not have been the same without her Shweta didi. 
Isn't life always better with an elder sister? We are glad Ginni found one in Shweta! 
Read more: National Handloom Day: Handloom Stories Woven With Love!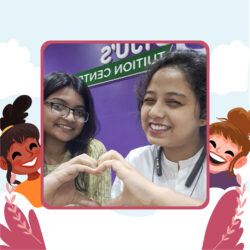 Priyanka Biswas and Samiksha Chile (Business Development)
Priyanka describes her relationship with Samiksha as a balanced friendship – a perfect balance of skills, understanding, and emotional dependency. While Priyanka is older, she feels Samiksha always perceives things with a more mature mindset. From sharing food to clicking pictures,sharing the ups and downs of their lives, Priyanka thanks BYJU'S for giving her a sister and friend. 
Hold on to that pose, Priyanka and Samiksha, 'cause all we have is love for the relationship the two of you share.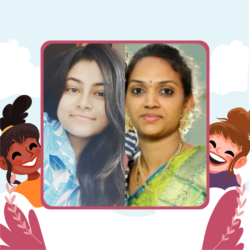 Debjani Paul and Priyanka Mokarala (Senior Academic Specialist – Student Experience (Auditor)
Debjani and Priyanka joined BYJU'S 1.5 years ago during the pandemic. They turned out to be virtual lockdown colleagues and soon realized their wavelengths match. Debjani hails from Mysore and Priyanka from Jaipur, and they still haven't gotten a  chance to meet each other in-person. That didn't stop Debjani from turning into Priyanka's support system during the pandemic. They never go a day without speaking to each other, not even on the weekends! Debjani best describes her rapport with Priyanka as a warm cup of coffee on a cold and gloomy day. Debjani feels life at BYJU'S is worthwhile because she has a companion like Priyanka and wishes that we all find at least one friend like her in our lives. 
We all need that friend whose support is as strong and invigorating as a cup of coffee, don't we?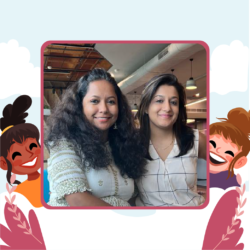 Shalini Kashyap and Sowmya Padarthy (Alternate Sales Channel)
Shalini and Sowmya's friendship brewed when they went out for coffee together! A coffee date can lead to an everlasting friendship, and Shalini and Sowmya can vouch for it.  From work to personal life, there is nothing they don't share with the other person. They giggle like school girls, they've got each other's backs on tough days, and Shalini says the office becomes "owsm" with Sowmya around.  
We look forward to more adorable photos from Shalini and Sowmya!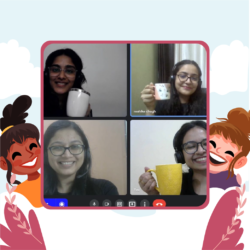 Rima Mondal, Rashika Chugh, Ibtesam Ali, Amala Varghese (Training Department- Student Experience)
"People believe that friendships can only thrive in cafeterias, but BYJU'S made me believe that some friendships can flourish during a simple Zoom call.", saysRima, who shared her story about how her female friends at BYJU'S caught up over chai virtually.  Rima, Rashika, Ibtesam, and Amala are from different states and departments, but their destinies made them virtually meet in February, this year. Within a matter of six months, they went from sharing  Google Sheets to sharing pages of their lives. Rima never imagined one could become the best of friends virtually but fate had a different plan in store. Currently, this virtual chai girl gang is busy creating memories and sharing memes.
Here's hope that one day they will be able to give each other the highest of fives and share the craziest of laughs!
Have you met female colleagues like the above who are now a sister, a friend, a mentor, and more? Tell us your story in the comments below and share this special female friendship blog with your colleagues! 
Like this story? Head to Life at BYJU'S to learn more about our work, people, and the stories that make us unique. To explore job opportunities, check out Careers at BYJU'S.