Mental health and wellness are of utmost importance to us. And at BYJU'S, we are taking conscious and mindful steps to support BYJUites in their wellness journeys. With initiatives such as BYJU'S Let's Talk — launched in partnership with YourDOST — employees have access to 24X7, one-on-one online counselling in real-time. 
So far, more than 9,000 BYJUites have used this platform, where one can book a chat, telephonic or video counselling appointment with an expert, and also get free access to self-assessment tests and wellness resources. 
Continuing this support and conversation around mental health, we are now going a step forward to introduce an option where the services at YourDOST can be availed by two dependents of every BYJUite. With this feature, your loved ones can now use the counselling services for free. They will also have access to private and confidential guidance from professional experts 24X7 — all at the click of a button.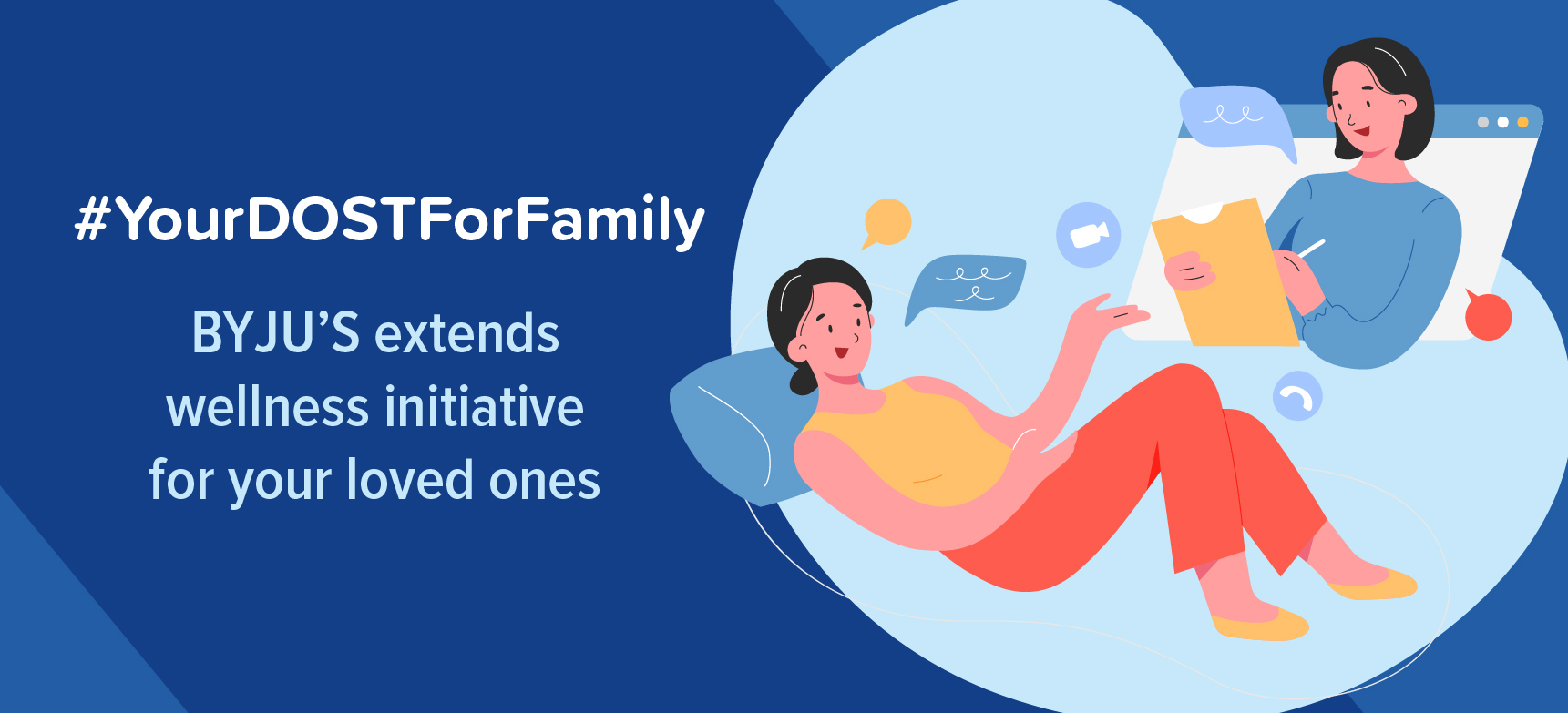 All you have to do is nominate two of your dependents.
Here's how you do it:
1. Visit www.yourdost.com and sign in using your official email ID.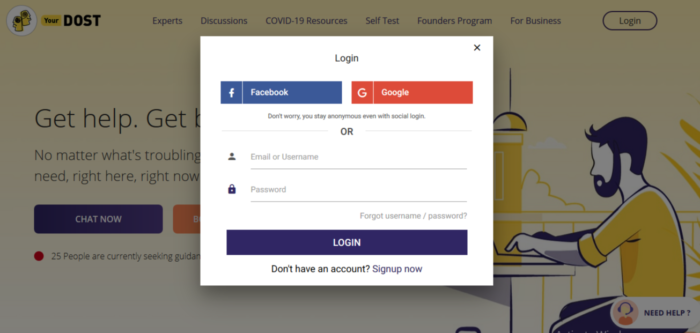 2. Go to the User menu on the top right corner and select My Profile.

3. Scroll down and select Click here to nominate dependents.

4. Enter the details of your dependent(s).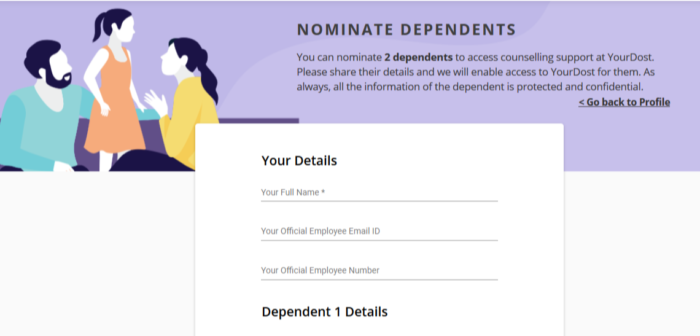 5. Click on Confirm. Once done, your dependent will receive an email with steps to log in at YourDOST.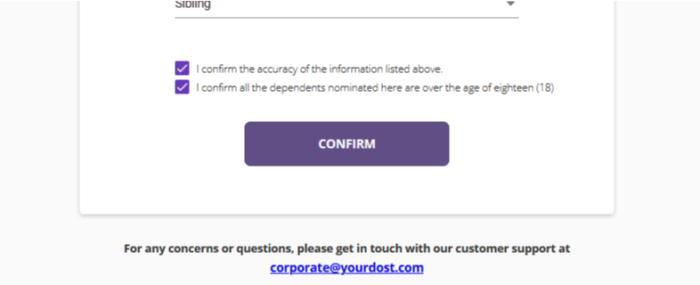 Our aim is to foster a culture of holistic well-being and to initiate and sustain meaningful conversations around mental health. Through initiatives like Let's Talk, we have made some significant advances in supporting our employees in their wellness journey. And now, we are taking it up a notch to help your loved ones be the brightest version of themselves. So if you feel that you or someone you care about feels the need to open up to someone, remember that help is just a click away.
Here's more on how we are building a culture of holistic well-being. To read about our work, people, and the stories that make us unique Head to Life at BYJU'S.