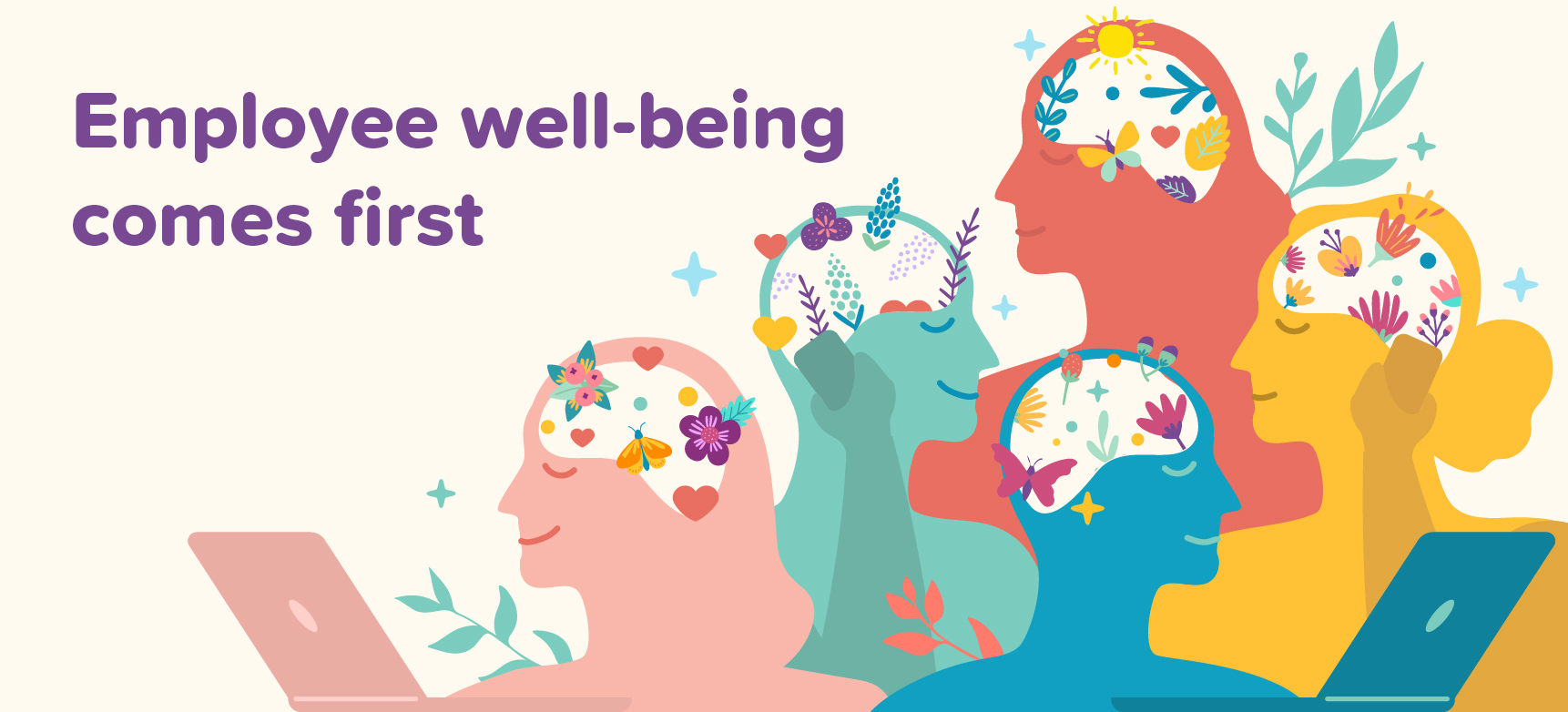 The Covid-19 pandemic forced organisations across the world to revisit their approach to health and wellness, and BYJU'S is no exception to the rule. For us, this meant taking conscious steps to evaluate our work practices and policies and imbibe certain mindful practices to nurture a happy and positive work culture at BYJU'S.
Our top priority is to build a culture of holistic well-being. This means going beyond physical health and taking into account other factors— emotional, mental and social— that impact the health and wellness of BYJUites. 
We have introduced initiatives like BYJU'S Let's Talk, an employee wellness programme that provides access to 24X7 one-on-one online counselling. Apart from this, we have regular check-ins and virtual meetups where employees can connect with each other, fostering a healthy work culture at BYJU'S and an environment of trust, support, and flexibility. 
Read on to know more about how BYJU'S is supporting employees' mental health and well-being.
Employee wellness initiatives: In these extraordinary times, we believe that talking openly about mental health can help reduce the stigma associated with it. And our employee wellness initiative, BYJU'S Let's Talk, is all about initiating and normalising conversations around mental health. The platform provides access to 24X7 one-on-one online counselling where BYJUites can book appointments with an expert. BYJUites also have access to stress assessment tests, webinars, and various other communication initiatives.
Also Read: Introducing BYJU'S Let's Talk – an employee wellness initiative 
Regular check-ins: In addition to our wellness initiatives, our managers across departments schedule regular meetings with their team members to see how they are doing personally. To facilitate a culture of connection, trust and support, we believe that everyone should be given autonomy with their work so they feel trusted. Flexible work options is another step taken in this direction to ensure a better work-life balance. 
Watch: Love for the Craft and Desire to Create an Impact: What Makes a BYJU'S Techie?
Encouraging self-care: We believe that everyone deserves a chance to occasionally disassociate from a work environment. Managers encourage their team members to take time off or schedule breaks so that they can mentally reset. We encourage our employees to check in with themselves, stay active, make healthy choices, and keep up with a normal sleep schedule. We consistently promote the importance of self-care by organising workshops such as yoga, dance sessions, mandala workshops for our employees to unplug and recharge.
Also Read: Know All About BYJU'S Holistic Health Insurance Programme
Creating a recognition culture: Creating a culture of recognition is crucial to motivating BYJUites to do great work and value their achievements. Going in this direction, our Rewards and Recognition programme aims to give BYJUites a shout out for their accomplishments, no matter small or big. It enables not just managers but also peers to nominate their coworkers for their performance and hard work. 
Supporting employee well-being empowers them to give their best at work and maintain a work-life balance. We will continue to devise strategies and policies that are aimed at fostering a positive work culture at BYJU'S. 
Head to Life at BYJU'S to learn more about our work, people, and the stories that make us unique. To explore job opportunities, check out Careers at BYJU'S.