Stay calm
Enjoy your childhood 
Don't worry too much about the future 
BYJUites were all about giving sweet inspiration to their younger versions.
Read a few letters that BYJUites wrote to their 10-year-old selves.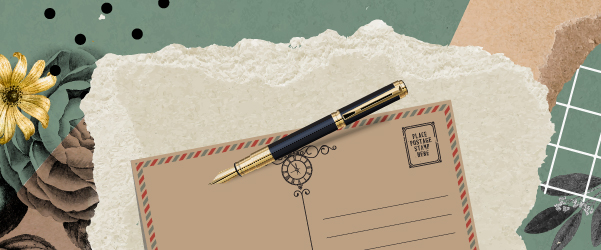 [Shahzad Ali, Department: AE,JE]
Hi Shahzad,
I hope you are fine and healthy. Mumma and Papa miss you so much and so do I. Things are not the same as you thought they would be and it has been a constant hustle of day-to-day life.
We thought every disease would become curable with time but these modern day pandemic days are here to stay. Everyone wears a mask when stepping out of home, the air is pungent, temperatures are soaring, winters are freezing, and summers are hot as hell. Covid-19 is the new swine flu and has replaced cough and cold.
We thought countries would stop going to war after WW-2 but the daily news headlines are about missile strikes and drone attacks. Internet has become cheap but has absorbed everyone. Mobile phones have become touch sensitive, advanced and affordable, but people have become more alone than before.
I hope that things get back to normal like before and everyone starts to care about each other like in the older days. I will write to you soon and look forward to hearing from you. Take care.
Regards,
Your Future Tense
[Name: Shafia khanam; Department: Student Experience]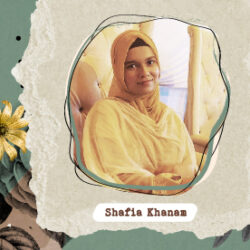 Dearest Shafia,
I always wanted you to be remembered as a flower, but I have come to terms with remembering you as a leaf. As it was rightly said by someone-"It's ordinary to love the beautiful,
but beautiful to love the ordinary".  It took me years, but as I look back at you, I want to assure you that it's worthwhile, although enduring, but it's worth it. Worth living the life, waiting for new layers to unfold, one at a time, worth giving up the rose and loving the leaf.
A leaf delicately beautiful-green, fresh and young-lingering to change yellow, oh you dope!
You outstretched to absorb sunlight utmost, only to realise later how exquisite it is to be, to just be who you are. The sky fascinated you with no boundaries to halt at, and you my darling dreamt about flying high, but at the same time adhering to your roots.
You befriended butterflies, cherished them, but each of them eventually left, helping you to find solace in your own self. And now here you are, being me, withstanding storms and refusing to wither away, not unless you stop chasing the sky, but the sky chases you back.
Yours truly, 
Shafia
[Name: Meena Srinivasan; Department: Curriculum and Learning Experience]
Dearest Meena,
There is a lot of intrigue over whether Santa Claus really exists or not. Being Brahmins and having gone to a convent right from childhood, you know who my practicing Santa Claus was? My parents!
My father was the only breadwinner at home. We were three siblings but mom's thriftiness and dad's kindness was more than enough to cover anything we required.
Remember the Philips radio, where you would tune in to Binaca Geet Mala and hear cricket commentary on All India Radio? It seemed like the community had switched on its festive mode with commentary being aired from all the quarters down the lane. We used to have a small 165 Kelvinator fridge where Ma used to keep milk, curd, and a bowl of sweets, most of the time. Would wait for Ma to take her proverbial afternoon forty winks to stealthily open the fridge and devour a couple of yummy sweets.
What I did wish, was to have a washing machine! Many times when the housemaid would be on leave and clothes would pile up, I used to witness Ma struggling to wash a mountain of clothes. During the winter and rainy season, our clothes would not dry in time. My sister Reena and our bhai would tie ropes across the window grills and dry the clothes on them, with the ceiling fan running at full speed.
From the bottom of my heart, I did wish Baba could swing a magic wand and generate money to buy me a grand piano. My school music teacher Sister Padua, an Irish nun, would say, " You  need to have a piano at home to practice, my child!" With little money to go by, I did not dare to make such an outrageous request to our Baba. I know I would have run him into a huge debt for he would have borrowed from outside. Wish digital pianos with 88 keys and six octaves were available then!
Who knows, I would have been a professional musician by now! What I am thankful for, is that in the absence of a blaring TV, and an android phone, I was fortunate to receive real time from my parents. Mealtimes were full of fun, full of inclusion. Most importantly, I could hang out and play with my friends. They never hid behind illuminated screens. I had real friends, not virtual ones.
From,
Meena
[Jayashri Patil; Department: Tutoring]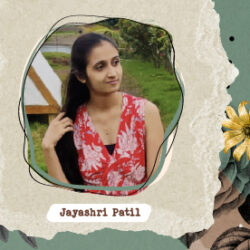 Hey Jayashri,
You turn 10 today. You are probably crying right now, as no one wished you on your birthday, because it's vacation time. But trust me, it won't bother you in your 20s. You will have many highs and lows in every dimension: academically, socially, mentally, physically, professionally.
I have some advice for you: Never be put off by the lows in life. They teach you something you didn't know about yourself, and that's the only way you're ever going to grow. Turn negative thoughts into positive ones and understand that you will get through 100% of your bad days.
Let me tell you about your first heartbreak.  It is the day you could not clear your NEET. You will cry for nights, but you will manage to rise back up. They say heartbreak gives birth to the hidden poet in you, the same will happen with you. But one day you're sad poems will turn into happy poems and I still have all those beautiful poems. Trust your instinct, stay disciplined, don't overthink life and just learn to love yourself. Fight for everything you believe in.
Do you remember your head injury due to  your silly dance moves?. You will be surprised to know that you still dance the same way and still manage to hurt yourself!  Music used to pave your path to inner happiness, and it continues to do so.
You don't get angry often but once you get angry, you are just lost. Your future old self is still the same. Final thoughts? Take care of yourself!
Your dearest one,
Jayashri
Read more: These Paw-llywood Celebrities Are Going To Steal Your Heart
[Ankit Makwana; Department: Sales]
Dear Ankit,
I hope this letter finds you well. I have some words of wisdom that will be helpful to you as you navigate the years to come.
First and foremost, never give up on your dreams. You have so much potential and talent, and it is important to pursue them with determination and passion. Believe in yourself and your abilities, and don't let anyone tell you that you can't do something.
Second, surround yourself with positive and supportive people. They are the ones who will lift you up and help you achieve your goals. Stay away from negative influences and toxic relationships, as they will only hold you back.
Third, take care of your physical and mental health. Make sure to eat well, exercise regularly, and get enough sleep. And don't be afraid to seek help if you need it. Your mental and emotional well-being is just as important as your physical health.
Finally, I know you are still unaware of the outer world but hey, ask our father for money and learn how to invest in Cryptocurrency. In the start of 2020, India and the whole world will be suffering from an unexpected virus, known as "Covid 19". At that time, the price of Bitcoin will increase exponentially. Sell your purchased Bitcoin in this era. Trust me!
I believe in you, and I know that you will go on to do great things. Keep pushing forward, and don't ever give up on your dreams.
Sincerely,
Ankit Makwana 
Touched to see the letters? Share your thoughts in the comments below. We will continue to bring such exciting contests and workshops for you, so stay tuned! 
Like this story? Head to Life at BYJU'S to learn more about our work, people, and the stories that make us unique. To explore job opportunities, check out Careers at BYJU'S.