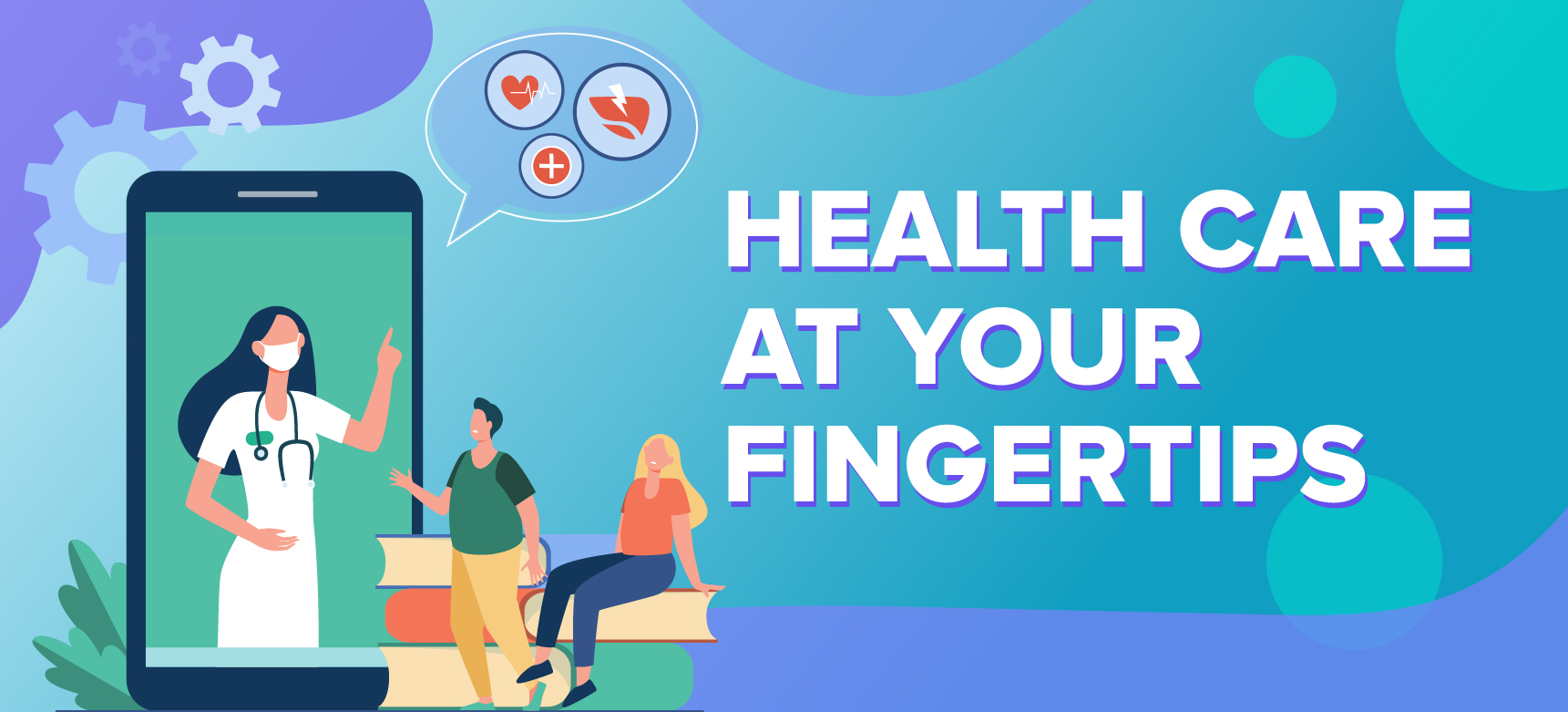 There's no time like the present to prioritise your health and wellbeing. While this dictates a switch to a simpler lifestyle, replete with nutritious food, exercise, and mindful practices, holistic wellbeing takes a little more. 
For BYJU'S, the year 2022 is all about enabling our employees to take care of their physical as well as mental health. If initiatives like BYJU'S Let's Talk are kickstarting a much-needed conversation about mental wellbeing, our employee benefits and policies ensure that BYJUites can take charge of their healthcare needs. Proactively. 
From OPD consultations to diagnostic tests, this World Health Day, we are bringing 'healthcare at your fingertips'.
Go for regular health check-ups
A key to staying healthy and steering clear of ailments is early detection, which enables the best possible diagnosis. Visiting a doctor for regular check-ups — especially if you're someone with a family history of health conditions like diabetes, hypertension or cholesterol — can help you create lifestyle changes on the advice of your doctor. This, in turn, can help you take preventative steps to manage overall health. 
At BYJU'S we have further simplified this process. BYJUites, who have opted for the OPD Plan, now have the option to book unlimited, free OPD consultation on the Visit app for themselves and their family. Not just that, they can also book diagnostic tests, if the doctor recommends any, from the app itself! 
Also Read: World Health Day: Try These On-the-go Breakfast Ideas to Fuel Your Busy Mornings
Check your eating habits
Simple changes in eating patterns and the type of food you consume can also make a huge difference when it comes to staying healthy. Consider eating more green vegetables and specify certain days in the week when you don't eat meat. 
We've all heard about the importance of breakfast but it is also important to know what to eat — consider having eggs or fruits instead of something oily. It is also important to eat your meals at the right time. Inculcating habits like checking the nutritional information when buying groceries can further help you to eat right. 
To keep BYJUites motivated, we have launched the Wellness Challenge this April. An action-packed routine, this challenge will push you to be your best self!
Start saving for your health
Even when you take all the right steps, there's no guarantee that there won't be unforeseen health emergencies. So what happens when you need to be hospitalised for a certain ailment or accident? A health savings plan, where you save a fixed amount on a monthly basis, will help you out in such trying times. For BYJUites and their families, a comprehensive health insurance plan with coverage of up to ₹4 lakh is accessible. BYJUites can check out the Visit app for more details.  
Pay attention to the mind too
While talking about physical health, we must not forget that a healthy body also encompasses a healthy mind. Inculcating healthy eating, sleeping and exercising habits will only be useful as long as mental wellness is also addressed. Taking a step in that direction, our health insurance policy prioritises the mental wellbeing of BYJUites and covers mental health issues and psychiatric treatment up to ₹1 lakh. In addition to this, BYJU'S Let's Talk initiative provides access to 24X7 one-on-one online counselling where BYJUites can book appointments with an expert. 
Also Read: 6 Resolutions You Can Make This Financial Year to Boost Your Personal Finances
Incorporate exercise into your lifestyle
Exercising doesn't necessarily involve sweating it out for hours at the gym. Simple tasks like brisk walking for 20 to 30 minutes every day can make a huge change in your overall health and help you to stay fit. If you feel that you don't have time for a brisk walk, then consider making some lifestyle choices. Take the stairs when you can, park a little further away from your destination or cycle or walk to work. These measures will improve your cardiovascular health to a great extent.
Head to Life at BYJU'S to learn more about our work, people, and the stories that make us unique. To explore job opportunities, check out Careers at BYJU'S.