With 'remote work' becoming the new normal and increased screen time taking over outdoor activities, prioritising health and wellbeing has never been more important.  Self-care, in fact, is key to sustenance now. 
With this in mind, this World Health Day at BYJU'S, we took a mindful approach with a mix of workshops focusing on different aspects of 'health' – nourished body, mind and soul. All the sessions talked about the importance of overall wellness and continuing to work towards being healthy every single day through small changes in our lifestyles.
Read More: World Poetry Day | Here's how BYJUites penned their emotions about the year 2020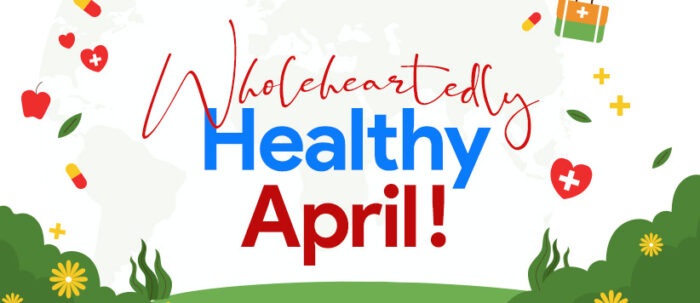 Health Day celebrations at BYJU'S
When was the last time you had a plate full of ragi upma or buckwheat (kuttu) roti with chutney? Day 1 of our ' Wholeheartedly Healthy' celebrations was all about making heritage grains trendy once again. The experts leading the session emphasised the need to rediscover the wealth of grains like ragi, jowar, bajra, among others. They also shared easy ways to include these grains in a regular diet. The session ended with an interactive Q&A where the expert answered all the queries shared by BYJUites.
Check out: Put your work-from-home personality to test with this fun quiz
If the first day was all about food for the soul, Day 2 focused on nourishing the mind with a 'De-stress Yourself' workshop. The half-an-hour meditation session was conducted by experts at YourDost. The session was designed to help us calm our minds and maintain resilience against stress during challenging times. During this session, participants also learned a few simple relaxation exercises, live. After a long day at work, it was just the break we needed.
The week ended with a super fun and energetic fitness masterclass focused on the physical aspects of fitness. The 60-minute session was a combination of dance fitness and strength training. It was a sight to see fitness enthusiasts at BYJU'S join in huge numbers and enjoy the fun and heart-pumping workout session together.
Health is a state of complete harmony of the body, mind and spirit
This week was a great reminder for all of us to always put health first, whether it is at home or in the office. We hope you take inspiration from these and incorporate a few healthy habits into your daily plan this year. 
What are some of the things that you have tried to stay healthy during the lockdown? Let us know in the comments down below.