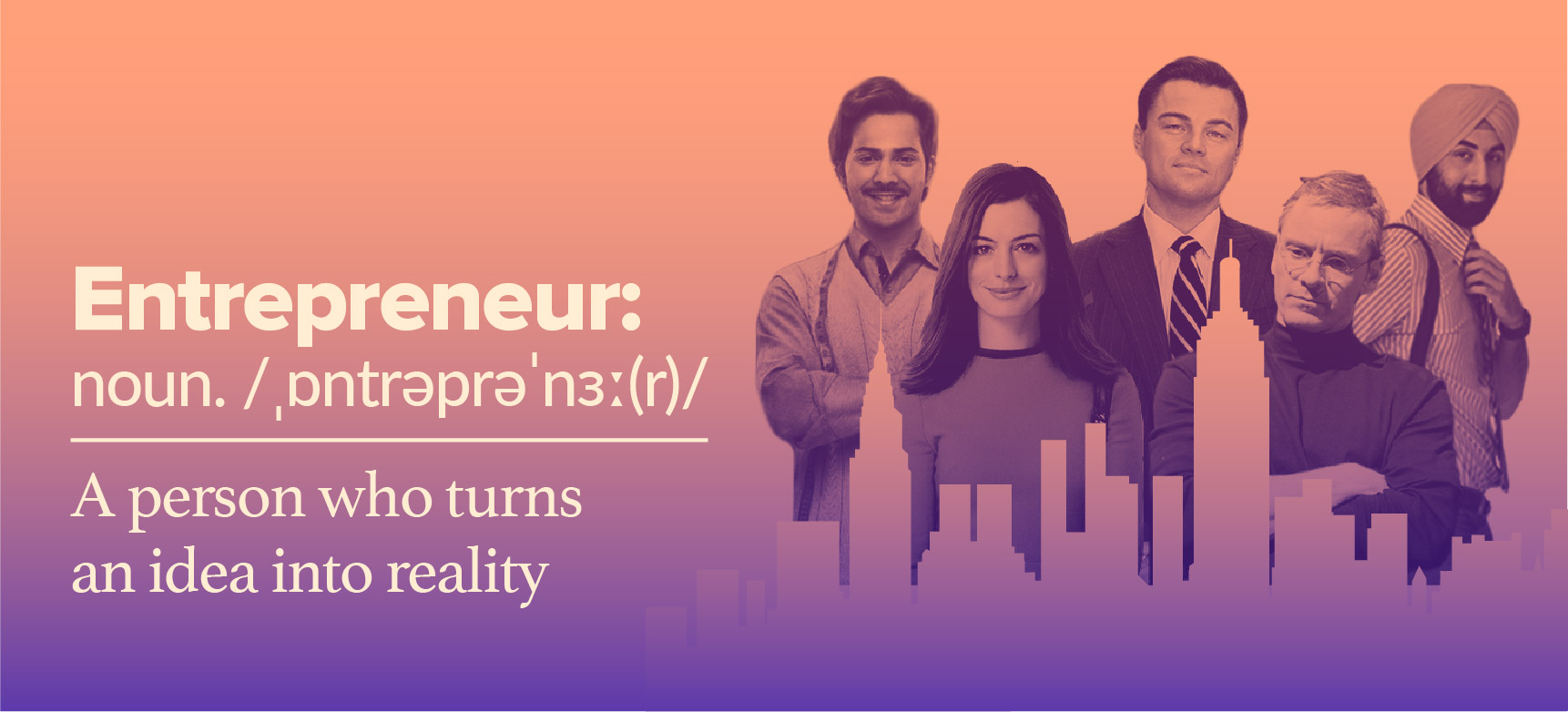 Entrepreneurial spirit is characterised by the grit and determination to turn ideas into reality. It is all about taking ownership, staying agile and adaptive, and developing an appetite for innovation and bold decisions: qualities that define the BYJU'S way of doing things. For our brilliant workforce, embracing the entrepreneurial mindset is key to staying ahead of the curve.  
But every once in a while, even the brightest, sharpest minds need a little inspiration. And what better than cinema to rekindle the mind and instil this love for creation and innovation! On World Entrepreneurs' Day, we bring you a hand-picked list of movies that will warm your heart, make you think, and leave you inspired. 
Also Read: World Photography Day: This BYJUite is creating everlasting memories, one frame at a time
Scroll down to see if your favourite movie made the cut:
The Intern:
Set in Brooklyn, New York, the story revolves around Ben (played by Robert De Niro), who has applied for the Senior Intern's position at a fast-growing fashion startup. He works for the founder of the brand, Jules Ostin (played by Anne Hathaway).
What makes this movie a brilliant watch is the dynamic chemistry between Ben and Jules. The duo not only serves as a foil to each other but also brings out the best in each other. If De Niro's character spotlights the importance of a problem-solving mindset, Hathaway-played Jules has lessons on perseverance and grit. 
Especially, in the face of difficulties, the way Jules navigates her life, adapts, and takes her senior intern's suggestions, it shows her penchant for learning.
Rocket Singh – Salesman of the Year
One of Bollywood's most underrated movies, Rocket Singh is apt for all you Sales folks out there! It is the story of a fresh graduate – Harpreet Singh Bedi – who is trying to find a balance between his career and passion. In the process, the character played by Ranbir Kapoor comes up with ideas and solutions that are absolutely out-of-the-box. 
If you are someone from the sales or marketing industry, this movie is definitely for you. It portrays valuable lessons on how to make the most of opportunities. The story also has great lessons on the virtues of working hard and staying grounded.
Also Read: India at 75: Six BYJUites voice what freedom means to India's young workforce
The Wolf of Wall Street 
"I'm a student of history, Roland, and I'm a firm believer that he who doesn't study the mistakes of the past is doomed to repeat them." – Jordan Belfort
Inspired by the true story of Jordan Belfort, The Wolf of Wall Street is all about his rise and fall as an entrepreneur. The movie reveals how his firm, Stratton Oakmont, went from being at the top of its game, to eventually shutting down, and led to his downfall.
Behind all the mayhem, though, there are valuable life lessons to imbibe from this movie. Like, keep your feet on the ground, master your craft, build a strong team, and never settle for less.
Sui Dhaaga: Made In India
A heart-warming tale of an entrepreneurial couple, Sui Dhaaga takes us on a journey with Mamta and Mauji (played by Varun Dhawan and Anushka Sharma) as they take their small-scale clothing business, global. It's an absolute feel-good and inspirational account of the couple's hard work, struggles, and success. 
In the movie, the 'sab badhiya hai' catchphrase is used often. This throws light on the characters' positive outlook despite the hardships they face. As an aspiring entrepreneur or young professional, it is important to stay focused and positive to start from scratch and attain the impossible.  
Steve Jobs
We are not talking about the one with Ashton Kutcher (although you can watch that too). Here we are recommending the one, where Michael Fassbender portrays the iconic role of Steve Jobs. This thought-provoking movie talks about three pivotal points in Jobs' life in three different sequences. A perfect watch for all the budding entrepreneurs out there! 
Apart from the inception of the tech giant, Apple Inc., this movie also focuses on Jobs' journey as he fails, adapts, learns and survives. The underlying message in the movie for all professionals is, to push the envelope and learn from life experiences. 
Are you also a movie buff who loves watching inspirational movies? We would love to know what your favourite movie is, and how it has inspired you!