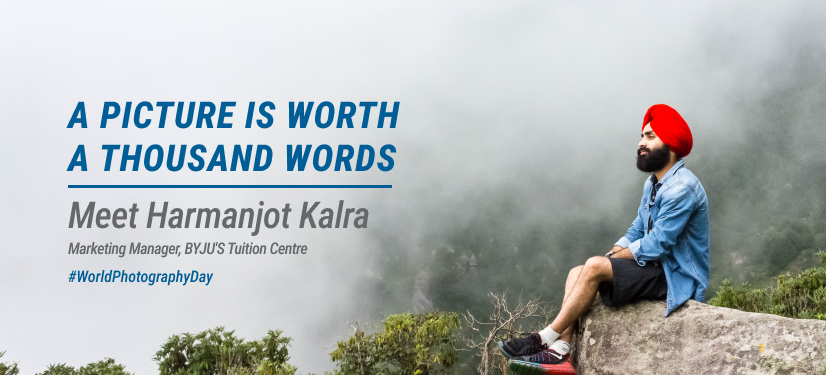 "Photography is all about storytelling. I've been fascinated with clicking pictures and weaving beautiful stories through them since I was 20. This passion has only grown over time." 
Meet Harmanjot Kalra, Marketing Manager at BYJU'S Tuition Center. When he is not working on his marketing campaigns, this passionate photographer is chasing sunsets or capturing smiles with his incredible clicks. His photographs – focusing on human emotions and memories – almost always have a story to tell. 
On World Photography Day, get to know Harmanjot better. The BYJUite talks all about his love for photography, his favourite shots, and how his supportive team appreciates and motivates him to pursue his passion.
Also Read: Empowerment through freedom: How BYJU'S is nurturing young leaders of tomorrow
Describe photography in the digital age.
Harmanjot Kalra: A picture that narrates a story, is photography to me. With advanced phones and apps, you can add filters to make your pictures look glamorous and glossy. But real photography is all about storytelling, seeking the right lighting, and being creative in your approach.
Show us the best picture you have ever clicked.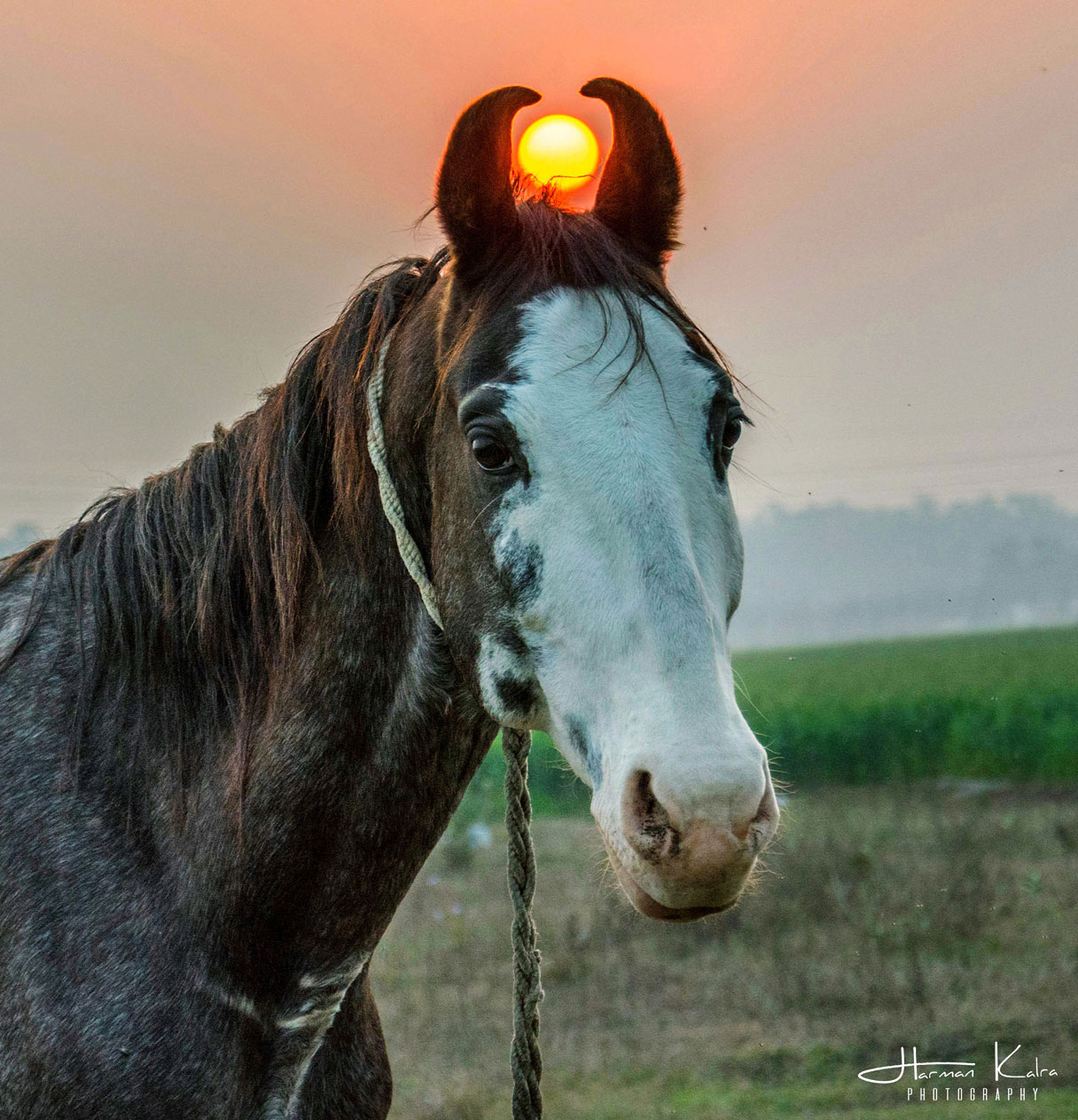 HK: I clicked my favourite shot in Doraha, Ludhiana. It was a spectacularly-detailed portrait image of a horse, captured against the sunset. The sun setting behind the horse's ears adds an aesthetic touch to the picture.  
Were you able to practice your skills in the last two years?
HK: During the lockdown, my camera became my pal as I spent time with my family, especially my mother. I clicked a couple of portrait shots of hers; she sportingly donned a turban, flaunted a pair of sunglasses, and posed like a pro. This shot is closest to my heart because I could capture her gleeful smile.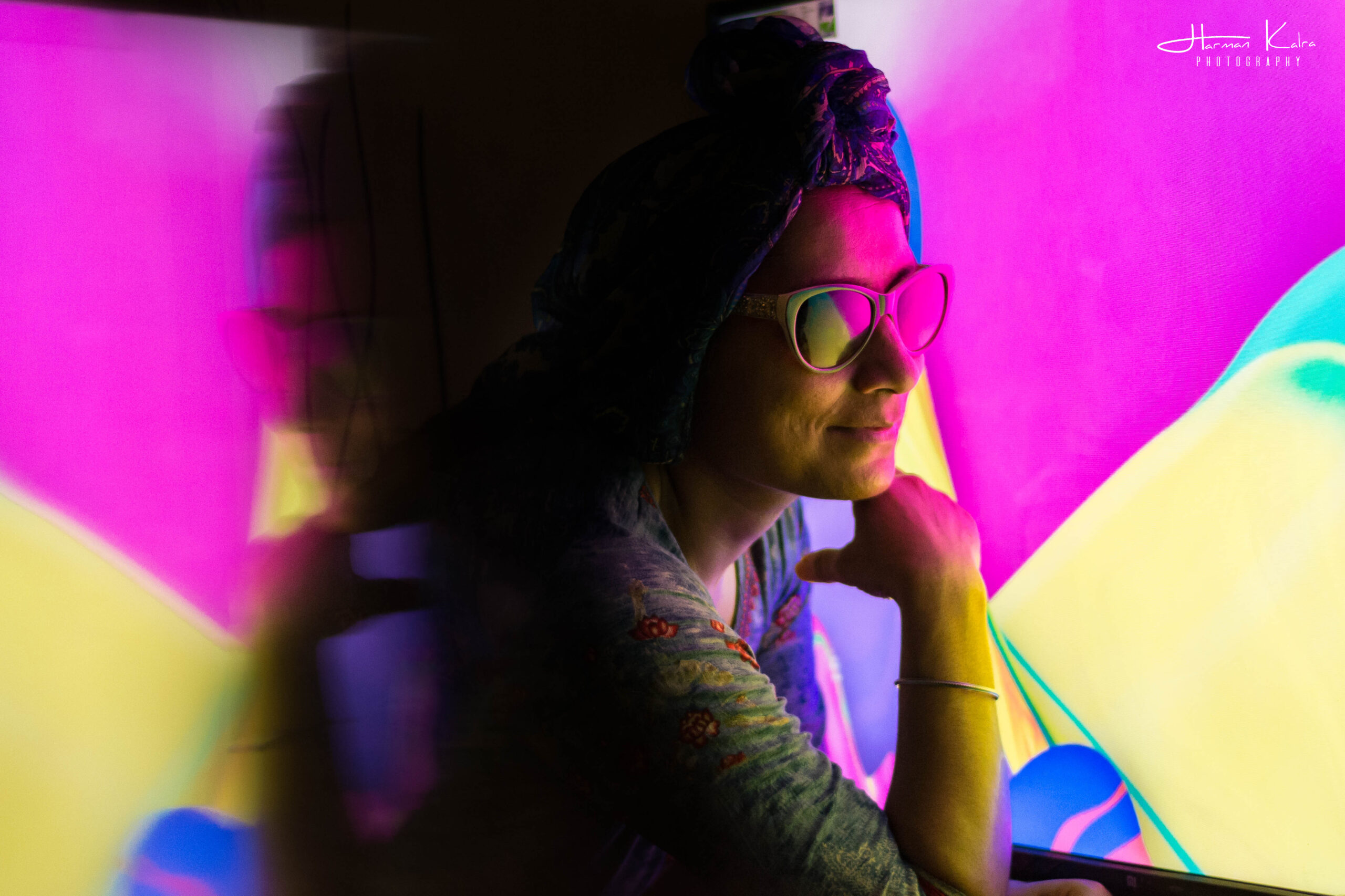 What's your favourite moment at BYJU'S?
HK: I would love to capture the moment I set foot in my BYJU'S office for the first time. The moment represents a massive achievement for me and will always be memorable. 
Also Read: India at 75: Six BYJUites voice what freedom means to India's young workforce
Have you showed your clicks to your colleagues? What's their reaction? 
HK: On the BYJU'S Connect app, we have an active community of photographers, called the Camera Masters. Here, BYJUites passionate about photography, share their clicks and discuss different styles and tools for perfecting their art. The culture at BYJU'S – especially within my team – is such that it motivates you to pursue your passion outside of work. I have received a lot of appreciation from my colleagues for my photographs. They truly are the best cheerleaders! 
Do you love clicking pictures too? We would love to see your work! Go ahead and share your favourite shot(s) with us.