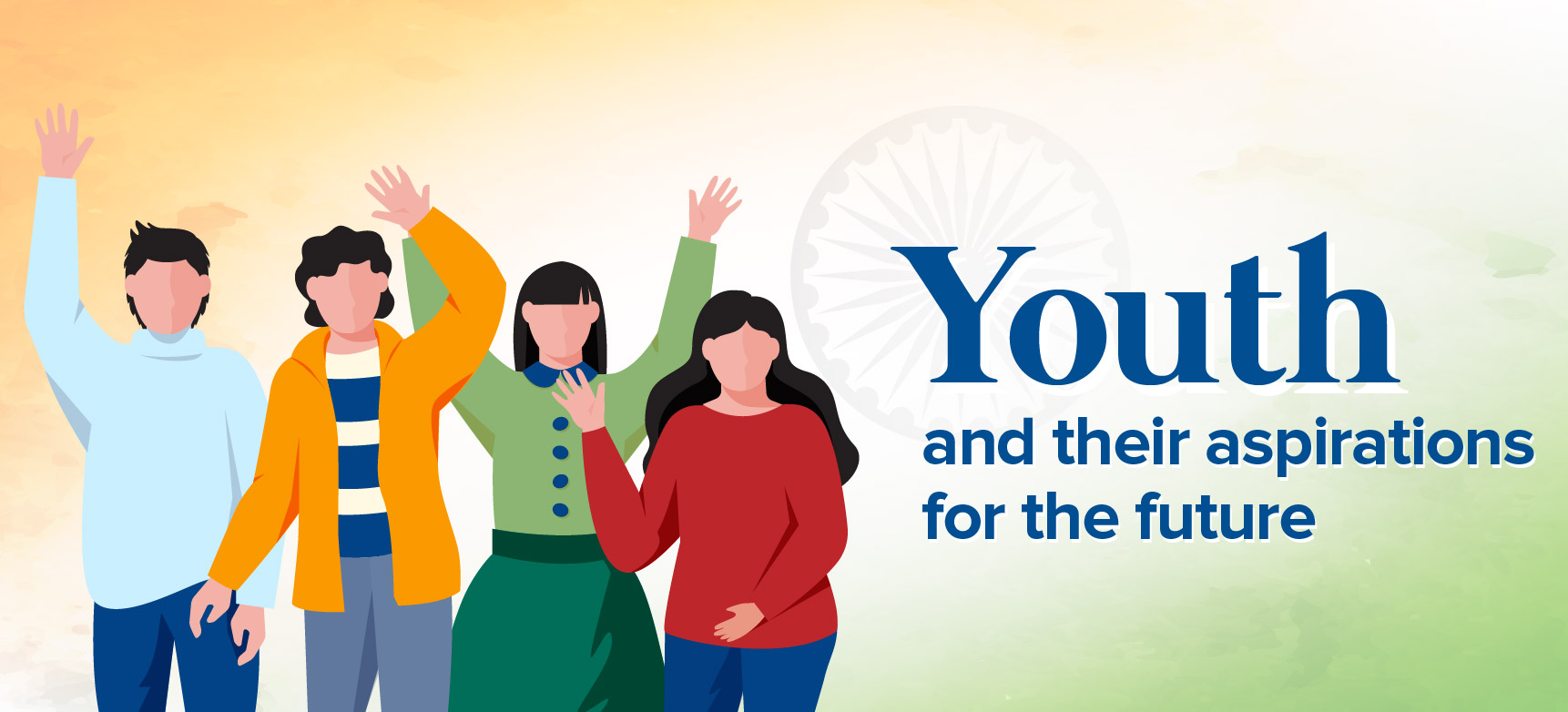 India's young workforce represents a tremendous window of opportunity! Powered by bright, innovative, and entrepreneurial minds, this bunch of professionals infuse passion and creativity into everything they do. Especially at BYJU'S, they are the powerhouse fuelling our efforts of creating best-in-class learning solutions. 
As we celebrate our nation's 75th year of independence, hear from them about what constitutes freedom, the purpose fuelling their mission, and the experience of working with India's largest edtech brand.
Access to quality education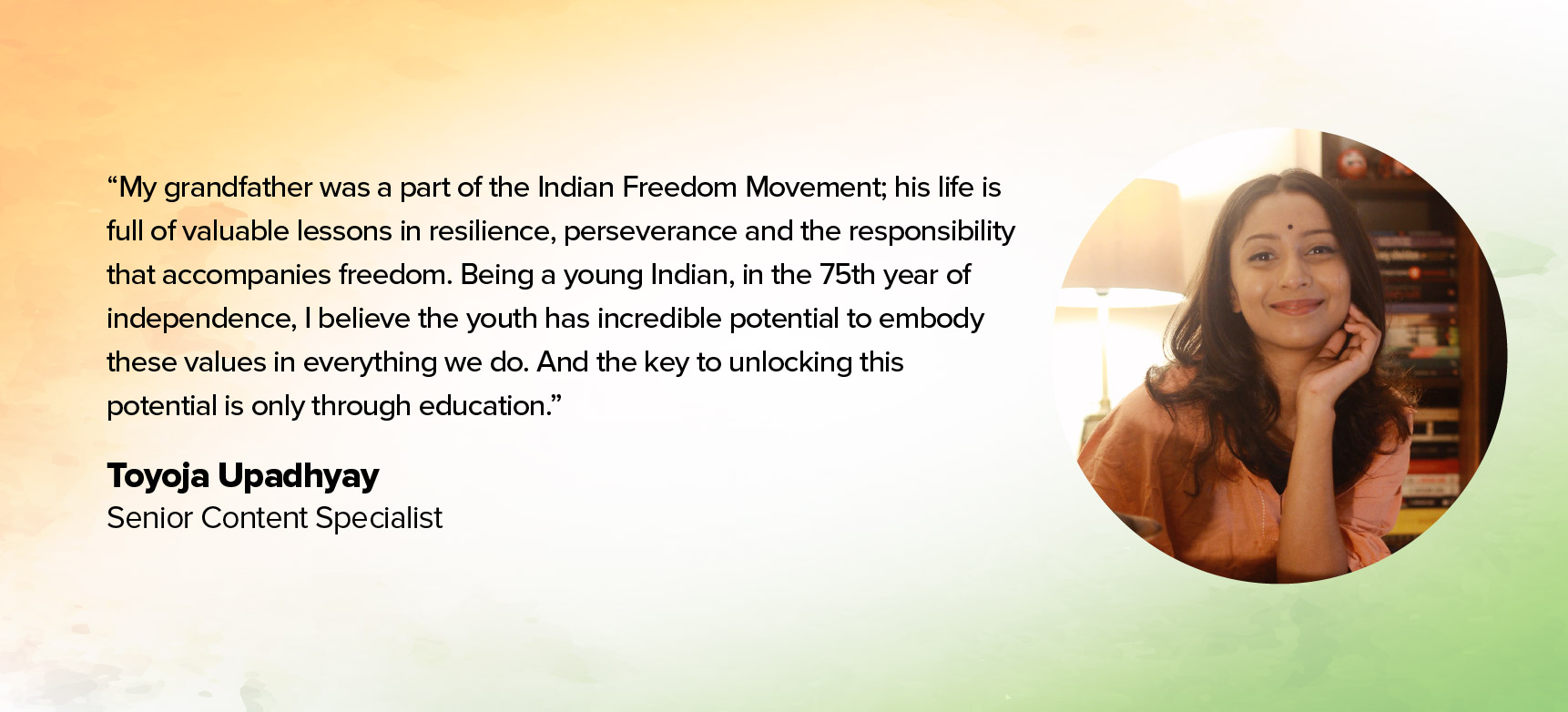 Also Read: When freedom meets passion: Three BYJUites deliver a lesson on life-long learning
Right to equal opportunities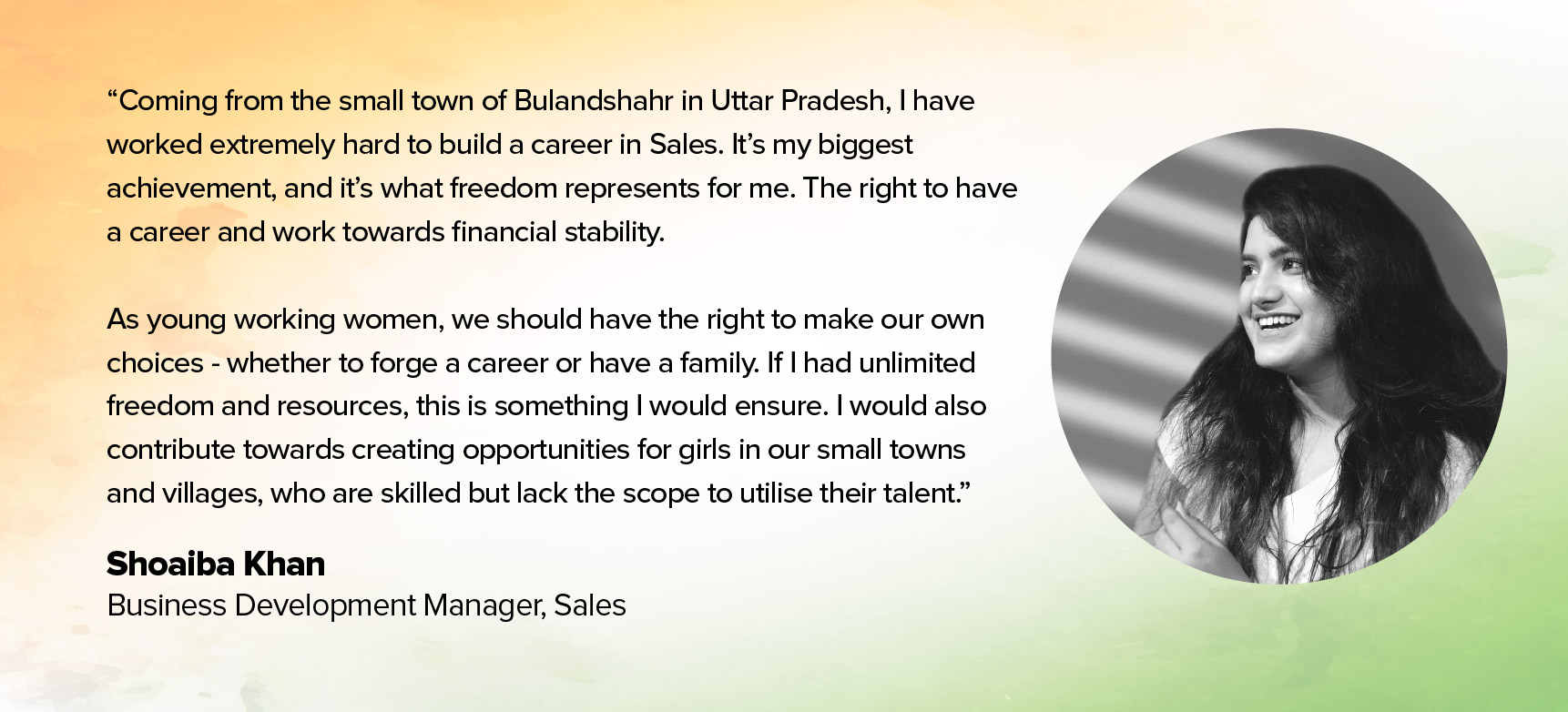 Freedom to express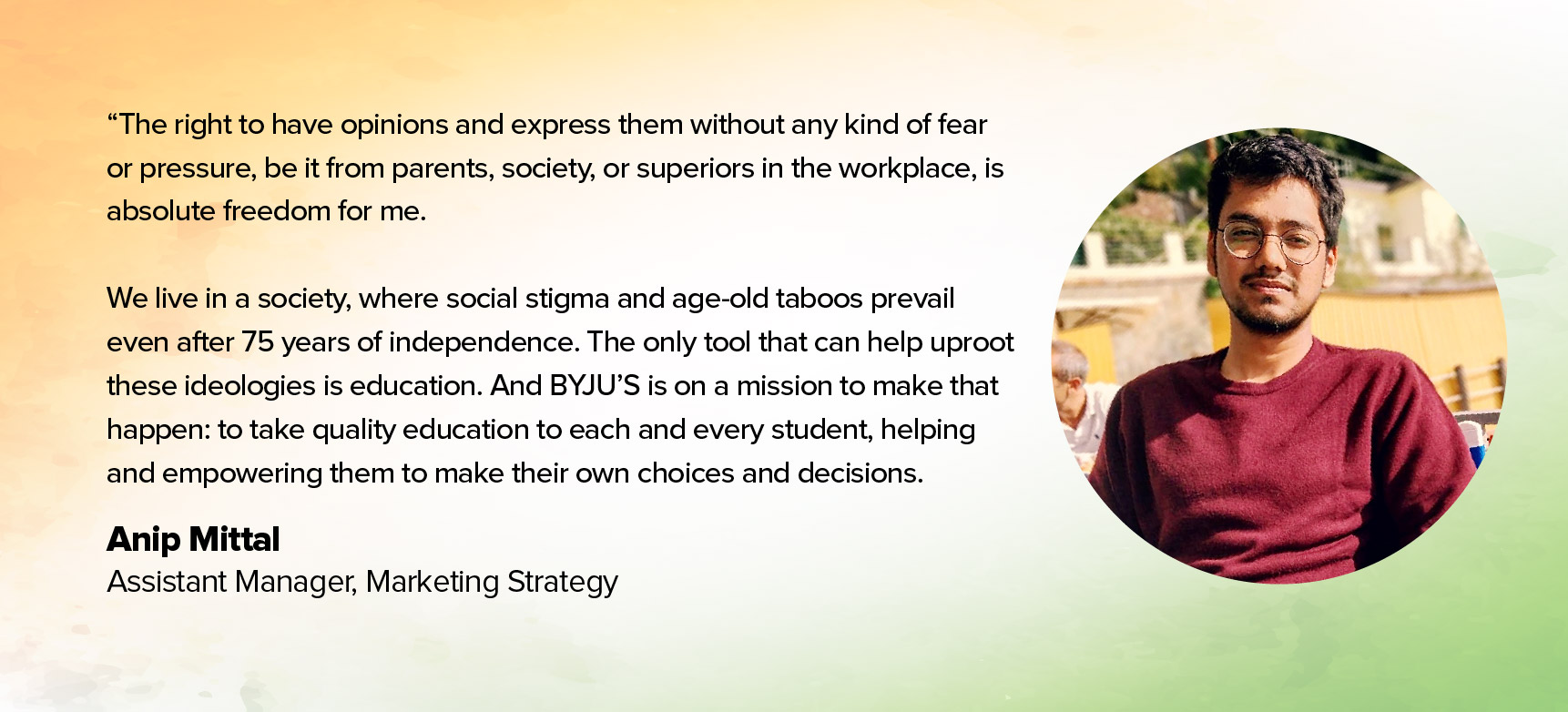 Also Read: 'Our innovations & big ideas come from passionate techies': Vijay Vyawhare on why experimentation is key to solving challenges
Winds of innovation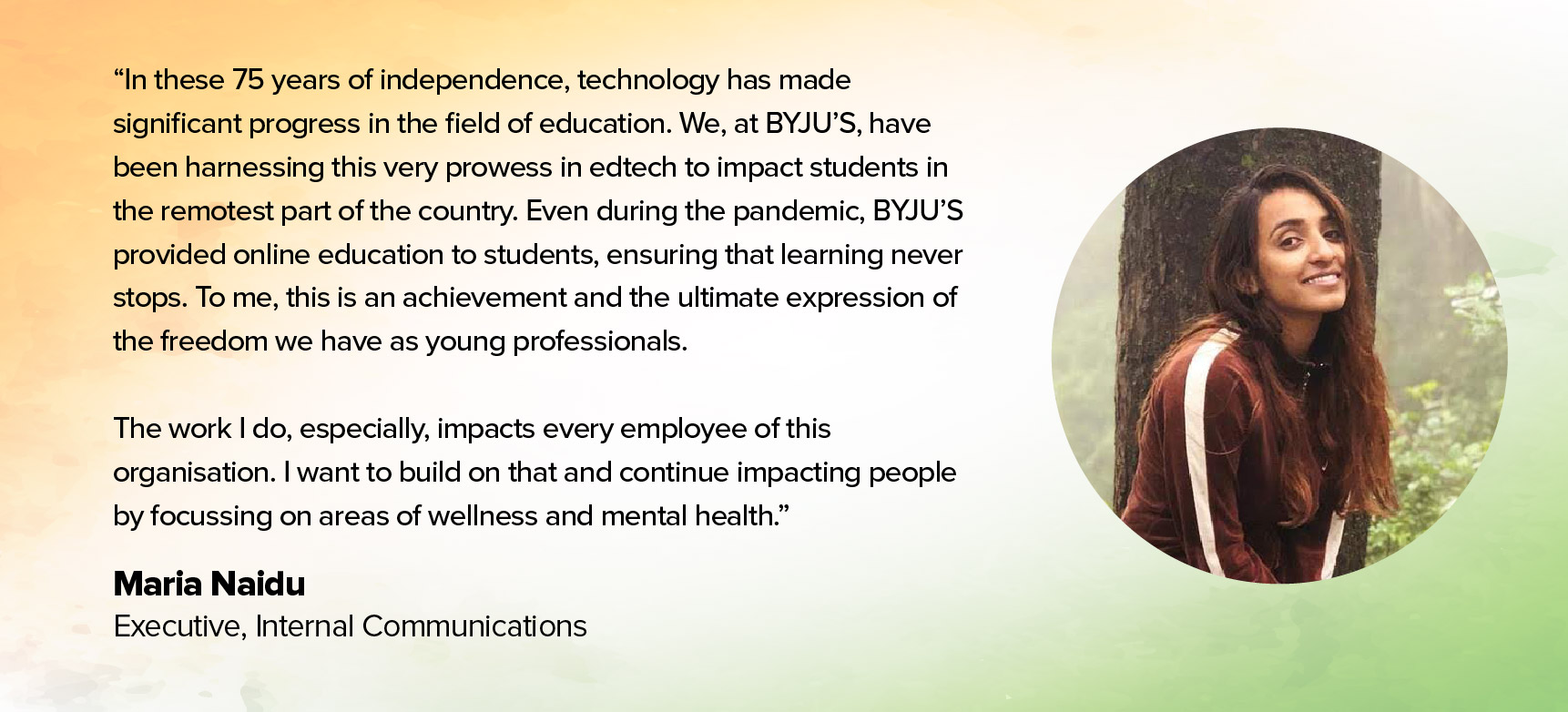 Also Read: From enhancing onboarding process to employee experience: Akshata Shakargaye takes us through her BYJU'S journey
Knowledge: Key to Freedom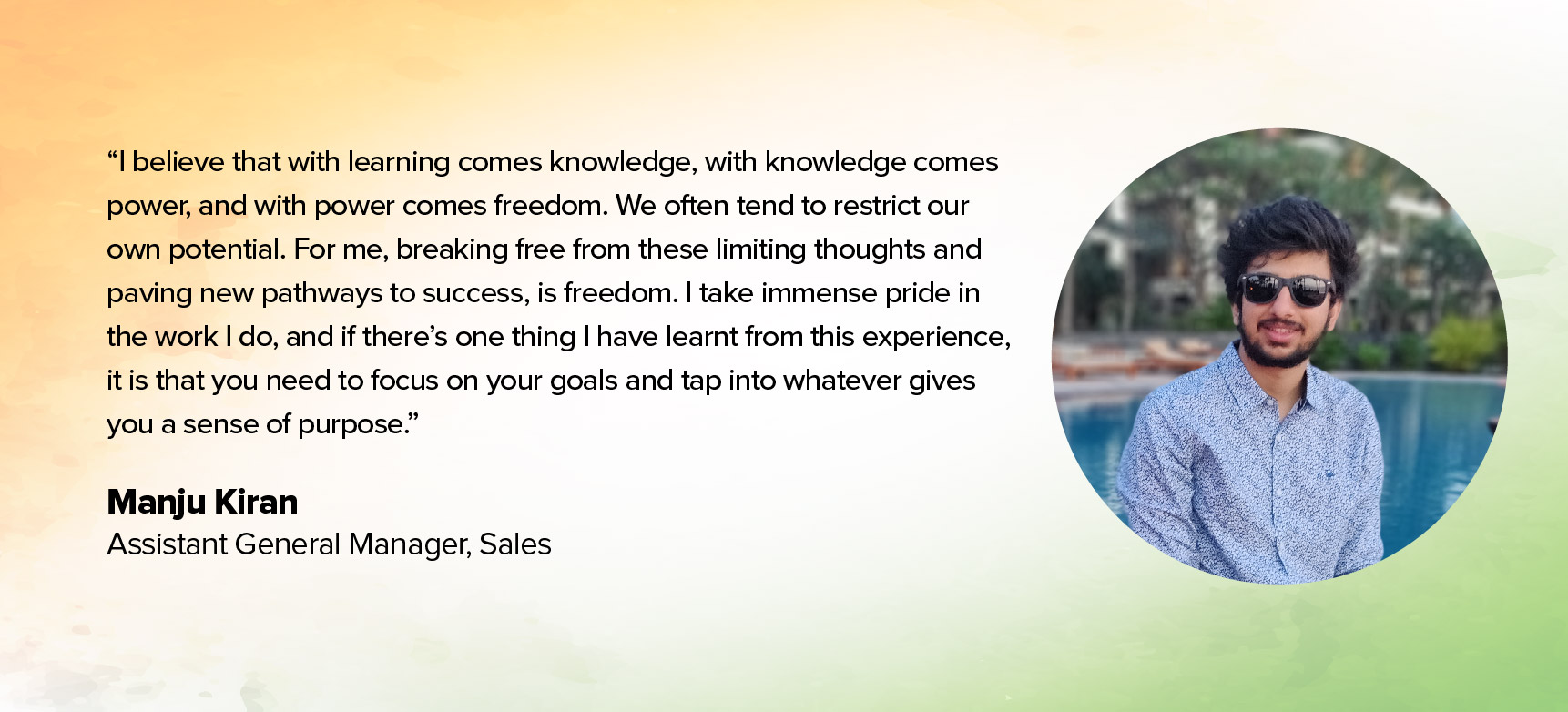 And it all starts with women empowerment
We would love to know what "freedom" means to you. Share your thoughts with us!
Like what you read? Head to Life at BYJU'S to learn more about our work, people, and the stories that make us unique. To explore job opportunities, check out Careers at BYJU'S. 
(The story has been put together by our Storyweavers Naqshib Nisar and Sutrishna Ghosh)