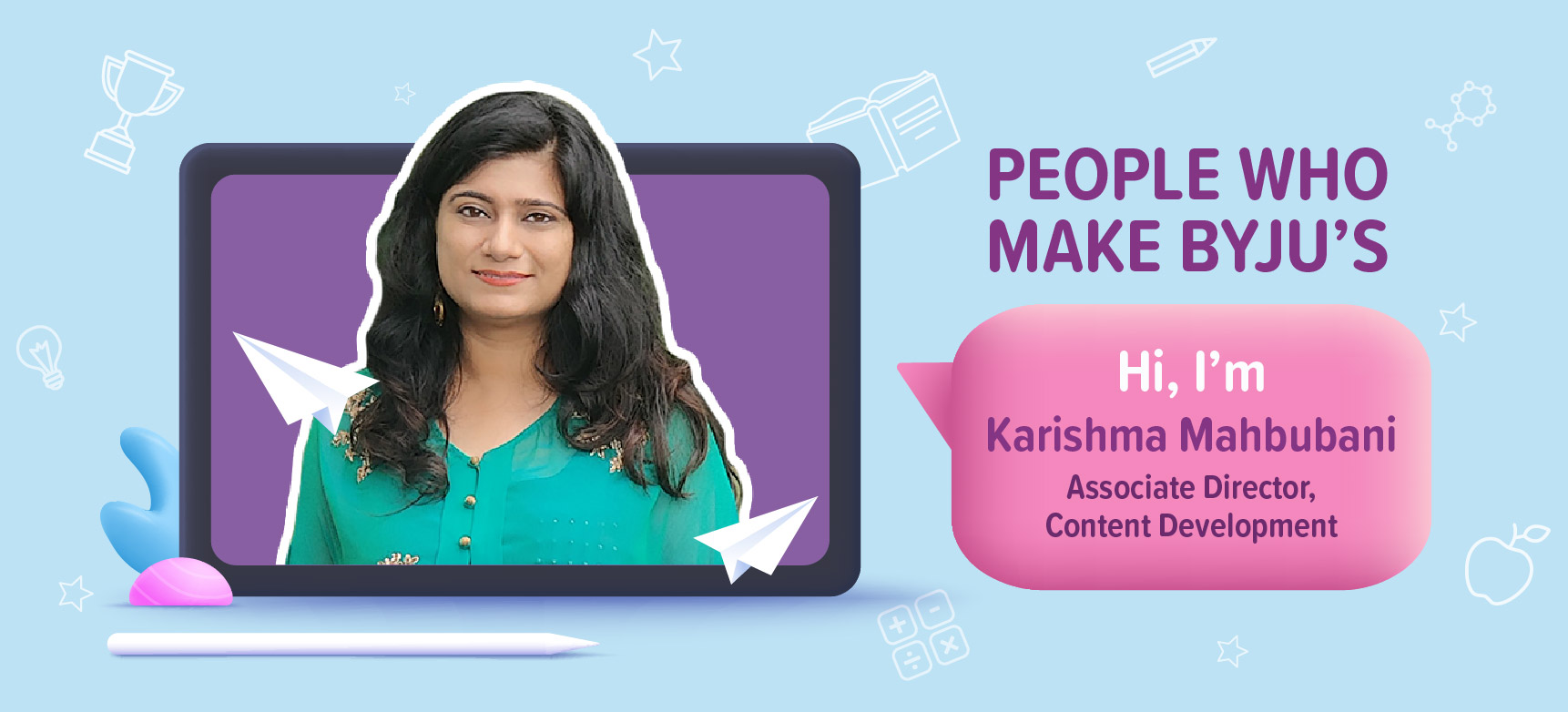 A practising dentist at the time, Karishma Mahbubani's foray into the world of education happened when she was asked to break down complex medical concepts into simple stories. 
"I was in the US at the time and being an avid reader, this project immediately got me hooked. Anything related to writing has always intrigued me; in fact, during my school days, I would contribute to the school magazine and write scripts for plays," shares Karishma, "So, after the stint with medical concepts, when I got the opportunity to take up tutoring, I didn't give it a second thought. For the first time ever, I was able to monetise my love for telling stories through teaching." 
This experience proved to be a turning point in her career and made her realise that telling stories is where her passion lies. Inspired to explore more, Karishma decided to quit dentistry and pursue teaching, writing and storytelling full-time. "I even made up my mind to move back to India, which wouldn't have been easy without the support of my family," she adds. 
Also Read: Insider's Take: How These 3 BYJUites Are Paving the Way for the Next Generation of Women in UX/UI
Inculcating a love for reading 
It was while teaching elementary and middle school children that Karishma discovered the huge gap in reading habits. One of her key findings from interacting with different student groups was that there was a need to find engaging and interesting ways to get students to invest time in reading.  
"Growing up," says Karishma, "I would speed through books and I wanted my students to experience the joys of reading the same way I did, as a child." This drive to inculcate the love for reading in kids finally took shape when she got her first break in India. 
She shares, "I joined a company that was doing a pilot project in schools to increase the reading rate. During my time there, I met several students and helped them develop a reading habit. The idea was to read a story to them and stop at the climax. This would encourage them to hunt down the book in the school library and read the rest of it. The trick worked wonders."
Also Read: 'Don't Be Afraid Of Failure, It's A Chance To Learn': How Poornima M Navigated Her Career in Tech
Bridging the learning gap
Working with various schools also exposed Karishma to key areas of improvement in the field of language acquisition. "I worked with teachers to develop teaching aids to help students understand phonics, pronunciation and sentence structure better. The teaching aid got published and was adopted by several other schools," says Karishma. 
This was also Karishma's first foray into publishing. And once she knew she could make a difference where language acquisition was concerned, there was no stopping her. 
"There was a decided lack of children's stories that catered to the Indian subcontinent. The concepts explored in some of the most popular children's books were foreign to Indian kids. For example, an excess of snow would never make most Indian children miss school but the monsoons would. Such everyday concepts were missing from mainstream children's books," explains Karishma. 
Armed with this knowledge and determined to change this equation, Karishma went on to publish 19 illustrated children's books for elementary and middle school students over the years. She even wrote several short stories. "I have also worked with several IB and CBSE schools to help develop their early childhood curriculum," she adds. 
Also Read: 'Women In STEM Are Growing': Sneha Raikar on Why We Need To Make STEM More Accessible
Creating learning products at scale
With several years of experience, designing English language curriculum for young students, Karishma joined the team at BYJU'S as a Senior Curriculum Director. Currently, she and her team are responsible for overseeing the English products at BYJU'S. "Our aim is to make grammar fun for our learners, educating students about grammar concepts in the form of a narrative and through a proper storyline," shares the BYJUite. 
"I really love what the team is doing here," she continues. "And how we are leading innovations in the edtech space. So when I got the opportunity to join BYJU'S, I jumped at it." Passion and vision combined, Karishma is now at a place where her multifaceted talents are recognised. "Over the years, the work that I do has not really changed. However, the scale and magnitude with which I'm creating products and developing curriculums has multiplied," adds Karishma. 
And what keeps this powerhouse going? "Whenever I create something, whether it's a story or a product, I always base it on whether my own child will love this and whether my friends would consider this for their children. I think that is the best motivator and allows me to develop a story or a product to the best of my abilities," quips the BYJUite.
Like what you read? Head to Life at BYJU'S to learn more about our work, people, and the stories that make us unique. To explore job opportunities, check out Careers at BYJU'S.