The month of love at BYJU'S was filled with workshops and events that encouraged self love and appreciation for those around us. BYJUites came forward to celebrate this month with loads of fun activities, workshops, contests and quizzes. 
Here's a sneak peak of what February at BYJU'S looked like: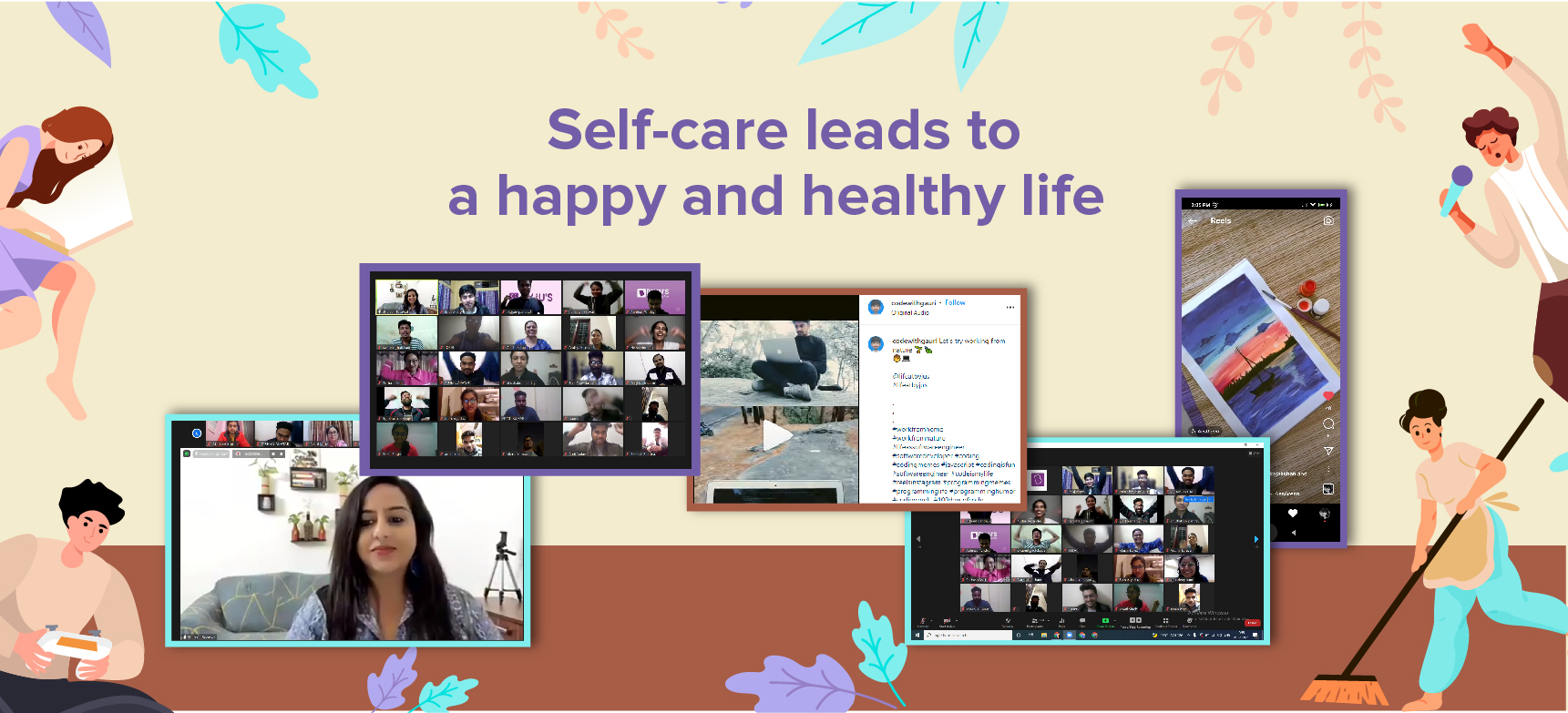 In our efforts towards creating a culture of care at the workplace, a Self-Care Workshop was organised, along with the experts from Zariyaa. The session shed light on why taking care of ourselves is just as important as taking care of our loved ones. The workshop also focussed on breathing exercises and affirmations, which made the entire experience positive and impactful. 
As a follow-up to this workshop, we also initiated a Self-Care Challenge, where BYJUites captured their self-care regime through a series of beautiful photographs. 
It was interesting to see what self-care means to different BYJUites through the entertaining reels shared as a part of the Reel Challenge. While some created reels on their love for plants, others showed how they spent time with families and pets.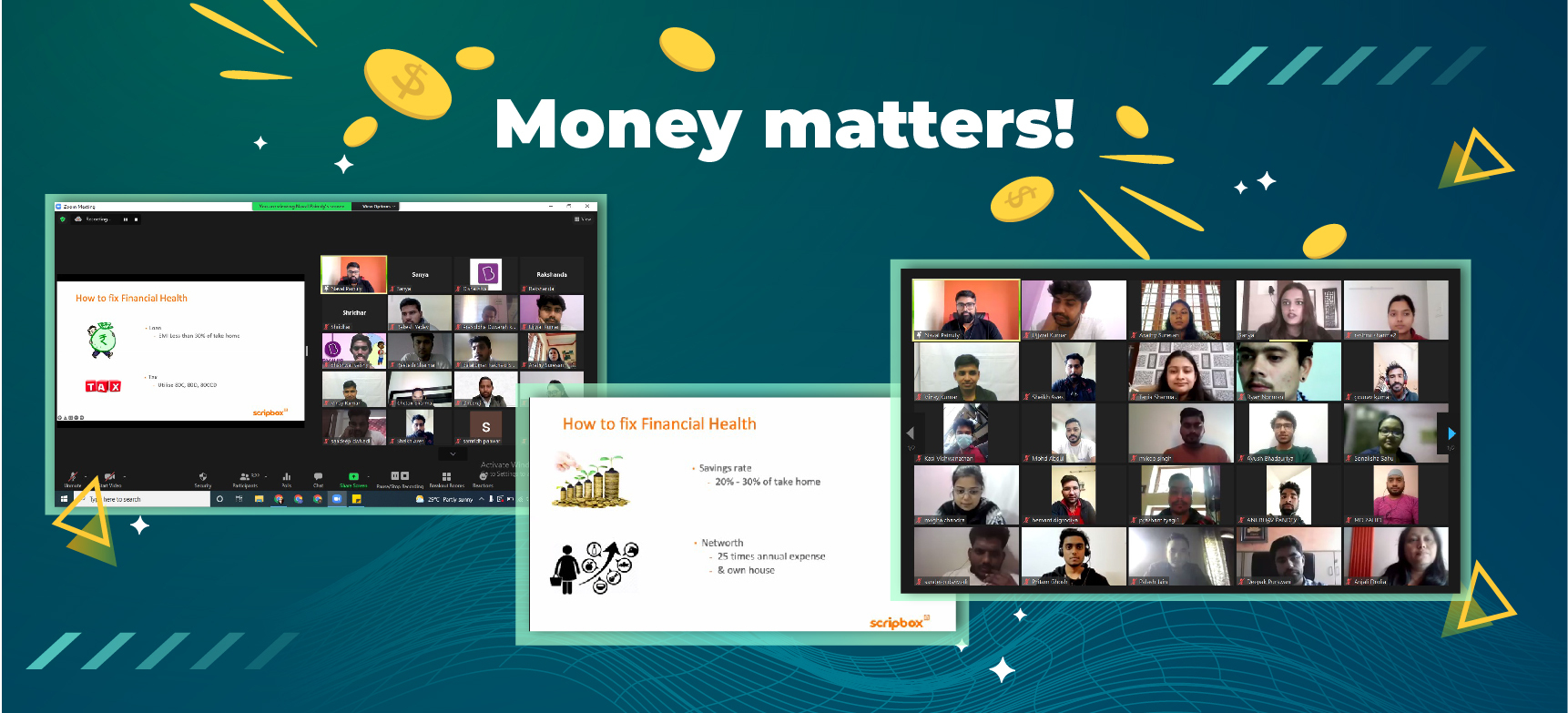 Managing finances is extremely important for every earning individual. To ensure BYJUites are taking charge of their personal finance, we organised a Financial Planning Workshop with experts from Scripbox. Naval Painuly, Program Head, Scripbox, shared tips and tricks on managing personal finance and achieving financial goals. After the session, participants also got their finance-related queries answered during the Q&A session.
Read more: Become a healthier, happier YOU in 2022 with these small actions!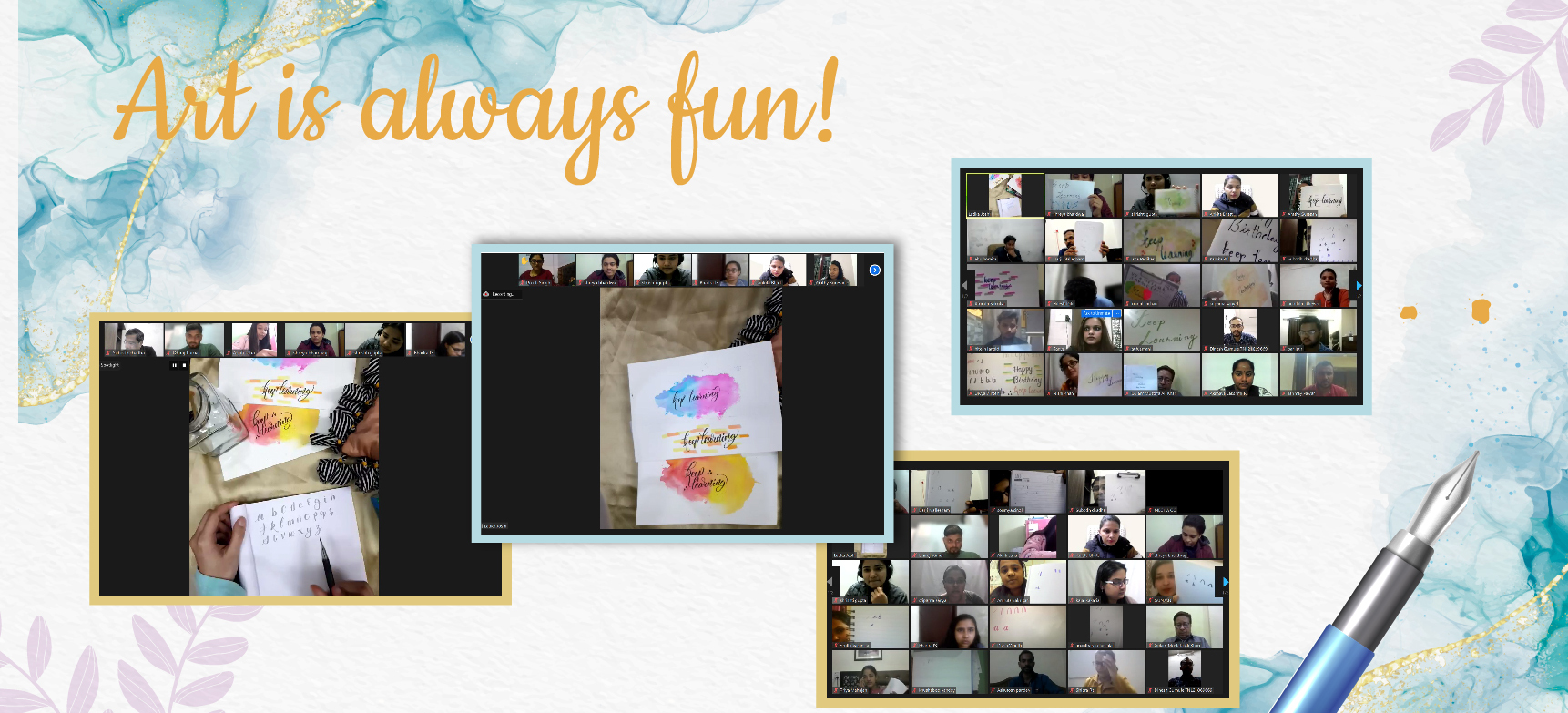 They say, art is a way of recognising oneself. BYJUites indulged in a relaxing session, creating some beautiful artwork during the Organic Calligraphy Workshop. Participants even shared their artwork with us after the fun and exciting session.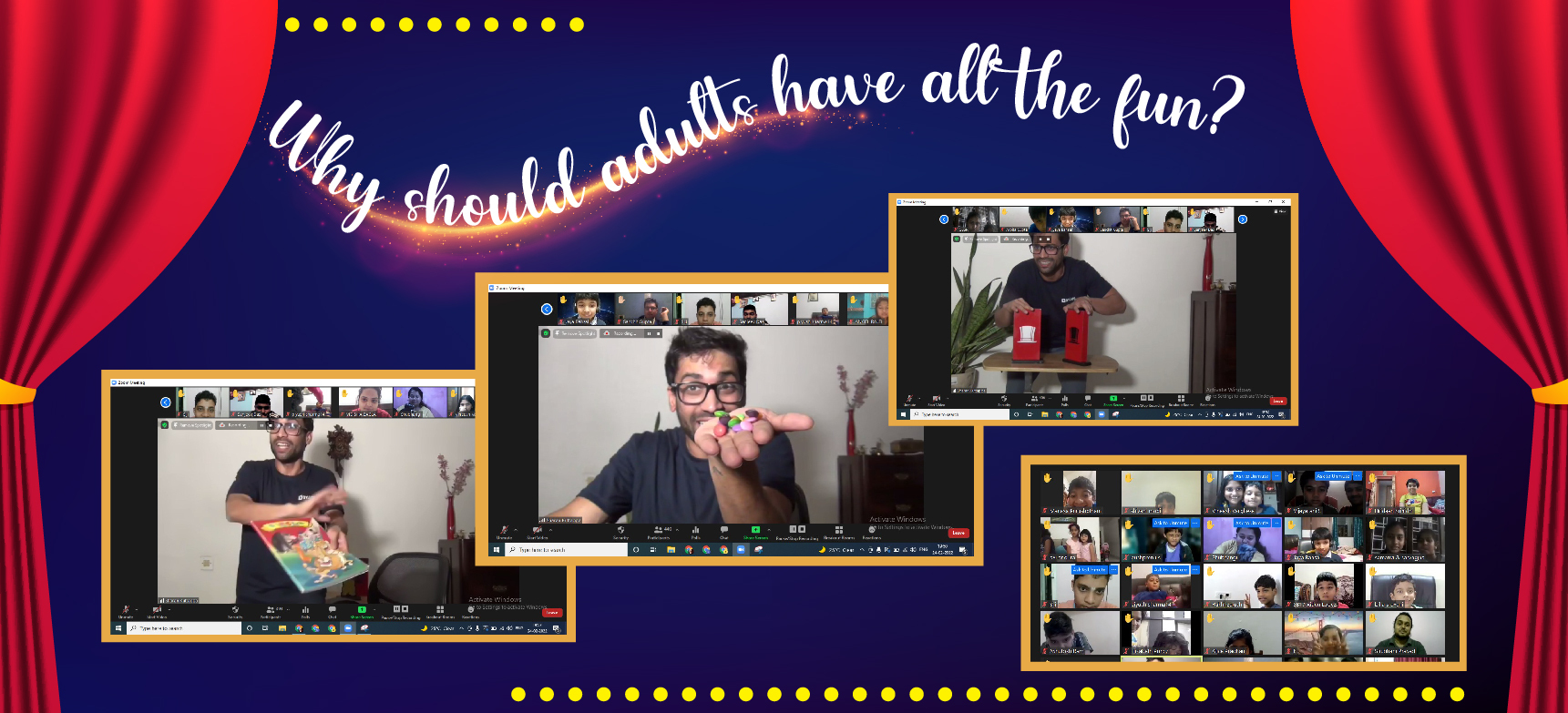 Everyone loves magic, regardless of their age. In our efforts to create a happy work culture, this month, we hosted a Magic Show for the Li'L BYJUites. Well-known magician, Sharan Kuttappa, kept the kids entertained and hooked to their Zoom screens with his tricks. Not only the kids, but the show also kept the parents entertained throughout the event.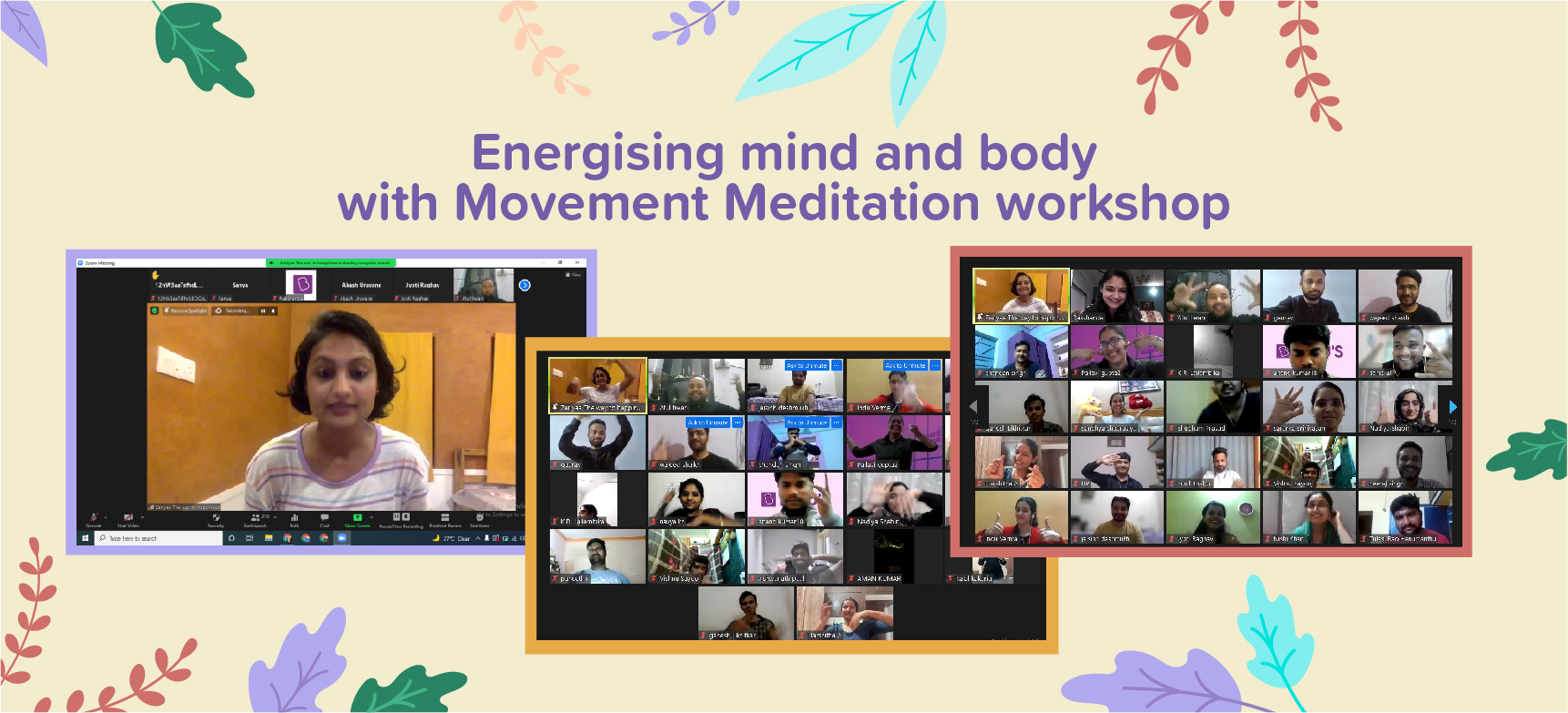 We are all privy to the perks of meditation and the calmness that comes along with it. But the Movement Meditation Workshop took things a notch up. Hosted in association with the experts from Zariyaa, the session helped participants feel relaxed through mindful body movements and breathing techniques.
Did you know movies affect your mental health too?
We all love binge watching movies and TV shows. They are more often than not our favorite pastime. But a lot of us might not know, that it could also have an impact on our mental health. To understand more about this, we hosted a Movies and Mental Health Workshop for BYJUites. This session was conducted by the experts from Zariyaa, during which they delved into the impact of movies and TV on our mind and wellness.
We celebrated the important days too
While February is celebrated as the month of love, did you know February is also the month when we observe two important days: World Cancer Day and National Science Day? In order to mark these observances, we hosted a Cancer Awareness Workshop (ahead of World Cancer Day), during which doctors from Manipal Hospitals shed light on the different types of cancer, the myths around it, and the ways it can be prevented. 
We celebrated National Science Day with the All Things Science Quiz for BYJUites. Three brilliant minds took home exciting prizes for answering all the questions correctly, in the shortest amount of time.
Also read, Are You A Curious Soul? Take The All Things Science Quiz to Put Your Knowledge to the Test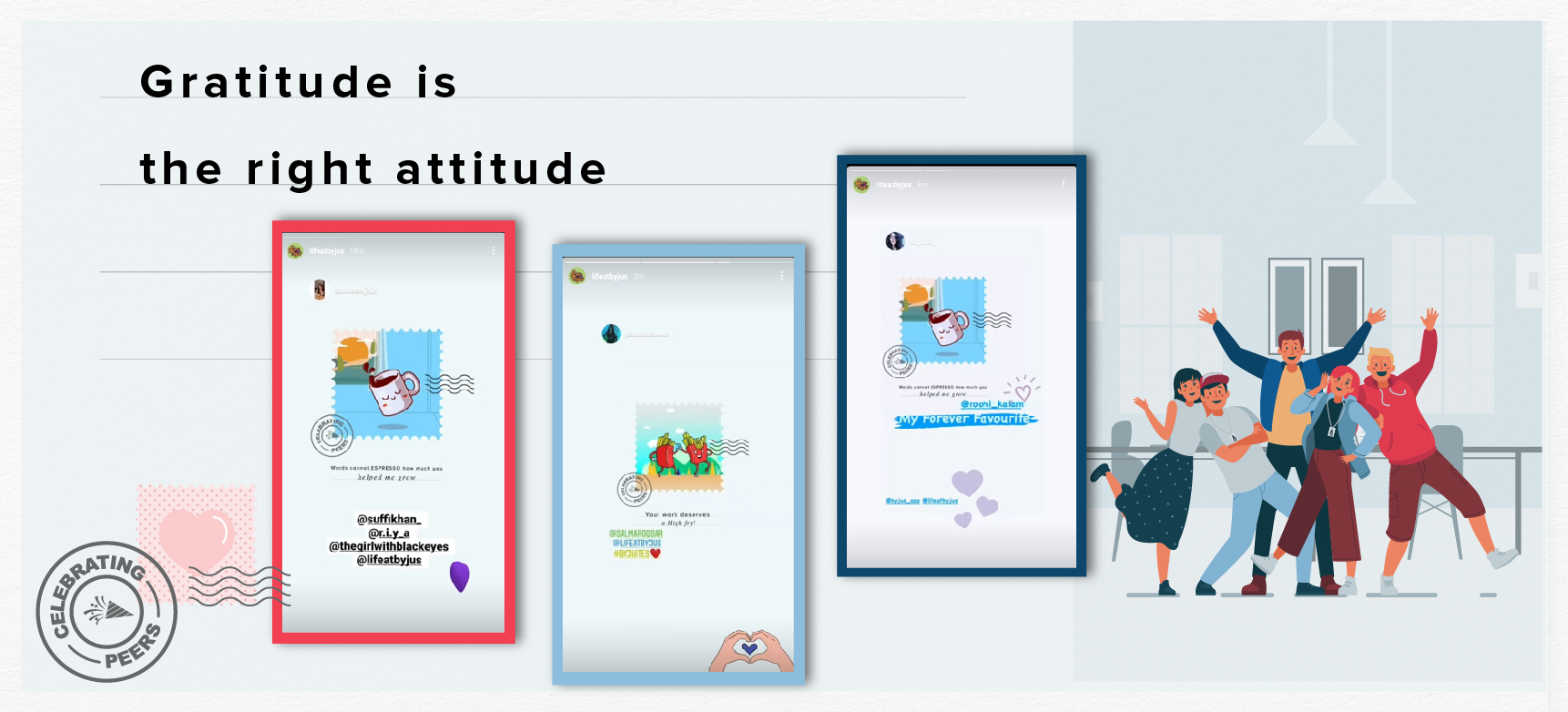 Celebration of the month of love would be incomplete without expressing gratitude for our peers and colleagues. Especially in a time like this, when teams are working and collaborating virtually, it is important to prioritise emotional connections as well. With this in mind, BYJUites shared their gratitude for each other by sharing virtual cards through social media and emails.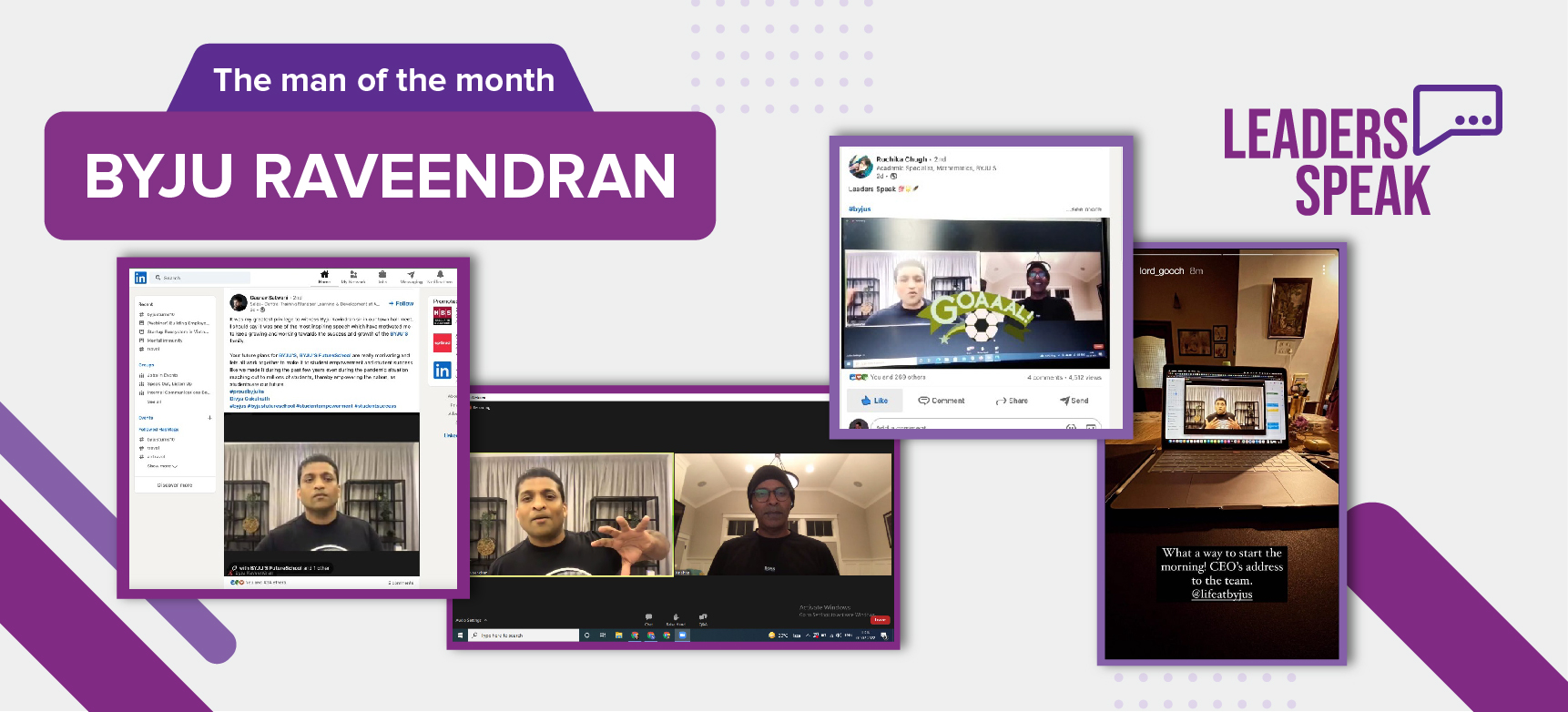 Last but not the least, this month our Founder and CEO, Byju Raveendran took the opportunity to interact with BYJUites during a virtual town hall. He spoke about BYJU'[email protected] and Beyond and how the company is building learning solutions for the world from India. The townhall was followed by an insightful Q&A session. 
A month filled with learning and fun! At BYJU'S, we understand the importance of a positive work environment and that's what we had in mind while curating one-of-its-kind events for BYJUites to take part in and enjoy. Do let us know in the comments below which workshops you would like to be a part of in the coming months. We would love to organise them for you.
Head to
Life at BYJU'S
to learn more about our work, people, and the stories that make us unique. To explore job opportunities, check out
Careers at BYJU'S
. 
If you enjoyed February at BYJU'S, let us know in the comments!