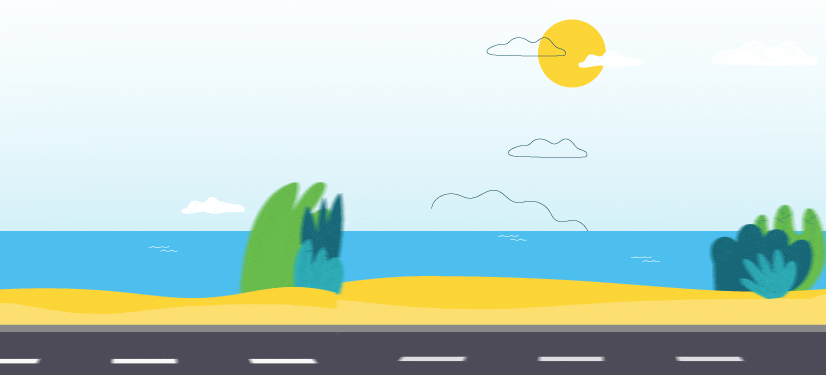 Picture this: You are on a weekend getaway amidst the misty hills, peaceful lakes, and all the tranquil vibes you could ever dream of. These heavenly havens near Bengaluru are like a secret escape from the hustle and bustle of daily city life. 
We have curated a list of five serene weekend getaway destinations that will transport you to a world of peace and natural beauty. From beautiful hills to dreamy lakes, these destinations near Bengaluru offer the perfect respite from city life. Get ready to pack your bags, leave your worries behind, and embark on a blissful weekend getaway!
Also Read: 5 ways to make better to-do lists
Coorg
Located approximately 250 km from Bengaluru, Coorg is a picturesque hill station known for its lush greenery, coffee plantations, and gorgeous landscapes. You can enjoy activities like trekking, wildlife spotting, and exploring the famous Abbey Falls.
Ooty
Ooty, also known as Udhagamandalam, is a charming hill station in Tamil Nadu, situated around 270 km from Bengaluru. It offers breathtaking views of tea gardens, scenic lakes, and the Nilgiri Mountains. Don't miss a ride on the famous Nilgiri Mountain Railway!
Wayanad 
Wayanad, situated in Kerala, is around 280 km from Bengaluru. It is famous for its misty hills, dense forests, and wildlife sanctuaries. You can explore attractions like Chembra Peak, Banasura Sagar Dam, and Edakkal Caves.
Kabini 
Tucked between Bengaluru and Mysore, Kabini is a haven that promises relaxation in its mesmerising backwaters. The picturesque banks of River Kabini perfectly mirror the serene beauty of this enchanting destination. Considered one of Karnataka's finest wildlife sanctuaries, Kabini is a paradise for nature lovers, showcasing a rich diversity of plants and animals. Wildlife enthusiasts can witness extraordinary wildlife encounters amidst the lush green landscapes. Don't miss the delightful sight of elephants joyfully swimming in the river!
Sakleshpur

 
Sakleshpur, a town just 220 km away from Bengaluru, is nestled in the foothills of the Western Ghats in the stunning region of Malnad. The lush green hills of Sakleshpur are adorned with cardamom, coffee, and pepper plantations, creating a magical surprise at every turn. This charming hill station is a paradise for nature lovers, with delightful trails for trekkers and a plethora of captivating attractions to explore. Majestic temples, impressive forts, enchanting waterfalls, thrilling mountain hikes, and vibrant biodiversity hotspots await you in and around Sakleshpur. 
Also Read: Unleashing your inner grandmaster | Elevating workplace skills on International Chess Day
These five serene weekend getaway destinations near Bengaluru offer a welcome respite from the city's chaos. Whether you seek the tranquillity of misty hills, the allure of ancient history, or love getting serenaded by gushing waterfalls, these destinations have it all. Plan your escape, reconnect with nature, and let the calmness of these places rejuvenate your mind, body, and soul. 
Happy weekend wandering!
Have you explored any incredible destinations? We'd love to hear about your adventures. Drop a comment below and share your travel tales with us. 
Like what you read? Head to Life at BYJU'S to learn more about our work, people, and the stories that make us unique. To explore job opportunities, check out Careers at BYJU'S.