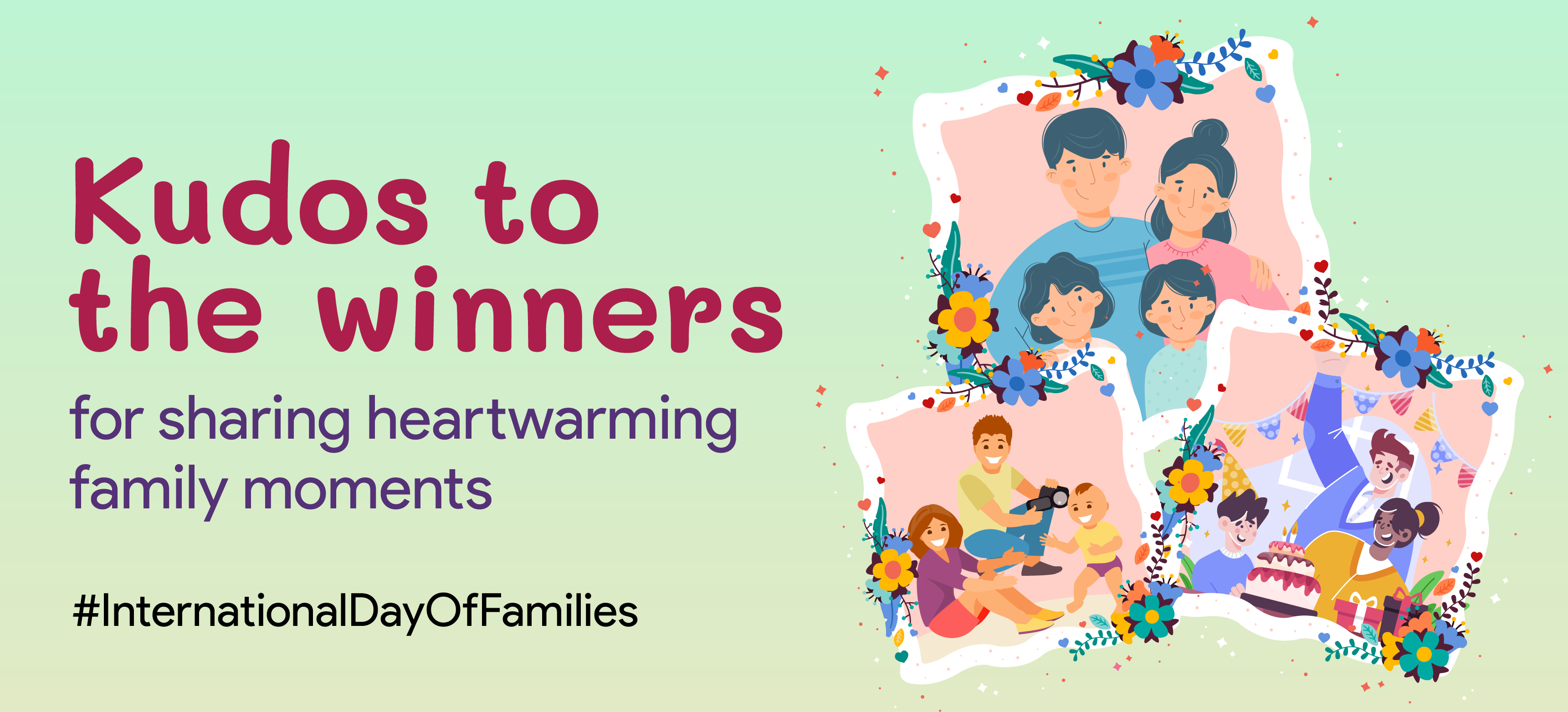 They say families are like branches of a tree, we grow in different directions yet our roots are one and the same. It is one of those special bonds! Made of love, care, and unconditional support, it is something you can always depend on, come rain or sunshine. 
What better way to celebrate this love than by browsing through old photos that bring back all the happy memories? This International Day Of Families, BYJUites are taking a walk down memory lane with heartwarming pictures that will fill your day with warm, fuzzy feels.
From emotional wedding moments to unforgettable celebrations, each memory oozes wholesome love and warmth. Take a look.
Top 12  heartwarming 'Happily Family' pictures:  
Adil Bashir – CRT Trainee
Also Read: Redefining Motherhood: A glimpse into BYJU'S Mother's Day panel discussion
2. Aman Tiwari – Business Development Associate 
3. Hiteshri Shrikant Gawade – Associate Delivery & Production
4. Indrani Raha – Content Editor, Growth (Marketing)
5. Mahima Padmanabha  – Quality Analyst, CS Team
6. Manshi Bhanushali  – Service Counselor 
7. Mugdha Krishna Kadgadkai  – BDT 
8. Nayan Panchal  – Network Executive
9. Nikita Joseph – Assistant Director, & Direction Pod
10. Nishat Khazi – Academic Specialist
11. Priyanka – Academic Specialist, Tutoring Team
12. Shalini B Kashyap – Associate, Production and Delivery
Also Read: From Whipping Mocktails To Unwinding With Art, Check Out What BYJUites Did This April
Kudos to the BYJUites whose memorable moments have made it to this 'Happily Family' photo story! A big thank you to everyone else for participating in this contest and sharing your family's big moments with us. It was indeed a difficult job, shortlisting the photos from the barrage of beautiful, wholesome family pictures that were shared by you all. 
Have a memorable family moment that you would like to share? Head to the comments section and tell us the story! 
Liked what you read? Head to Life at BYJU'S to learn more about our work, people, and the stories that make us unique. To explore job opportunities, check out Careers at BYJU'S.