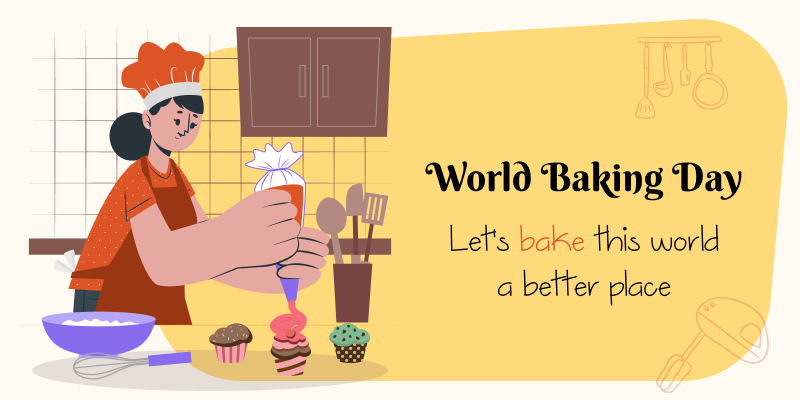 If you have a sweet tooth, you will find this relatable: You have these cravings for scrumptious desserts but do not have the time or the right equipment to whip up a sweet treat for yourself. Fret not, we've got your bake… we mean your back! 
This World Baking day, get ready to make your home smell like your favourite cheesecake (or choco-chip cookies, if you please). To help you, we bring your four scrumptious recipes that can be easily made in the microwave with just a handful of ingredients. 
Also Read: International Harry Potter Day: Only the Biggest Fan Can Crack This Quiz
Microwave Cheesecake 
What you need: 
For the base
For the cheesecake
Cream cheese (5 tbsp)

Egg white – 1 

Sugar (3 tsp)

All-purpose flour (1 tsp)

Vanilla extract (1/4 tsp )

Strawberry jam for topping – (2 tsp) – optional 
How to bake: 
Crush the biscuits and mix them with melted butter.

Press the mixture in the bottom of a mug. 

Mix cream cheese, egg white, sugar, flour, and vanilla. 

Pour on the crushed biscuit base.

Microwave for 1 minute.

Add the strawberry jam. 
Also Read: Are You Ready for the Greatest Superhero Showdown? Take the MCU Quiz Now!
Microwave Brownie
What you need: 
How to bake:  
In a bowl, add whole wheat flour & cocoa powder followed by sugar and baking powder. Mix well.

Add melted butter, oil, vanilla essence and water. 

Mix dry and wet ingredients.

Fill the moulds, sprinkle chocolate chips, and press them well.

Microwave for one minute.

Serve warm. 
Banana Cake
What you need: 
Mashed banana  – 1/4 cup 

White, or oat flour – 6 tbsp

Sweetener of choice – 1 tbsp 

Baking powder – 1/2 tsp

Cinnamon – 1/4 tsp

Salt – 1/8 tsp 

Butter, or additional banana – 1 1/2 tbsp oil,

Chocolate chips – optional 1-2 tbsp 
How to bake: 
Combine all ingredients in a greased mug or bowl. 

Bake in the microwave until fluffy and cake-like. (It takes around 60-90 seconds in the microwave)
Also Read: Which Movie/TV Series Character Is Your Mom?
Microwave Cookies  
What you need: 
White, spelt, or oat flour  – 1/4 cup

Baking soda – 1/8 tsp 

Salt – 1/16 tsp 

Sugar – 2 tbsp 

Chocolate chips – 1 – 3 tbsp

Milk  – 1/2 tbsp 

Pure vanilla extract – 1/16 tsp 

Oil – 1/2 tbsp 
How to bake: 
Combine all the ingredients in a bowl.

Add water. 

Stir to form a sticky dough. 

Either refrigerate overnight or freeze just until firm enough to form balls. 

You can always keep them in the freezer and eat the unbaked cookie dough balls or you can bake them in the microwave. 

Put each cookie on a well-greased plate. 

Throw in a few more choco chips if you want them to be a little extra chocolaty. 

Microwave each cookie for 40 seconds. 

The cookie will look underdone, so let it cool for 10-15 minutes, during which it will firm up.

We hope these easy-to-make dessert recipes inspire the baker in you and satisfy your sweet tooth. 
Do you also have scrumptious dessert recipe of your own? Share it with us in the comments below!