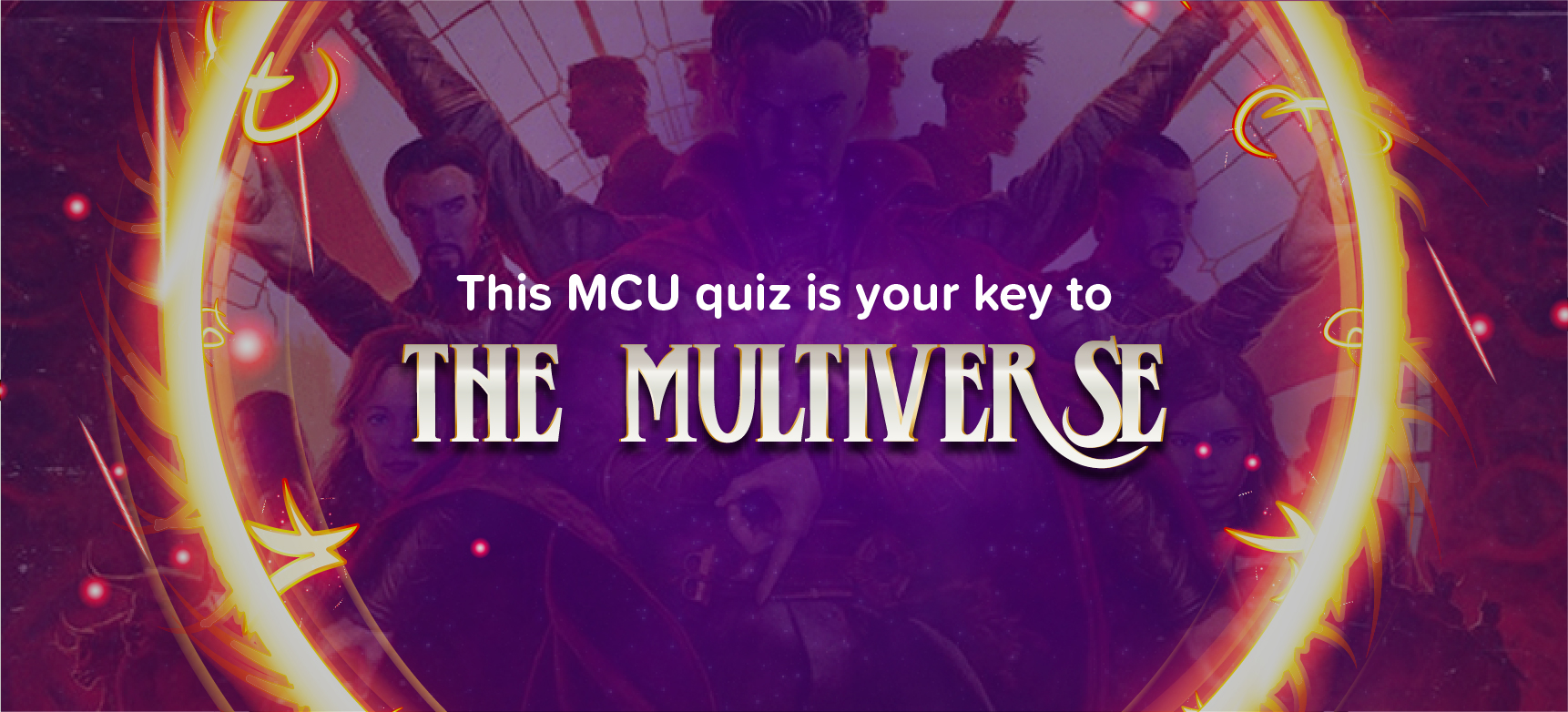 It's that time of the year again when fans would queue up outside movie theatres to get their summer superhero fix. And, let's be honest, no one does superheroes better than the Marvel Cinematic Universe (MCU). With the latest Doctor Strange film playing in the theatres, we thought of testing out everyone's knowledge about all things MCU. So, dust off your costumes and get ready for the ultimate MCU quiz. 
All you have to do is read the following questions carefully and choose the correct answer from the list of options.
Warning: Spoilers ahead for major MCU films 
Besides Doctor Strange, which other Avenger is a part of Doctor Strange in the Multiverse of Madness? 
Spider-Man 
Scarlet Witch
Hawkeye
Thor
Quiz Alert: International Dance Day: This Quiz Will Put the Groove Back Where it Belongs!
Doctor Strange in the Multiverse of Madness director Sam Raimi is known for directing which of the following movies? 
Avengers: Age of Ultron 
Ant-Man and the Wasp
Spider-Man 2
The Amazing Spider-Man
What is Doctor Strange's name? 
Stephen 
Benedict
Tony 
Steve 
In Doctor Strange, what is the name of the residence and training grounds (located in Nepal) for becoming a sorcerer?
Sanctum Sanctorum
Kamar-Taj 
The Triskelion
The Raft
Quiz Alert: Take This Ultimate IPL Quiz and Prove You're the Number One Fan
On which planet does Black Widow die in Avengers: Endgame? 
Xandar
Earth
Ego
Vormir
What is the name of Thor's original hammer? 
Stormbreaker
Mjolnir
Infinity Gauntlet
The Darkhold
How many infinity stones existed in the Marvel Cinematic Universe? 
Eight
Ten 
Six
Four
Which of the following Spider-Man villains don't appear in Spider-Man: No Way Home? 
Doctor Octopus
Green Goblin 
Electro
Kraven the Hunter
Quiz Alert: 13 Disney Trivia Questions Only True Fans Can Answer! Take The Quiz Now
Who was Iron Man's Artificial Intelligence assistant after JARVIS became Vision? 
Thursday 
Friday
Saturday
Monday
Which metal was used to create Captain America's shield? 
Vibranium 
Adamantium
Galactic glaze
Carbonadium 
Do you know the answers? Now, write them in the comment section below and wait for the next quiz to find out if you're correct!
Here's the answer key to the Harry Potter quiz:
7
July 31
Sword of Godric Gryffindor
Harry
Sectumsempra
Poppy Pomfrey
Stag
Dobby
Gillyweed
Nimbus 2000
Enjoyed this quiz? Head to Life at BYJU'S to learn more about our work, people, and the stories that make us unique. To explore job opportunities, check out Careers at BYJU'S.