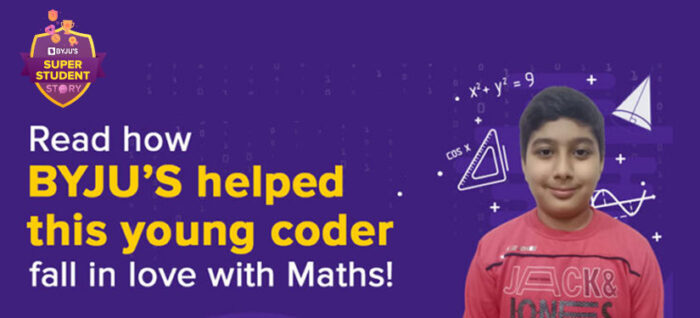 If you'd talk to Parth Bhatt, he would tell you all the stories about the cricket matches he and his father play in the house backyard, of his love for food – and he might even take you along to eat his favourite chole bhature. But ask him about apps and coding, and you'd soon realise that this shy boy from Haryana is not your usual twelve-year-old.
For some of you, music is what you love. Some scientific minds among you are ever curious to know the science behind everything around you, while many of you are budding poets of the future. Meet 12-year-old Parth, who loves coding and creating apps! 
The first app that he developed was a fitness tracker. He wrote the code for a jogging tracker that can calculate the number of steps you take. "This app helps in keeping track of our daily physical activities and gives a holistic view of our overall health," explains Parth. 
"Coding helps people daily and affects their everyday life. You can create something that people interact with, use, touch and work with. That is an amazing feeling." That's what Parth had to say when asked about what makes him so passionate about coding. 
When we asked Parth what he is working on next, the response blew our mind! "I am working on an Artificial Intelligence Assistant whose idea I got from Marvel's Iron Man movie. Just like J.A.R.V.I.S. controls the whole building of Tony Stark, I am developing a software that can handle our computers and mobile phones with the help of voice commands. And the best part is that this app doesn't need the internet, it will work offline," explains Parth as he gives us a peep into his future projects. 
We were curious to know how difficult coding or developing an app is. Here is what this young coder had to say. "Coding is not hard to learn, but it's also not easy. For example, learning how to play the guitar is hard. Learning how to juggle is also hard. It's all about practice. When I first began coding, I actually didn't think I was good at it. But I gave all my efforts and practised every day and slowly started getting better at it," remarks the self-assured young man on his journey so far. 
From Hating to Loving Science & Maths – Thank You BYJU'S!
For Parth, as much as coding makes him jump off his seat with excitement, maths and science equally made him struggle. "I used to hate science and maths!" he declares flatly. "When I would see the books of these subjects, I would get a headache! But with BYJU'S- The Learning App, I just fell in love with maths and science!", exclaims Parth with a big smile on his face. 
Studying with BYJU'S, Parth says he found the true meaning of learning. "In school, we read the chapters quickly, learn the answers to the questions, and just write in the exam and you are done. It's like a parrot. It's like what Aamir Khan says in 3 Idiots, that the lion is called well-trained but not well-educated. But BYJU'S never supports this kind of learning. With BYJU'S conceptual learning style, I can understand the subject better. The app has exercises after each video which also helps me practice every chapter I study from the app."
Now, maths and science are Parth's favourite subjects. And he just loves space! In his own words, "I love reading about stars, constellations, our solar system and the universe. In fact, I have a dream to someday discover a new planet and create an app to talk to the aliens and make friends!"
Learning With BYJU'S Personal Mentors
With his school shut due to COVID-19, Parth found himself leaning more and more towards BYJU'S, where he gets to learn from India's top teachers and get all his doubts cleared on the spot. He says, "Mentors at BYJU'S give 100% to helping us. It helps so much to have a personal mentor. If I have a doubt or I am not able to understand a concept, I book a session with them and they explain everything to me!
BYJU'S Mentors are like a guide. If learning is a place like Taj Mahal then these mentors are like guides who are showing us all the interesting places and giving us a personal tour!" 
Parth was quick to acknowledge the positive role of his BYJU'S Mentor, Mr Omesh. "I want to thank my mentor, Omesh sir. He is very helpful and he showed me the right approach to conceptual learning. Once I got very sick and couldn't study for my Maths test. My mentor, Omesh sir provided me with notes and taught me and as a result, I scored 17 out of 20 marks! I also love Vinay sir. He makes it so much fun to study because he jokes with students, and that keeps the atmosphere of the class light and fun. I want to salute all the BYJU'S teachers!" 
Visualization is the new way of learning
When asked how BYJU'S is helping him in his studies, Parth says, "In class, we have to study from our textbooks, and a lot of times it becomes difficult to understand the concepts. But BYJU'S visualization method with its fun videos and animations really helps me to grasp things clearly."
He goes on to explain this with an example. "Nowadays we prefer to watch the news on TV or the internet rather than reading a newspaper. It's because of the visuals. If there is an election, they will make animations and graphics to explain to us all the voting percentages, vote shares, etc. This is what we students also need! Through visuals, it becomes so easy to understand and ace any concept."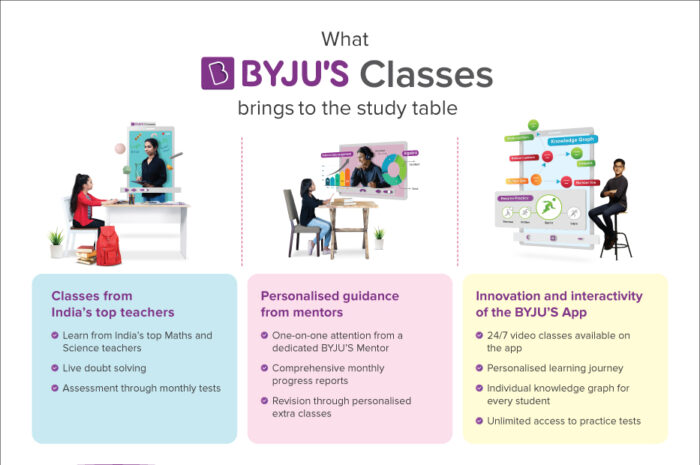 Talking about which feature has helped him most in his studies, Parth says, "My favourite feature of the app is adaptive practice questions. BYJU'S provide adaptive tests as per my understanding of the topic. Every test on a topic starts with basic conceptual questions and progresses to more advanced level questions as I keep learning the concepts by solving the problems. This helps me a lot in understanding every chapter step-by-step at my own pace."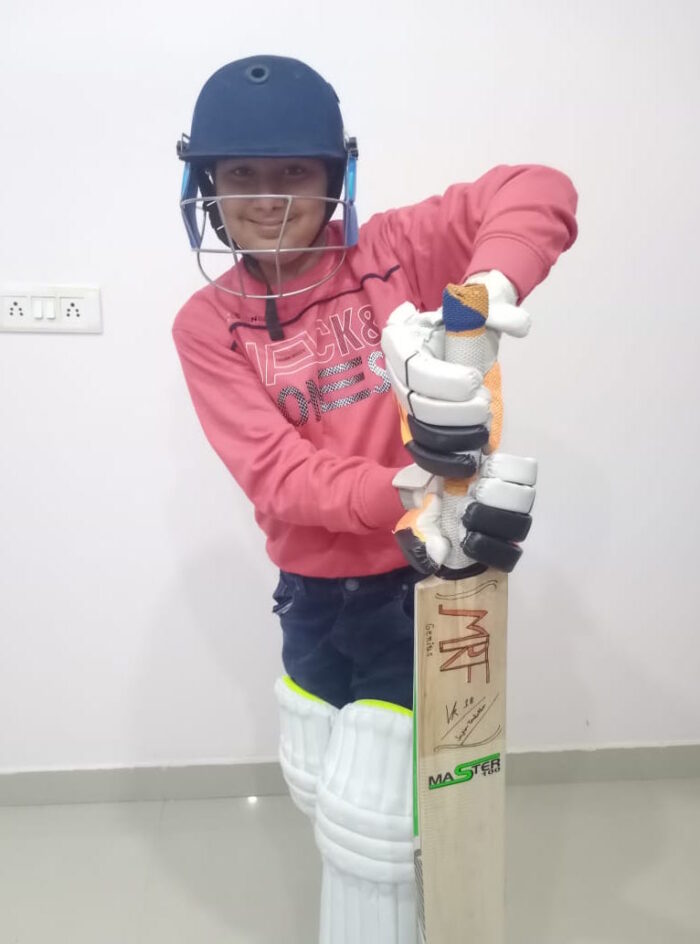 When Parth is not studying or writing codes for amazing apps, he loves to play and watch cricket. Bursting with excitement, he shares a secret, "I was so happy when BYJU'S became the official sponsor for the Indian cricket team. I feel so proud that I am a BYJU'S student when I see the BYJU'S logo on Virat Kohli's jersey!"
Success often follows students like Parth who back up their dreams with hard work and determination. With a zealous approach to life at such an early age, we are sure that Parth's future is bright indeed!
Team Storyweavers wishes Parth the very best for his future endeavours.