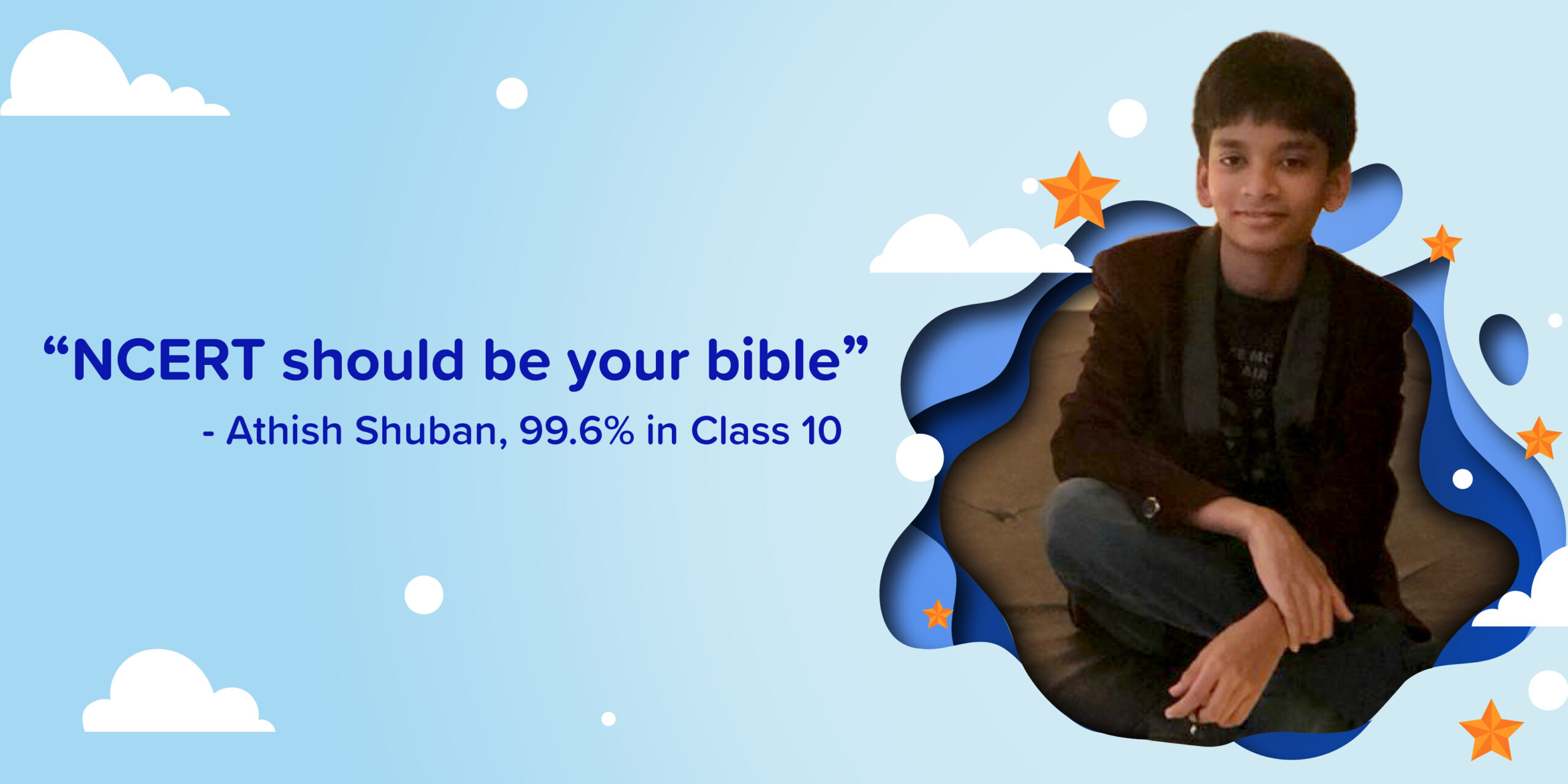 When 16-year-old Athish Shubhan from Bengaluru isn't engrossed in his BYJU'S classes, he can be found in the kitchen whipping up a delicious South Indian meal or even baking a lip-smacking chocolate cake. That's quite uncommon for a child his age, right? Not for this all-rounder though. Athish scored a whopping 99.60 percent in his Class 10 boards this year and he shares how he made it possible without giving up on his hobbies.
Hobbies are important to be nurtured
"I did not study the entire time. It is extremely important to nurture your hobbies as well. I have always had a passion for cooking. I cook for my family and bake too. I watched videos on YouTube and got interested in it. My parents bought an oven for me too, after they observed my knack for baking. Watching my mother and grandmother cook over the years got me really intrigued and so I wanted to try my hand at it. I am also learning Carnatic music and I love reading books," shares Athish.
Athish recalls that he was made aware about the importance of board exams since Class 8 and was told that he will have to dedicate maximum possible hours a day in order to score good marks. "I began studying Class 10 basics in 8th and 9th standard itself. I wasn't really scared of the exams as much. Online classes were something I had experience with when I took BYJU's classes. I knew the feel of online learning but I was missing school most of the time. I thought the situation would eventually get better and we would go to school. Until the exams were finally cancelled, I was still hopeful. It made me a bit sad that I had prepared so much for the physical exam and I couldn't take that," he adds.
Practice, practice and a lot more of it
Speaking about his everyday routine on how to prepare for board exams, Athish explains, "I didn't have a fixed routine. Our online classes began in April and sometimes we even had back-to-back classes at one point. It was quite haphazard and I couldn't plan my day properly as it wasn't under my control entirely. I used to get up in the morning, have some time for self-study at the beginning of the day and then get started with my school classes. After that I ate my lunch and in the evening I used to look at videos on BYJU's or look at reference material to solve practice questions. I took some time off in the evening and then attended online classes at BYJU'S. Then, I did my last revision at night, finished whatever I planned to complete in a day and went to sleep."
Athish's favourite subjects include Science and Mathematics. Maybe because the 16-year-old loves solving complex problems. And BYJU'S has been there to help him with that. "I was doing my second round of revisions in September when I started taking BYJU'S classes. Initially, I used to brush up my knowledge of basic concepts. With the help of  live mentor support, my doubts were being solved quickly. Also, the practice questions are great since they often include previous year board questions and other exam papers, which becomes an advantage. Live interaction with teachers is what I love the most," he shares.
Cracking the tough nut with BYJU'S
BYJU'S helped Athish master subjects like Biology and Mathematics. "In Class 10 Biology you have various concepts like life processes, which require a lot of explanation and you have a lot to learn under those topics. But when you watch BYJU's videos you are shown everything  in 3D. Once you watch the videos, they get ingrained in your mind. When I write the answers at the exam hall, it feels like the videos are playing in front of me, helping me to remember clearly. They are very attractive and help us retain more information than only reading from books. Tricks and tips given in the Maths classes are extremely helpful too," he tells us.
Athish is also preparing for the JEE exams with BYJU'S classes and wishes to get into The Indian Institute of Science after completing school.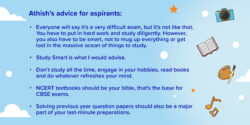 Enjoyed reading this? Check out more of our student stories here: Meet the 15-year-old poised to take the automobile design industry by storm
Here's How BYJU'S And A Strict Timetable Helped Saumya Score 99.7% In Her 10th Boards