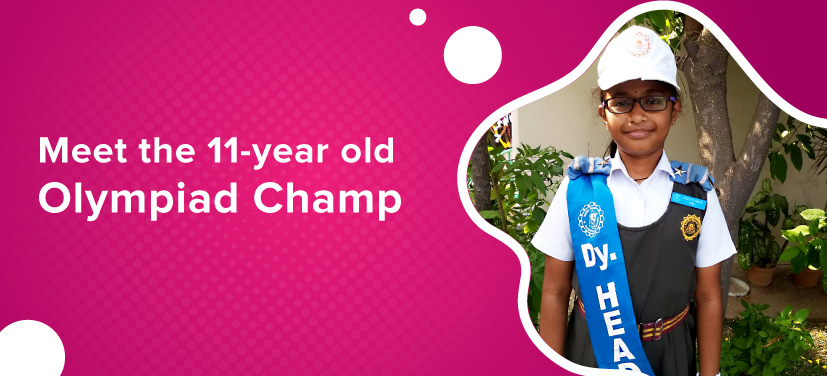 "Wherever there is a number, there is beauty." – Proclus
"Pure mathematics is, in its way, the poetry of logical ideas." – Albert Einstein
These are quotes by two of the world's most famous philosophers, who were known for their love and passion for numbers and Mathematics. A similar attachment to the subject can be seen in 11-year-old Alekhya Kotha, whose love for Maths is unparalleled. A shy girl from Hyderabad, Alekhya was ranked 15th in the International Mathematics Olympiad and also holds the National Rank 2 in the Mathematical Genius Award exam. Her achievement is a true testimony of her dedication and her never-ending love for learning.
Love For Olympiads
Alekhya loves Olympiads! And it's not just Maths. She participates in Science,  and English Olympiads too, which are held both at the national as well as international level. Olympiads may sound like a daunting and terrifying task for a lot of kids. But for Alekhya it's a great way to instil confidence in students. Olympiads are not just about winning or having a desire to prove your worth. Instead, they act as a great way to inculcate critical and deep thinking.
We asked her how she prepares for an Olympiad exam. Here is what this young girl had to say, "My father helps me out a lot in my Maths Olympiad preparations. He is someone who really pushes me and inspires me to learn concepts rather than just mugging up things. So, I try to solve every problem in as many ways as possible. "
"For English olympiads, I completely rely on BYJU'S – The Learning App. BYJU'S helps me learn many things like nouns, pronouns, adjectives, synonyms and antonyms. It's very interesting to study English with BYJU'S. There is an animated cat in the app that teaches me how to pronounce words, which is a lot of fun!"
Girl with a mission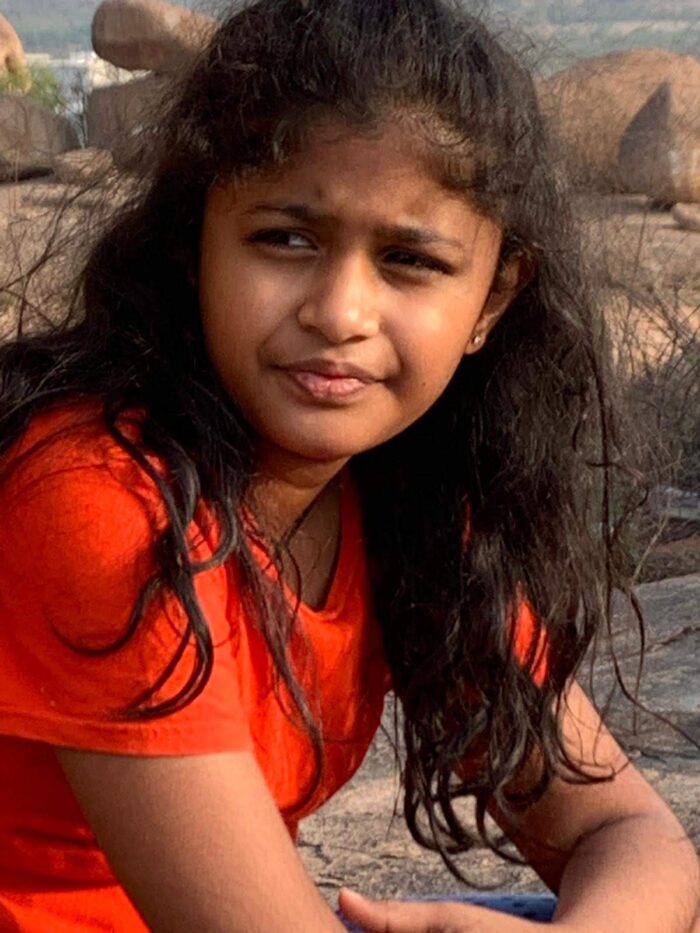 When we asked Alekhya about what she wants to do when she grows up, she instantly replied with a confident voice,"I want to become a doctor in future. I want to set up my own hospital where I can treat the poor people for free. By becoming a doctor, I can alleviate  the pain and suffering of others by giving them medical treatment and healthcare. And I love kids, so if i become a doctor, I can tend to more children," adds Alekhya with a smile on her face.
"BYJU'S ignited the fascination for the human body in me! The animations and visuals really help me to visualise and understand each topic in depth. For instance, if I am studying how a human ear functions, then BYJU'S will show me all the parts of the human ear through animations and visually explain how sound travels through it. It is so fascinating to learn in that manner!" explains Alekhya.
Daddy proud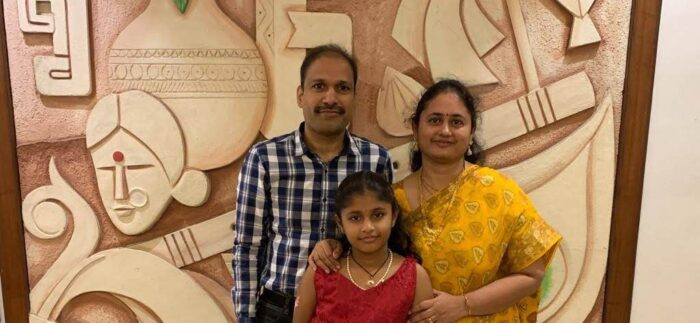 Most parents would agree that it's a challenging task at times to make their little ones study. But Alekhya's father, Kalyana Kotha, found an easy solution with BYJU'S – The Learning App. The app provided a perfect platform for his curious daughter to visualise and learn, which makes her study even more!
"I was myself a teacher once. And the one thing that I have noticed is that people these days don't have an attention span of more than 15-20 minutes. And what I find very interesting about BYJU'S is that all concepts are explained in 5/6-minutes long videos. This method of teaching, where students can visualise what they are learning and where each concept is described in a crisp and short manner, really helps students to retain whatever they learn," says Alekhya's father,  as he explains the benefits of tech-enabled learning. 
He explained to us a bit more through a personal experience. "I was a teacher in an engineering college. And though I used to teach and explain concepts very clearly, I would take extended lectures for even four hours, but somehow not everyone was able to grasp it. I used to wonder why that is happening. Later when I joined an IT company and we had to sit through long sessions, I realised that these long lectures are really painful. When I saw the BYJU'S app I could co-relate all this. BYJU'S 5-6 minutes videos, where concepts are induced right away, are more helpful in learning than an hour long class."
Expressing his gratitude, Alekhya's father says, "We are very thankful to BYJU'S App for imparting education that truly encourages learning. I always believe that marks are not that important. It's what a child learns and the curiosity that learning can create that is most important. And BYJU'S is doing exactly that"
Team BYJU's is super proud of Alekhya and wishes her all the best for her future.