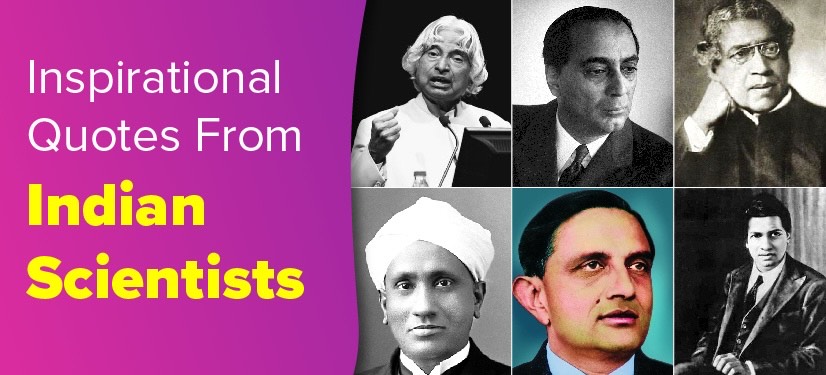 As students, we sometimes lack motivation to study. And in that situation, all that we need is  some inspiration to carry on, right?  
In India, our role models are usually cricketers and movie stars. They no doubt have achieved extraordinary things through hard-work and determination. And often, we find great inspiration from quotes by these individuals. 
However, we can all agree that the true unsung heroes of our country have been our scientists. Their contribution towards nation-building is immense. Whether it's launching 104 satellites in a single day, or making a new path-breaking scientific discovery after years of laborious research, scientists also strive towards success with hard work and determination.
Scientists are an interesting breed of people. They are creative, adventurous, critical and inspirational. Every scientist, be it the one looking at atoms or those observing  large galaxies, has something to offer to every individual. Their words urge us to enjoy the simpler things in life.
Therefore, in this article we bring you the most enlightening quotes from some of the best Indian scientists the world has ever seen. 
Homi J Bhabha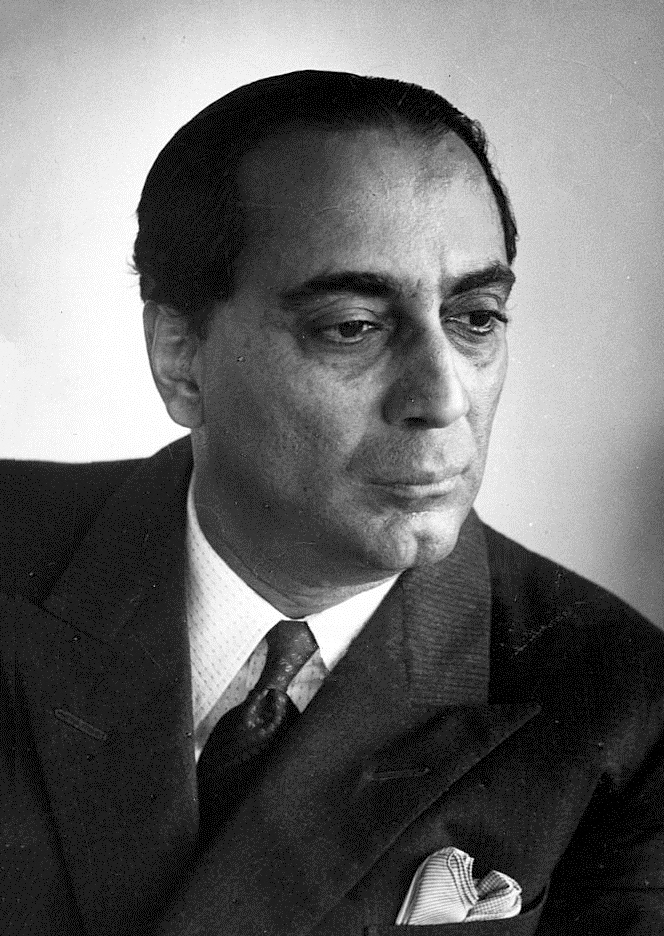 Regarded as the Father of the Indian Nuclear Programme, Homi Jehangir Bhabha was an Indian nuclear physicist who was instrumental in bringing India to the fore as a nuclear developed state. He was also the founding director of Tata Institute of Fundamental Research and the Bhabha Atomic Research Centre.
Quote: "My success will not depend on what A or B thinks of me. My success will be what I make of my work."
CV Raman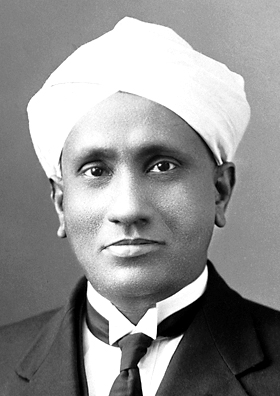 Chandrasekhara Venkata Raman was a renowned physicist who won the Nobel Prize for his contribution in understanding the quantum nature of light. The phenomenon of scattering of light when it passes through a transparent medium was discovered by this eminent scientist and it was thus named 'Raman Effect'.
His discovery made him not only the nation's but even the first Asian Nobel-laureate. The day on which CV Raman made this discovery is observed as National Science Day in the country.
Quote: "Success can come to you by courageous devotion to the task lying in front of you."
Srinivasa Ramanujan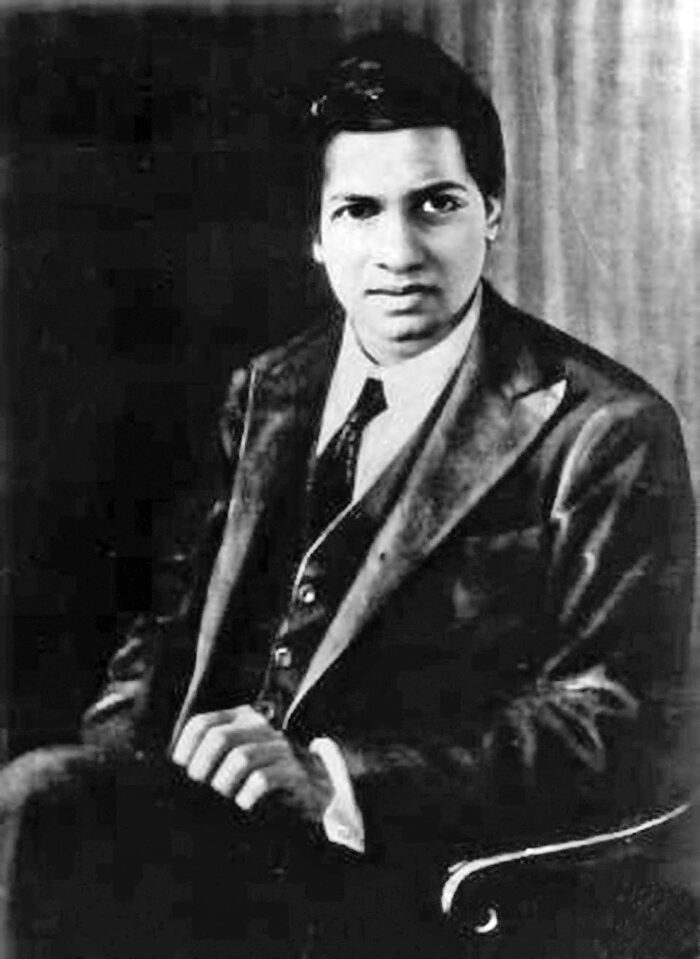 Srinivasa Ramanujan was a great mathematician. A prodigy in mathematics, Srinivasa had no formal education in pure mathematics. Even without formal education, he made significant contributions to the field of infinite series, number theories, analysis and fractions. 
He even provided solutions to mathematical problems that were deemed to be unsolvable by other geniuses. In his short life, Ramanujam made a ground-breaking contribution in the field of mathematics. A peer-reviewed scientific journal 'The Ramanujan Journal' was established to publish all his mathematical work. 
Quote: "An equation means nothing to me unless it expresses a thought of God."
APJ Abdul Kalam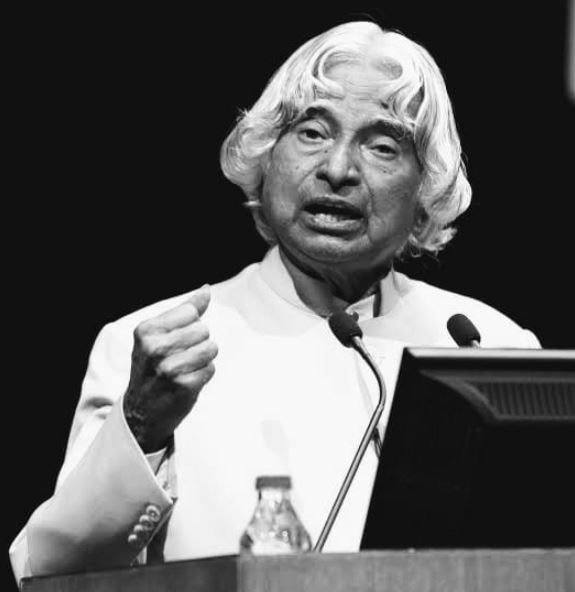 Dr APJ Abdul Kalam was an Indian scientist who played a key role in developing India's missile and nuclear weapons programs. Much loved and widely respected by his peers and students, he also served as the president of India from 2002 to 2007.
Quote: "A dream is not that which you see while sleeping, it is something that does not let you sleep."
Vikram Sarabhai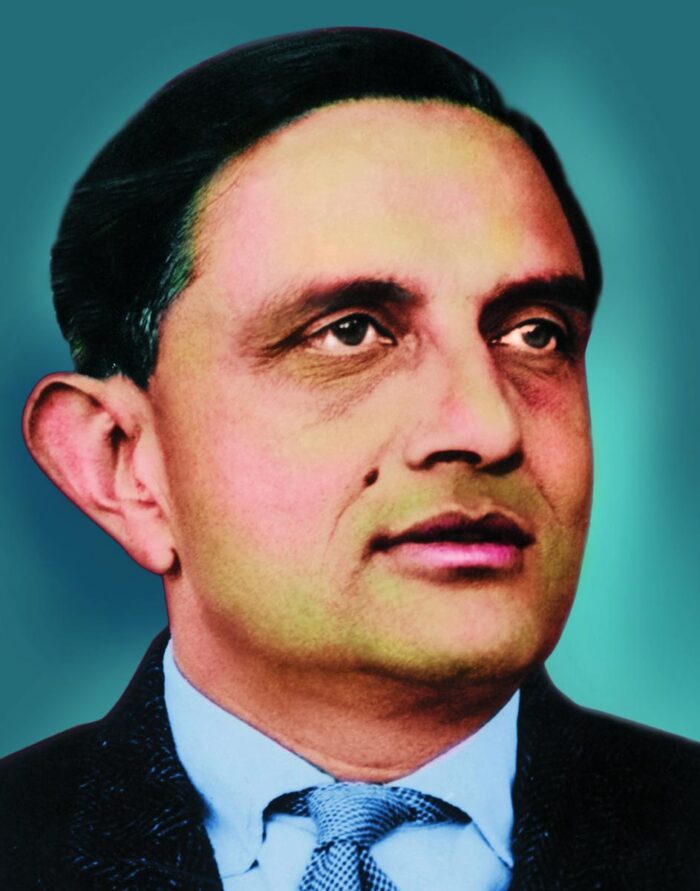 An Indian scientist and innovator, Vikram Sarabhai is widely regarded as the father of India's space programme. He was also instrumental in setting up the prestigious Indian Institute of Management Ahmedabad (IIM-A), in addition to other institutes.
Quote: "He who can listen to the music in the midst of noise can achieve great things."
JC Bose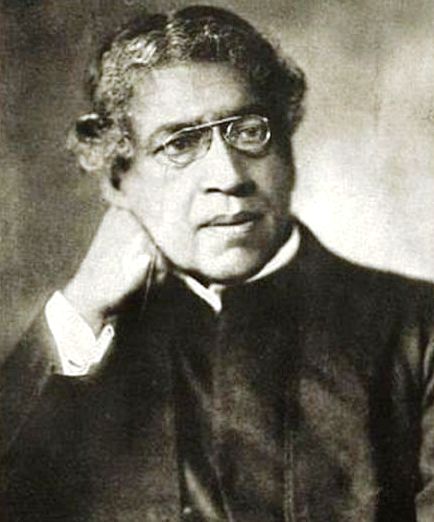 Sir Jagadish Chandra Bose was a genius with many talents. He was a physicist, biologist, biophysicist, botanist, archaeologist, as well as a science fiction writer. He is known for his contributions towards plant science, and for the research in radio and microwave optics.
Quote: "If there has been any success in my life, that was built on the unshakable foundation of failure…"
We hope that after reading them you are energised and ready to create and learn. If there is any quote that you really liked, you should write it on a drawing sheet and stick it in your room or where you study. In this way, you will always have a great quote to motivate or inspire you. 
Share with us in the comment section a quote from a famous person that you really like and that motivates you. 
Love reading about scientists? Here is a post on
Famous scientists born in December
Famous scientists born in January