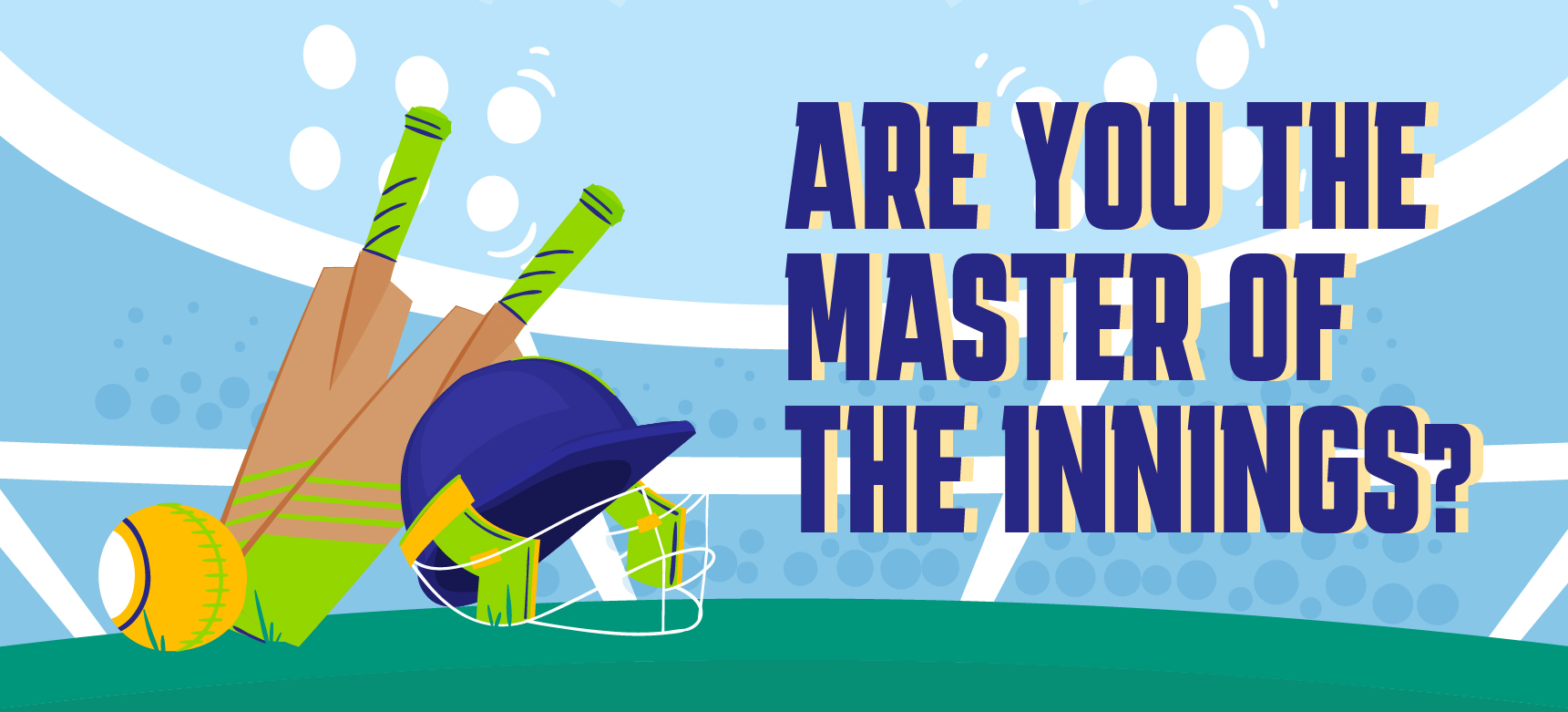 As we gear up for the Cricket World Cup 2023 (WC23)  finals, fans around the globe are eagerly awaiting this grand event, where teams from different nations will compete for glory on the pitch. 
In the countdown to the World Cup, we invite you to test your cricket knowledge and get into the spirit of the game with our ODI World Cup Cricket 2023 quiz. Grab your cricket gear and join us as we explore some exciting questions about the tournament.
Also Read: Diwali 2023 | 10 green ideas for brighter and eco-friendly celebrations
1. Who is the host country for the ICC Cricket ODI World Cup 2023?
a) India
b) England
c) Australia
d) South Africa
2. Which team won the previous ICC Cricket World Cup in 2019?
a) India
b) England
c) Australia
d) New Zealand
3. During the match against South Africa at Eden Gardens, which Shah Rukh Khan (SRK) song did Virat Kohli dance to?
a) Chaleya 
b) Ramaiya vastavaiya 
c) Jhoome jo pathan 
d) Besharam rang 
4. How many teams are participating in the ICC Cricket World Cup 2023?
a) 10
b) 12
c) 8
d) 6
5. The finals of the 2023 Cricket World Cup will be held in which stadium?
a) Narendra Modi Stadium
b) Eden Garden 
c) Chinnaswamy Stadium 
d) Wankhede Stadium 
6. How many centuries does Virat Kohli need to surpass Sachin Tendulkar's record for the most ODI hundreds of all time?
a) One
b) Two
c) Three
d) Four
7. Who won the "Player of the Match" award in the opening game of the World Cup?
a) Babar Azam
b) Aaron Finch
c) Rohit Sharma
d) Kane Williamson
8. Which player hit the most sixes in a single match during the Cricket World Cup 2023?
a) Ben Stokes
b) Glenn Maxwell
c) Chris Gayle
d) Fakhar Zaman
9. Which player made Cricket World Cup history by notching up their 50th ODI century? 
a) Sachin Tendulkar
b) Ricky Ponting
c) Virat Kohli
d) AB de Villiers
10. Shami became the fastest bowler to claim how many wickets in the history of the ODI World Cup? 
a) 20
b) 40
c) 50
d)10 
Also Read: Unlocking success: 10 key habits of project managers | International Project Management Day
Thanks for joining our Cricket ODI World Cup quiz! We hope you enjoyed the journey. From breathtaking moments to unforgettable performances, this World Cup had it all. Now, it's your turn to share your answers in the comments. May your cricket wisdom score a century!
Like what you read? Head to Life at BYJU'S to learn more about our work, people, and the stories that make us unique. To explore job opportunities, check out Careers at BYJU'S.