7 April 2022, saw the launch of InspiHER, a community for the women at BYJU'S, where women  could learn, share, inspire, and motivate each other. The past year, InspiHER saw the women at BYJU'S  come forward, celebrate and be a part of all the experiences specially curated for them. From workshops, panel discussions, leader talks, workout sessions and more – InspiHER has bundled together unique offerings to suit the palette of women at BYJU'S and aim to continue the same as this community steps into its second year. 
Check out what the members of InspiHER have to say about the community, and more:

Mrunal Moghe,  Senior Academic Specialist, Electives
"Every woman's success should be an inspiration to another. We're the strongest when we cheer each other on ."- Serena Williams 
From female leaders like Malala Yousafzai to Sushmita Sen from Dr Anandi Bai Joshi to Maya Angelou, all of them have inspired us to believe in female power. Gone are the days when the world accused us of pulling each other down. We are indeed proving everyone wrong! Be it your mom-in-law or your female manager, the woman is indeed supporting and helping her own tribe move forward. 
At times all you need is a solid dose of girl power and to be reminded of what you are capable of! And that's why I feel that women's communities are important. They remind us that we are fierce, powerful, intelligent, beautiful, strong, and equal.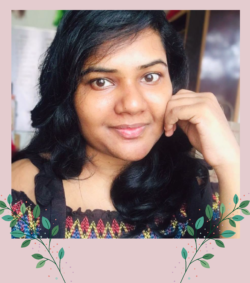 Evanjelene Swathy, Academic Specialist- Student Experience
I have had the privilege of working with and getting to know some amazing women in our community. I am constantly impressed by the dedication and hard work that these women put into their jobs, as well as their willingness to support and uplift one another. One of the things that stands out to me about the women at BYJU'S is their commitment to excellence, their passion for education, and the drive to make a difference in their students' lives. It has been a truly empowering experience reinventing myself, and I am proud to be a part of the InspiHER community.  I am looking forward to see what we can achieve together in the future.
Read more: The InspiHER Community Is Here To Motivate You Towards A Brighter & Better 2023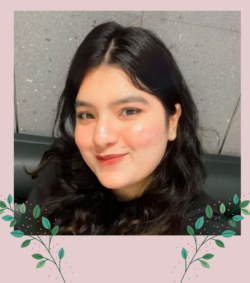 Shoaiba Khan, Business Development Manager – Sales
I am the first female manager in the UP Region of BYJU'S. Before me, there were no female employees in Sales in UP. I'm so proud that I relocated here, because after me I've seen many female employees joining UP Region.
A community like InspiHER shows our capability to everyone out there, and maybe this is the reason that I've always felt motivated and valued. In fact, my co-workers at BYJU'S always encouraged me, and use my tale as an inspiration for many. I feel proud and humble at the same time.
Communities like InspiHER provide us with success stories of women that clearly highlight the  need for more female role models who can show young girls what they can achieve if they work hard. Women have so much power when we use it right!
Also, women have a unique perspective on life, and I think it's important to listen to them and share them, just the way  InspiHER does. I am grateful to be a part of this community and look forward to seeing it grow and thrive in the years to come.
More and more love to the InspiHER Community.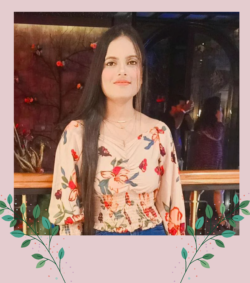 Kumkum Singh, Senior Business Development Associate
Women communities at BYJU'S are instrumental in encouraging women to be their best selves and realizing that we are stronger when we come together. Empowered women can bring about positive change in the world.
Also, I think it's very important to have constant support from an encouraging bunch of women, who always have your back.
Sampada D, Academic Specialist- Student Experience
When we search for what exactly is a community, the answer we get is 'the condition of sharing or having certain attitudes and interests in common.' InspiHER is exactly that; it encourages women to do more, achieve more, and help others more. This kind of community helps women to be more vulnerable since vulnerability allows them to be themselves and fosters trust and closeness. 
The one thing I always stress on, is empathy, because it is the thread that holds us together. It is a translation of information into action. InspiHER is led by women, for women to empathize, encourage, and as the name itself suggests, inspire women.
Read more: Read These Beautiful Female Friendship Stories From The InspiHER Community
Debarchana Sarkar, Academic Specialist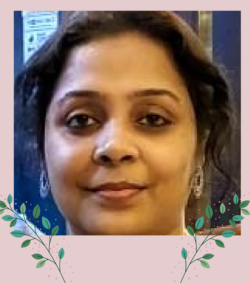 Michelle Obama once said, "There's power in allowing yourself to be known and heard, in owning your unique story, in using your authentic voice." InspiHER gave me the platform to narrate my story, so that it can r
each a group of sensitive and educated people.
When I started following InspiHER, I felt it was a comfort zone for every woman, where we could not only share our achievements, struggles or maybe sacrifices, but also create immense awareness about women's power and abilities. 
Just like a friend, it takes care of our health, emotional well-being, and also creates awareness about feminine hygiene. A community for women that supports you at your darkest hour, which keeps your hopes high when you are struggling to move ahead, and celebrates your success with you. Actually it's more than a community or a platform; for me it's a journey of self-awareness and realizations. Every story or article that has been shared in the last year has inspired me to become a better and stronger human being.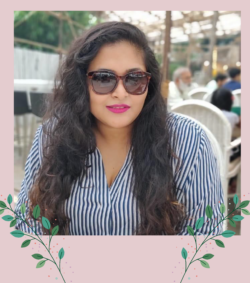 Mayuri Majumdar, AGM, Marketing Comms
We are stronger together. This is what I increasingly feel for my tribe of talented and passionate women at BYJU'S. Our collective experiences, professional and personal, have moulded us to tackle every challenge with an indomitable spirit. I couldn't be more thankful for this wonderful community that has taught me to choose empathy whenever in doubt. My talented team and amazing colleagues inspire me every single day with their creativity, kindness, and dedication. Together, we truly are strong'her'!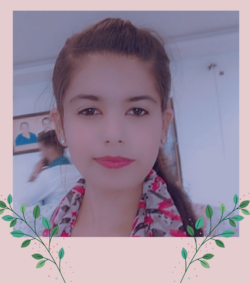 Garima Kapoor, Business development Associate , Inside Sales , Noida
I want to congratulate the InspiHER community on their first anniversary. It was great to be a part of their blogs. InspiHER  is a great platform where we can share our thoughts, poems, stories, etc. to inspire other women. Sometimes, all you need is a gentle motivating push; it could be a kind word from someone, or just to be able to share their experience. This is what InspiHER is doing right now.  Looking forward to being a part of  the amazing blogs where I can share my thoughts with everyone.
Well, now that you have heard about the community from the Women @BYJU'S, stay tuned for many more years of inspiring and getting inspired. Let's get stronger together.
Like this story? Head to Life at BYJU'S to learn more about our work, people, and the stories that make us unique. To explore job opportunities, check out Careers at BYJU'S.