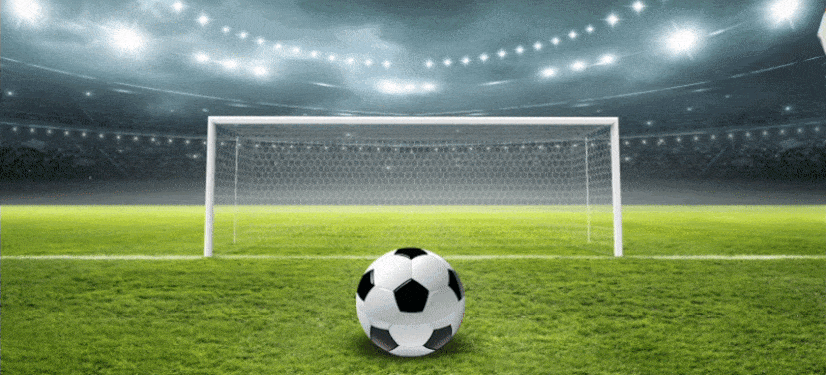 Sports is perhaps one of life's greatest teachers. There is a lesson to learn at every step while developing one's skills at a sport. Chief among them being determination and dedication. And this is probably truest for football — where players need to be alert and active continuously for at least 90 minutes as the game can turn in a matter of seconds.
Developing such alertness and stamina also requires great discipline, among several other qualities; qualities that become permanent habits and act as inspiration for others. 
With the FIFA World Cup around the corner, we thought of highlighting some teachings from football that can be applied to the workplace. Two BYJUites, who are passionate about football and play regularly, break down some of the most important lessons that one can learn from the most popular sport in the world.   
Also Read: From fresh graduate to full-time BYJUite: Umang Singh is driving change and creating a real impact
Lesson 1: Working with a team
Football is a team game and every player in the playing 11 has a role to fulfil in order to reach the end goal — winning. "The forwards won't be effective no matter how skilled they are if the midfielders don't pass them the ball at the right time. That's the essence of a team game like football," says Shikhar Sharma. 
"Being a Senior Technical Product Manager, I'm responsible for delivering within the given deadline, which would be impossible without my team. Teamwork is perhaps one of the biggest lessons that I have learnt from the sport," he adds.  
"Even though it's a team game, football can also develop ownership and leadership skills in every individual," says Jamsheer A. "Be it a defender or the goalkeeper, during the match, it's the decisions they make that ultimately lead to the final result," adds the Lead Business Analyst. 
"Similarly, in an organisation, even if you're not the senior-most person in a team, you have the opportunity to build leadership and ownership qualities within yourself and contribute towards the end goal," says Jamsheer. 
Also Read: Inclusivity, self-expression, and becoming their own best version: BYJUites celebrate International Men's Day
Lesson 2: Focusing on goals
Every player in the team is driven by a common goal and similarly everyone working in a team must also share that common drive for success. "On an organisational level, a common goal unites the team to perform to their potential and achieve it. Besides, setting personal goals can also prepare a person for success," explains Shikhar. 
"Playing football from the age of 11 has taught me how to stay focused and disciplined about my goals in work and life," he adds. 
Lesson 3: Learning from failures
Perhaps one of the biggest lessons from any sport, including football, is the ability to deal with failure. Every day is not the same and there are days when things just don't work out the way they're planned. 
"Great players learn from their mistakes and failures and try to not repeat them again. Similarly, any failure at work is also a lesson in what not to do or how to do something better. It's essential to learn and assess failure, as sometimes taking a step back can lead to a larger jump," says Shikhar.
Lesson 4: Enabling quick decision-making 
Ask any football player and the one skill they'll always have is great reflexes and the ability to make split-second decisions. "Decision-making and thinking critically is an essential part of my daily role, where I enhance the systems and develop solutions. The ability to think on my feet and come up with quick solutions is something I attribute to football, which I have been playing since my school days," says Jamsheer. 
Also Read: Children's Day | BYJUites on life lessons you can learn from kids
The world's favourite and most-watched sport has lessons for everyone, in life and the workplace. With the FIFA World Cup around the corner, it's time to brush up on some of these lessons while witnessing some of our favourite stars create magic on the field. 
Have you learnt anything significant from football and want to share with us? Please leave us a comment!
Like what you read? Head to Life at BYJU'S to learn more about our work, people, and the stories that make us unique. To explore job opportunities, check out Careers at BYJU'S.