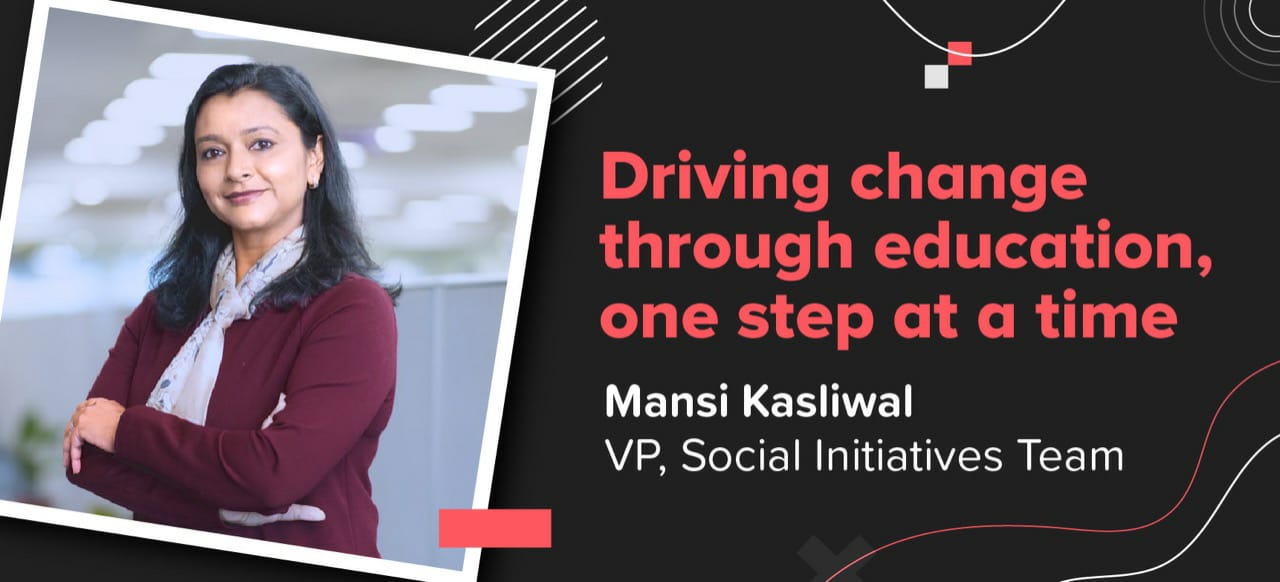 An architect by qualification – with an entrepreneurial background, founding and running her own social impact venture for eight years – Mansi Kasliwal dons many hats. But it is her passion to make a difference in the social sector that has defined her path as a leader and a vocal champion for education. 
Says the Vice President of Social Initiatives at BYJU'S, "My vision is to completely dilute all boundaries. Make sure that every child has access to the best learning resources and the finest of India's teachers. As educators, we are really in a position to make this happen: ensure that every child receives quality education, regardless of gender or geography. And impact parents and teachers too, who are very important stakeholders in this entire learning ecosystem." 
Mansi strongly believes that education is a catalyst for change. And with this idea firmly planted, she has built the BYJU'S Social Initiative department from the ground up; spearheading activities and programmes that bridge the gap between high-quality education and marginalised communities. 
In a candid conversation, hear from Mansi Kasliwal, VP – Social Initiatives, as she details her entrepreneurial journey, approach to leadership, how she is driving social change and her vision ahead at BYJU'S. 
Let's start at the very beginning. You have laid the foundation for the Social Initiatives Team at BYJU'S? What led you to this chapter of your journey?
Mansi Kasliwal: The idea for UpSkill – my social impact venture, launched in 2012 –  was to help underprivileged youth, provide them with vocational training and make them employable. In doing this, leveraging technology for education, being able to work at scale, teaching people and maintaining a standard quality of education had become my prime focus.
As I continued to build and scale this venture, it led me to think, 'what more could I do?' That is when I had a conversation with the leaders of BYJU'S. We discussed what we could do at the grassroots level for students from underserved backgrounds. Having worked in the rural development sector, I had a fair understanding of their needs and challenges. I was certain that with the help of skill training programmes and early learning programmes for children, we could help bridge the gap between quality education and children from underprivileged communities. 
Also Read: On a Mission to Inspire: BYJU'S Social Initiatives Team Leading Change Through Volunteering
As someone who has built this department, could you give us a glimpse of the responsibilities that you are shouldering? 
MK: Apart from our vision to ensure that every child gets an opportunity to learn, my responsibilities include social developmental work and environmental, social, and governance (ESG) related initiatives.
 From recycling to energy conservation, plantation drives and paper waste management, our main focus is to educate, inform and build a sustainable business model to create a large-scale impact. 
When it comes to uplifting children across every nook and corner of India, we make sure tech-driven learning experiences and educational tools are made accessible to children, even in the remotest parts of India. The social equity of the brand in terms of what we (BYJU'S) as an organisation are bringing to the table to impact education is also a huge part of my focus. 
Apart from this, as the Social Initiatives wing, I oversee several employee engagement and volunteering programmes. The ultimate goal is to elevate our brand to a position where we can impact and take active steps toward achieving the sustainable development goals set by the United Nations. 
You have spearheaded some major initiatives as part of the Social Initiatives Team at BYJU'S, could you walk us through some of them?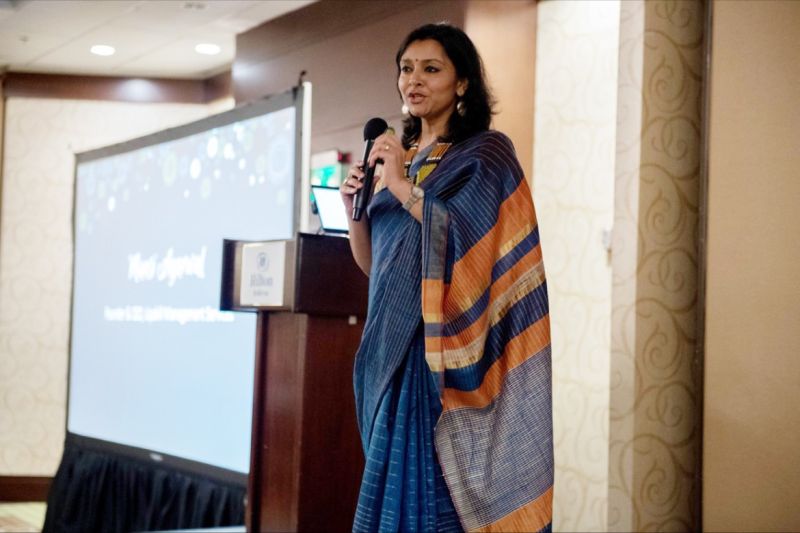 MK: One of the biggest endeavours we have undertaken is the Education For All (EFA) initiative. Launched in 2020, the mission behind EFA is to empower 10 million students from remote and underserved districts of India, with access to quality digital education by 2025. So far we have partnered up with over 110 NGOs and are spreading our wings in 26 states and 167 districts. 
BYJU'S EFA, which has empowered 3.4 million children since its inception, is focused on making the ecosystem of digital learning accessible to children from underprivileged backgrounds. 
Under EFA, we are running several smaller programmes as well. One of them involves digitising government libraries across various states and providing students with access to exam prep material for bank exams and UPSC exams.
Another key initiative that we have undertaken, in partnership with the NITI Aayog, is a scholarship programme, wherein we will provide free education in 112 aspirational districts in India. 
We are also in the process of launching STEM learning programmes, designed specifically for the girl child to empower and encourage them in this field. Simultaneously, we are working with several state governments to run digitisation programmes in schools. The idea behind all these programmes is to bridge the learning gap that has widened due to the Covid-19 pandemic. 
Also Read: How BYJUites Planted the Seeds for a Better Future
Take us back in time. What inspired you to venture into the social sector?
MK: I grew up in a family full of doctors and people who were involved in meaningful social work. Be it organising medical camps or undertaking activities for empowering the rural women of India, I have always been surrounded by kindness and inspiring people. All of these early childhood memories instilled in me this eagerness and desire to really help the underprivileged segment of society. 
Apart from my family's involvement in social work, as an architect, I've had the opportunity to work in the construction industry. It was early in my career when I witnessed the exploitation of the marginalized community, specifically labourers.
At the construction sites, I saw how the children of the labourers were not looked after and did not have an opportunity to go to school as their parents couldn't afford it. From these early experiences, I learnt about migratory labour, which kept the problem very relevant to me as I encountered people who come from underserved backgrounds and saw the apathy that they would face.
These encounters have shaped me as a person and motivated me to help people with limited means or knowledge, especially the non-organized workforce, and make them more aware of their rights.
What are some of your biggest takeaways from your entrepreneurial journey?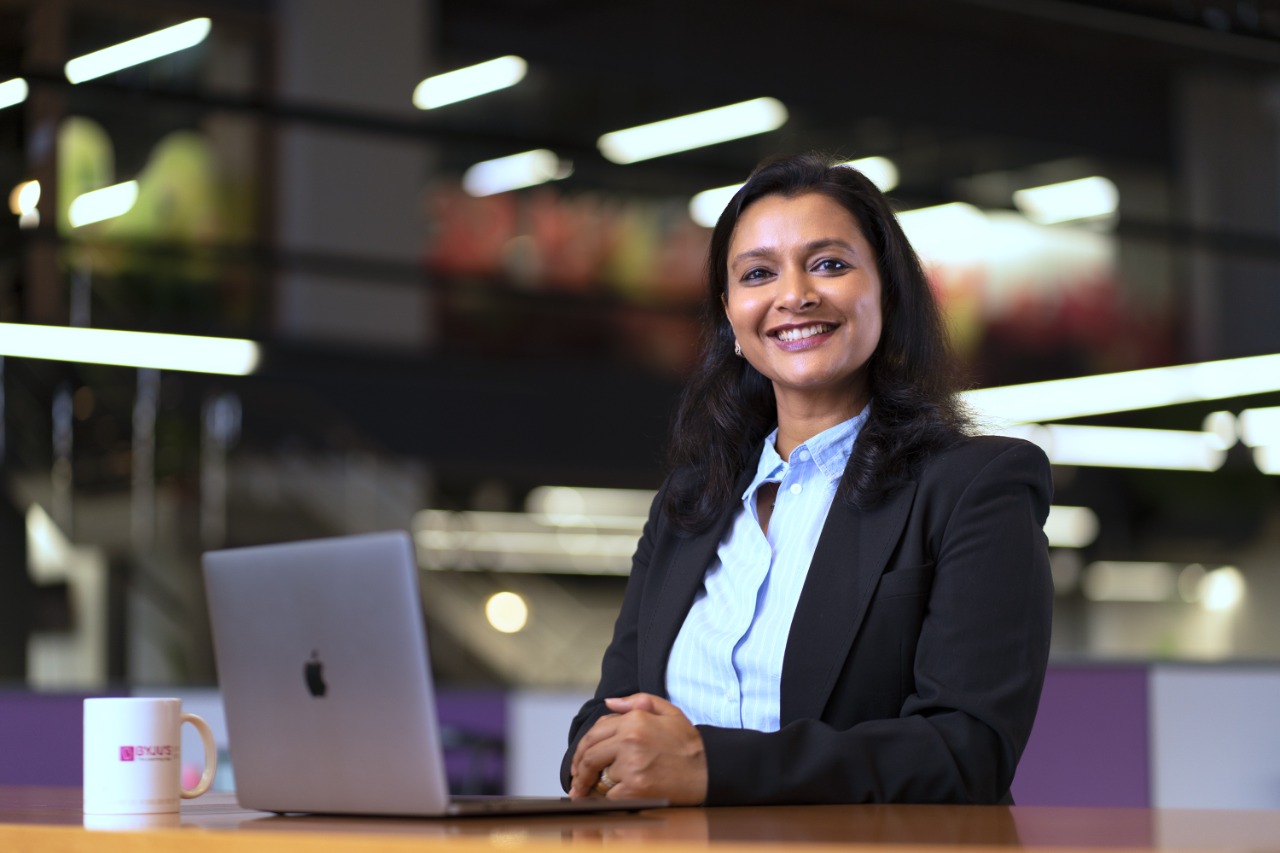 MK: The biggest lesson is that the early core team is critical to the success of any endeavour. You need to have people who believe in your idea and your vision and are willing to drive their energies towards it.
Also remember, there are more downhill experiences than uphill experiences in life. All you need is that one win to negate the downhill experiences. So keep reminding yourself to celebrate your small wins.
Another important factor is time management. My entrepreneurial journey, incidentally, began almost around the same time my daughter was born. So I had to be prudent about time management and learn how to build my responsibilities around my workday. It definitely was a balancing act, but it taught me a lot along the way. 
Has your approach to leadership and team management evolved with these experiences?
MK: As a leader, I believe there are two things to help my team grow in the organisation. The first is to help them transform their own working experiences and the second is to declutter work for the team, so they are able to do their job well.
I believe in transformative leadership, where you lead by example and empower the entire team to do their best. My responsibility is to ensure that the team grows with the organisation by instilling a strong sense of ownership and workplace autonomy. I make sure that I create enough opportunities for the team to realise their true potential. 
Secondly, as a leader at BYJUS, my job is to give my team members clarity on the work that takes place. We are a fast-growing organisation, so there is a constant need to channelise the workflow and direct the team so that they can deliver results. 
What is your vision for the Social Initiatives team at BYJU'S? 
MK: To ensure that every child receives quality education, regardless of gender or geography. We want to impact not just children, but also parents and teachers who are very important stakeholders in the entire learning ecosystem. BYJU'S, for me, is in this unique position to really enable the future of learning for the country, whether it is from students', parents' or teachers' perspectives.
Our goal is to completely do away with all boundaries. Make sure that every child has access to the best learning resources and the finest of India's teachers. As educators, we are in a position to make this happen. 
Sustainability and education – how are these two interconnected? How is BYJU'S, as a brand, leveraging these two to create an impact?
MK: What exactly is sustainability? Long-term sustainability is something that helps us live longer. As an organisation, anything that is designed and created such that it lasts the test of time and constantly creates a positive impact on the ground, is sustainable. 
As educators, we also have the responsibility to help the younger generation of students understand the importance of sustainability. We now live in this society of quick gratification. Our responsibility is to inspire the younger generation to look at sustainability as a key element for their preservation and growth. 
That's why our employee engagement activities – like the plantation drive, paper waste reduction drive and recycling measures – are curated to set the right examples. It's important to lead by example; so that our largest stakeholder, which is our students, can look up to us!
Lastly, what's that one thing you wish you could go back and tell your younger self? 
MK: I think I would tell my younger self to experiment more and be fearless. Take risks as and when needed, and live life to the fullest. 
Like what you read? Head to Life at BYJU'S to learn more about our work, people, and the stories that make us unique. To explore job opportunities, check out Careers at BYJU'S.