We served last month with some extra special sauce for our dear BYJUites! While we try to make every month special for our dear BYJUites, May turned out to be a notch above, because we were celebrating mothers and children. The month was filled with activities for moms on the occasion of Mother's Day, along with a week full of activities planned for our lil BYJUites. 
Read on to know more about all that we did in the month of May.
A special event for the mothers at BYJU'S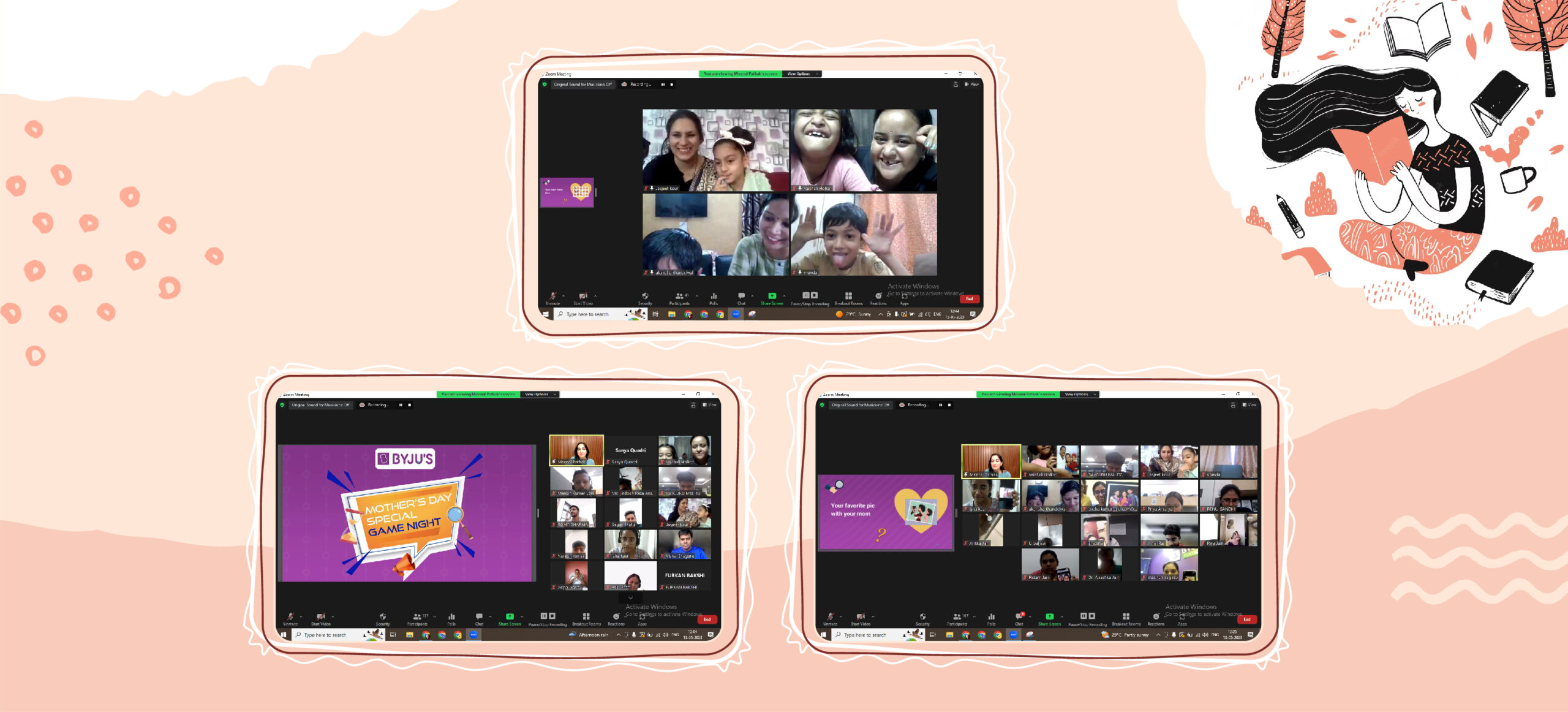 This Mother's Day, BYJUites celebrated moms and their unconditional love. Mother-child pairs joined in and actively participated with great enthusiasm in the Mother's Day Special Game Night, organized in collaboration with VISIT App. The Game Night began with an Ultimate Trivia Quiz and BYJUites were quick to answer all the questions. It concluded with a super fun Scavenger Hunt and it was lovely to watch mother-child duos play with excitement and bond while doing so. 
We also organized a Mother's Day special contest, Just Like My Mom. BYJUites shared beautiful photographs with their mothers along with some heartwarming stories. Photographs of them twinning, looking strikingly similar and recreating their mother's old photographs, stole our hearts.
Read more: Mother's Day Special | BYJUites celebrate moms and their unconditional love
A week filled with fun for our li'l BYJUites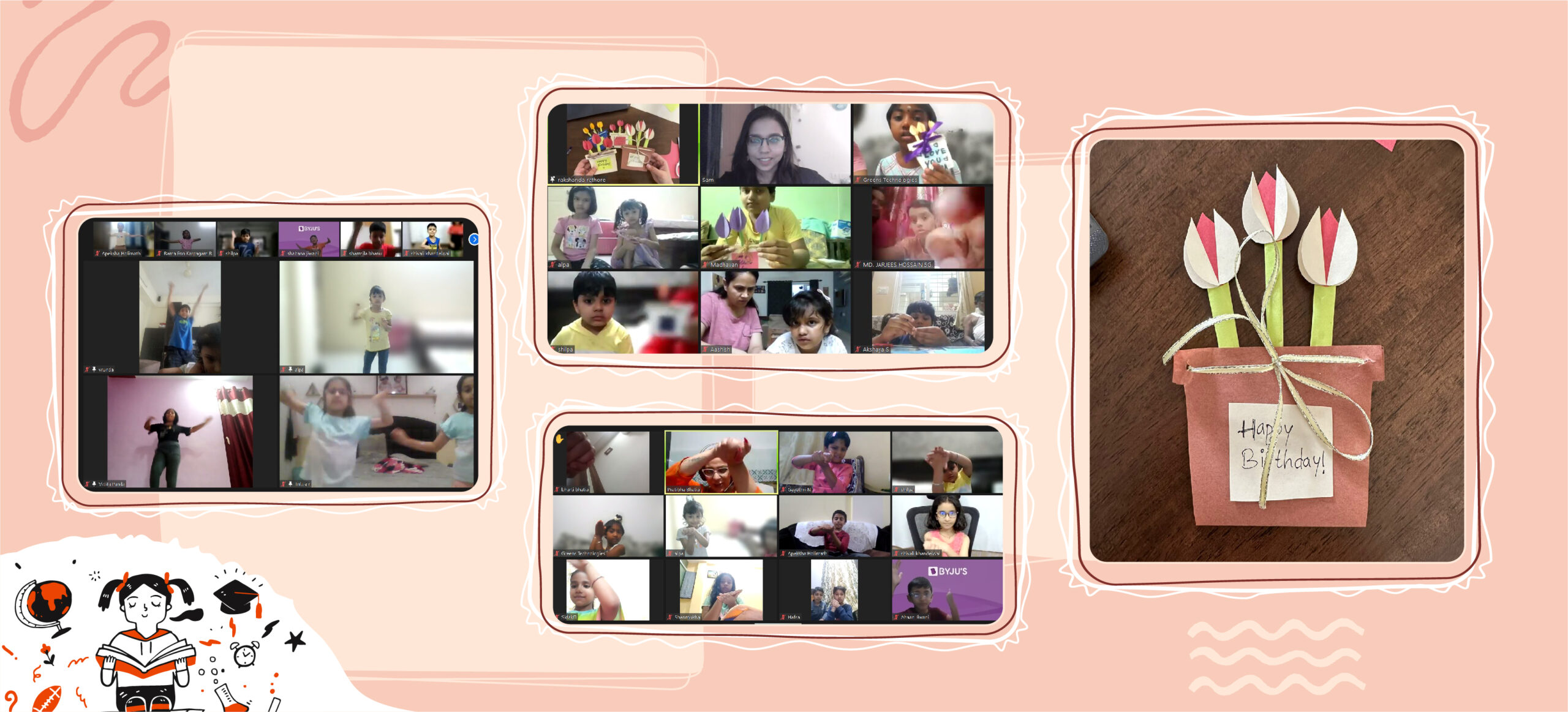 Why should grown-ups have all the fun! It was time for the little ones to have a relaxed week! We launched Engage 2023 this month, a virtual version of 'bring your kids to work'. The kids engaged in a variety of sessions, ranging from Zumba, storytelling, and card-making. We also ran a poster competition where the little BYJUites were seen unleashing their creative side. The Zumba workshop was conducted by Meenal Pathak, a celebrity fitness instructor while the storytelling session was taken by Pratibha Bhatia, a professional poet and storyteller. The card-making session was taken by Rakshanda Rathore, a talented fellow BYJUite.
Read more: Engage 2023: A sneak peek into what Li'l BYJUites were up to this week
A special discussion for the Bibliophiles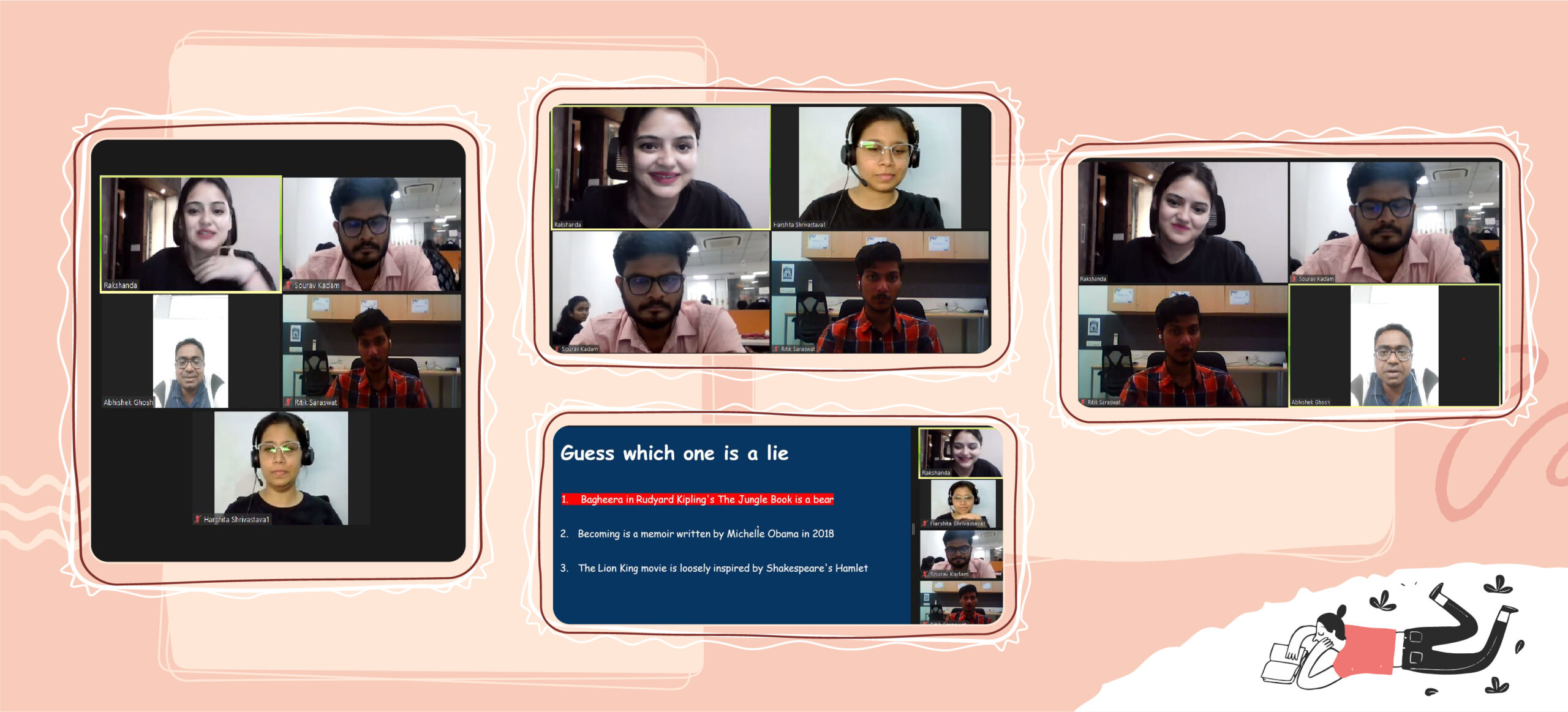 LitWits is a space dedicated to book lovers at BYJU'S where we discuss all things books and authors, and connect with fellow bibliophiles. During this month's session, the book lovers got together and discussed the famous  The Murder of Roger Ackroyd, by Agatha Christie. They shared their respective journeys of reading the book, their favourite characters and plot twists, all while keeping the discussion spoiler free for others. Participants concluded the session by expressing their love for detective novels and recommending their favourite books from the genre to others. 
Had fun reading about May at BYJU'S? Tell us in the comments below what more you'd like us to do in the upcoming months. 
Like this story? Head to Life at BYJU'S to learn more about our work, people, and the stories that make us unique. To explore job opportunities, check out Careers at BYJU'S.