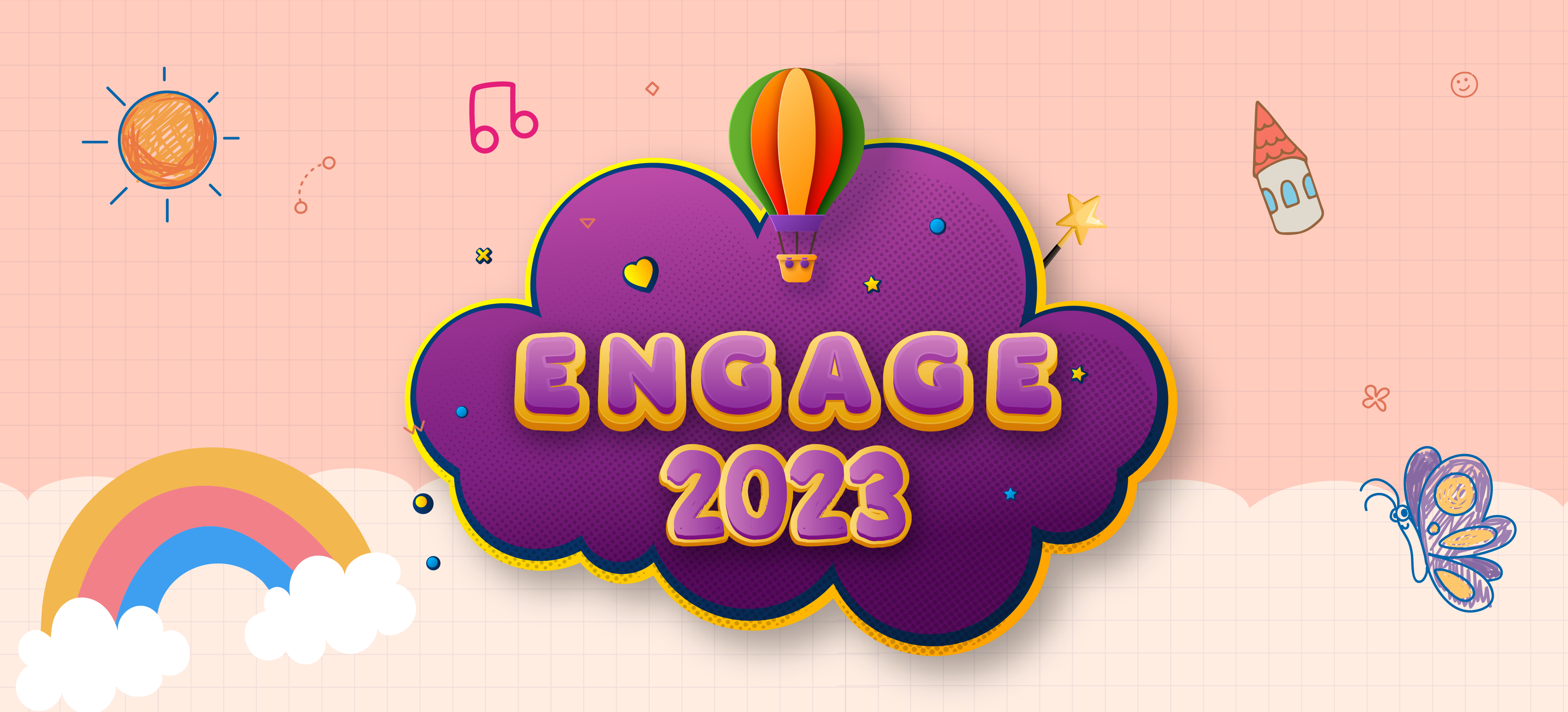 Jiving to Baby Shark, do-do do-do do-do, listening to stories with heightened curiosity, making the cutest cards, and more, Engage 2023 for our li'l BYJUites was a week full of fun, laughter, and cuteness overload. And took us back to our childhood too!
For those of you who don't know, Engage is a virtual edition of 'bring your kids to work'. It is organised every year to give li'l BYJUites a sneak peek into life at BYJU'S, where they participate in contests and attend engaging sessions.
Read on to know everything that happened at Engage 2023.
Zumba for kids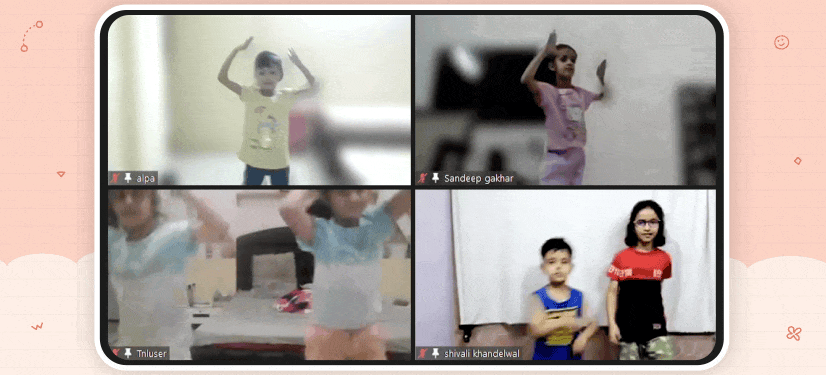 Day 1 of Engage 2023 kickstarted with a fun and energetic Zumba workshop for the li'L BYJUites. Watching the enthusiastic bunch dance to Baby Shark, Who Let The Dogs Out, Gummy Bear, etc. was a sort of wake-up call for us adults. We realized with a jolt that we're older and can't compete with the energy of the little ones! The session was hosted by Meenak Pathak, celebrity fitness coach, who ensured the children have a super fun evening.
Read more: World Parents' Day at BYJU'S: Of parents, children, and endless love
An evening of storytelling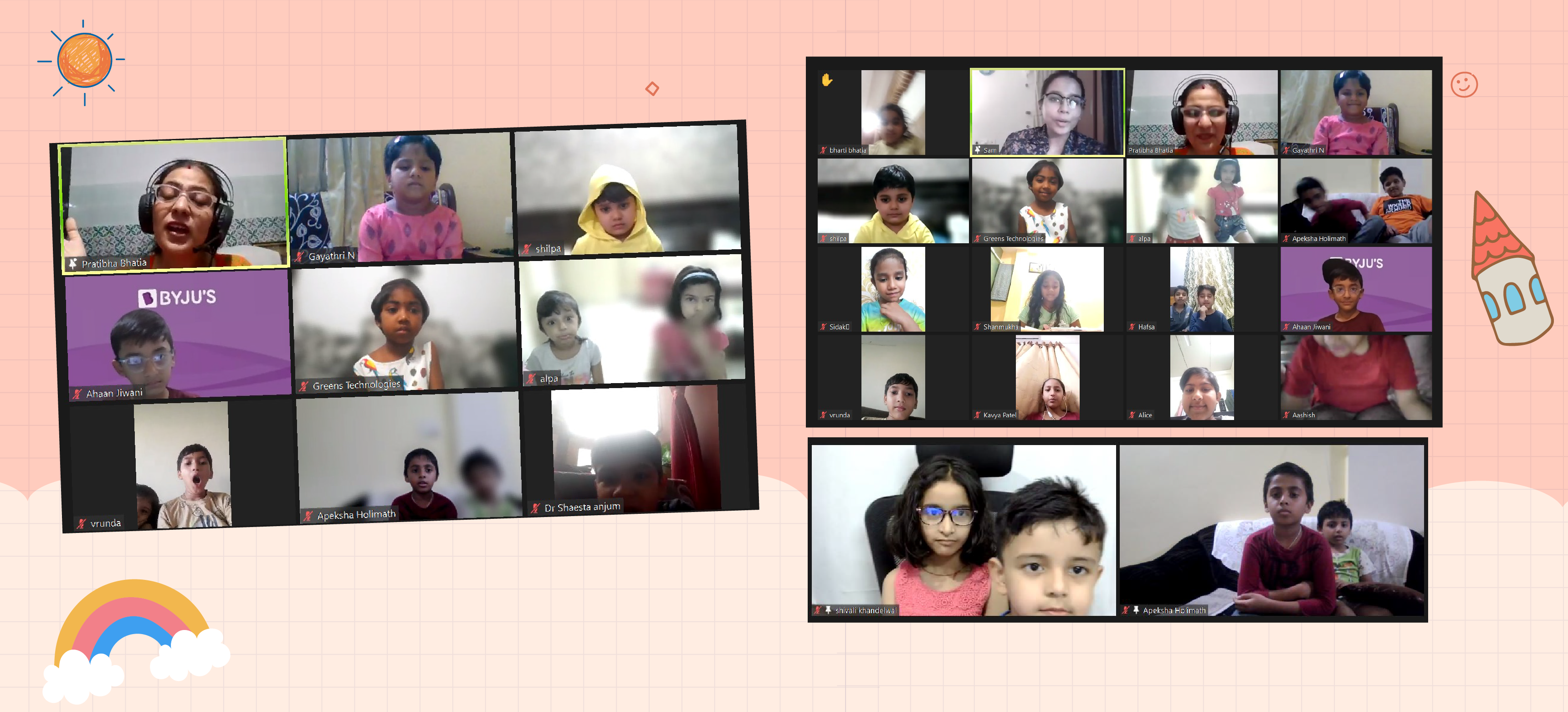 We made Engage even more engaging for the kids, with a storyteller on day 2. All kids love listening to stories, even if they're online. Each story had a moral associated with it, teaching the kids good values, like kindness, and why lying to parents is not right. Prathiba Bhatia, a storyteller and poet, made sure to tickle the kids' imagination, and kept them on their toes throughout. She ended the session with them promising never to lie to their parents!
Card-making made easy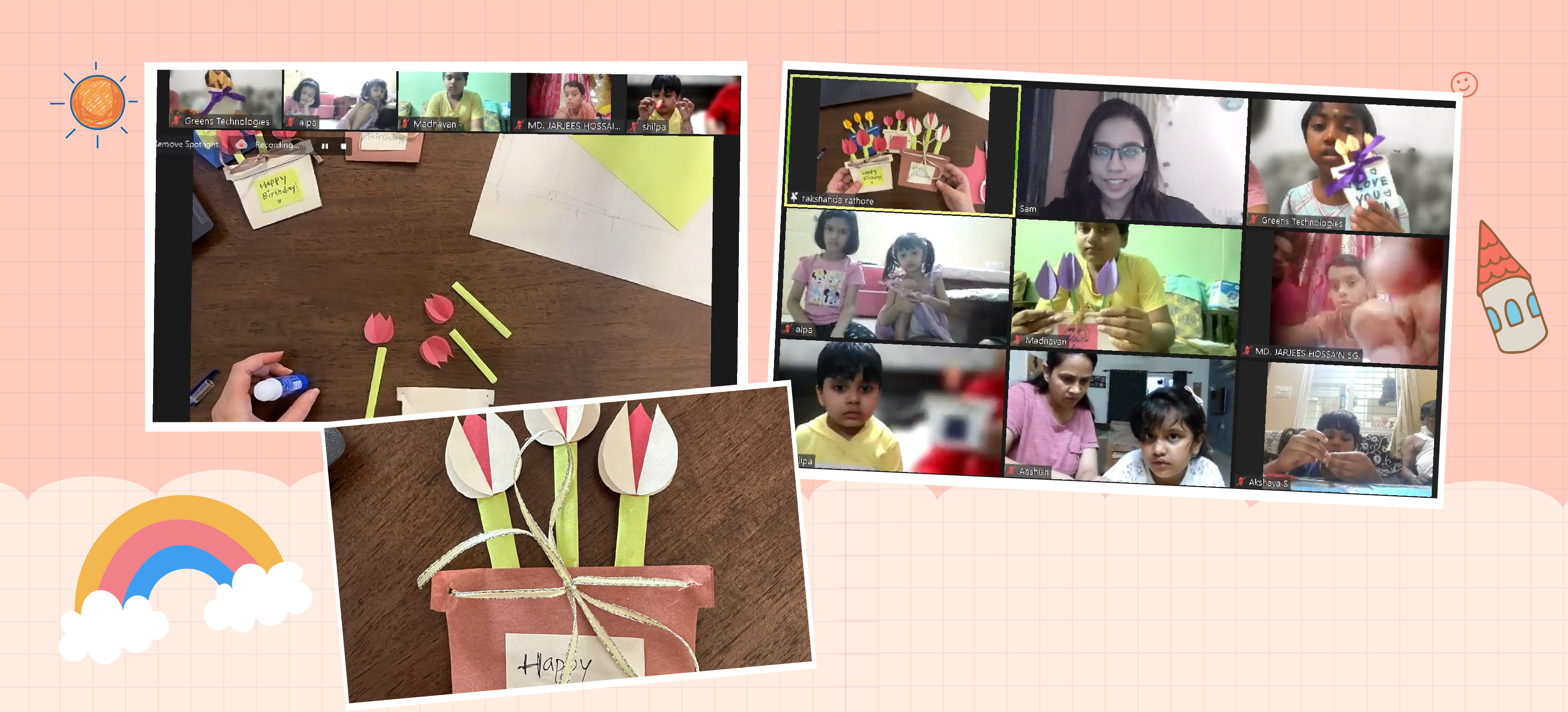 Who doesn't love receiving personalized cards? Back in the day, the go-to-gift for any special occasion was handmade cards. In order to keep that momentum alive, day 3 and the last session of Engage 2023, ended with the little ones making some super cute cards. This session was hosted by Rakshanda Rathore, a fellow BYJUite and an expert on art and craft.
Read more: Mother's Day Special | BYJUites celebrate moms and their unconditional love
Showcasing the creative side of Li'l BYJUites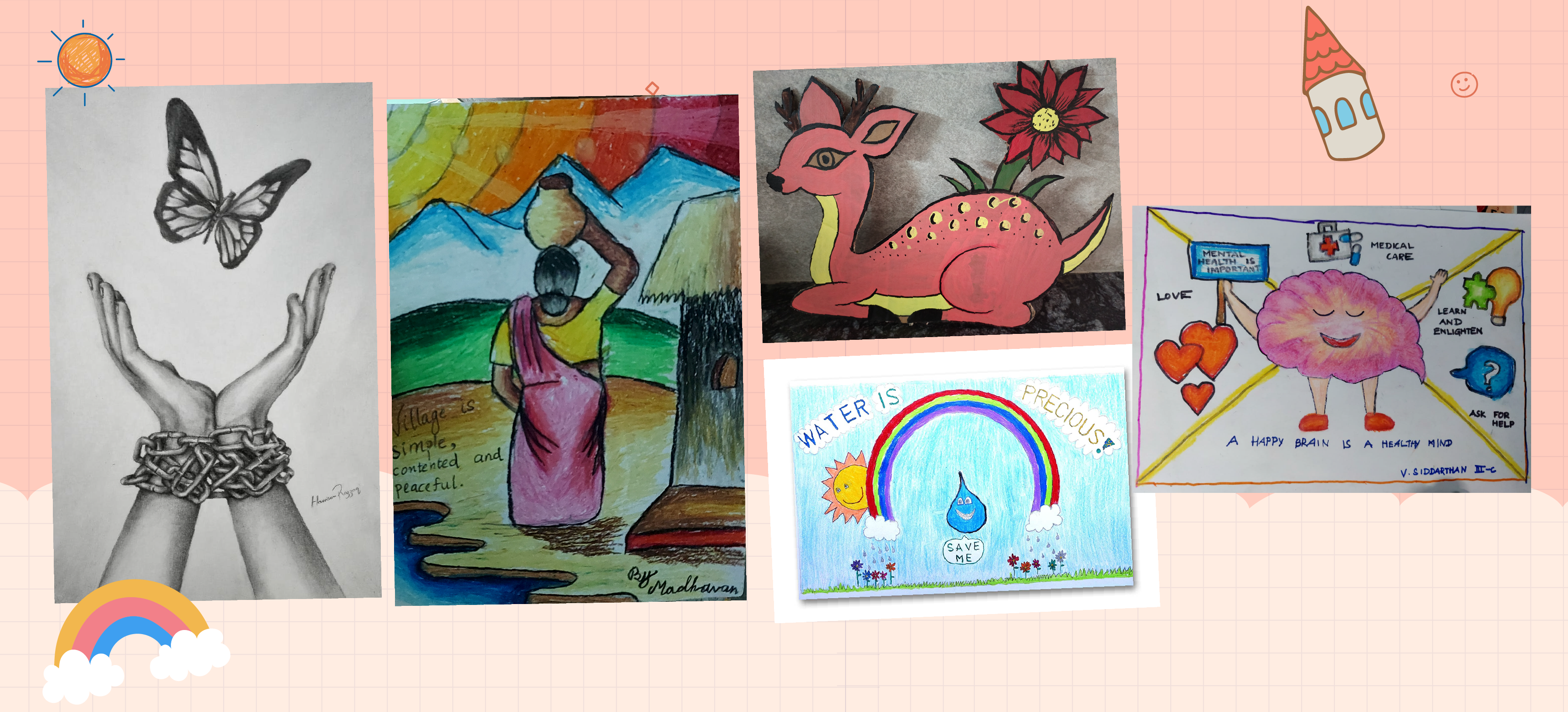 Kids love to draw, paint, and scribble! It's a great way for parents to keep their children occupied, especially during their vacations. As a part of Engage 2023, we ran a poster-making contest, where the li'l BYJUites showcased their creative side. We received the most adorable entries! Take a glimpse at a few of them above. 
Did you get nostalgic looking at all the pictures too? Which of the above activities was your favourite? Leave us a comment.
Head to Life at BYJU'S to learn more about our work, people, and the stories that make us unique. To explore job opportunities, check out Careers at BYJU'S.