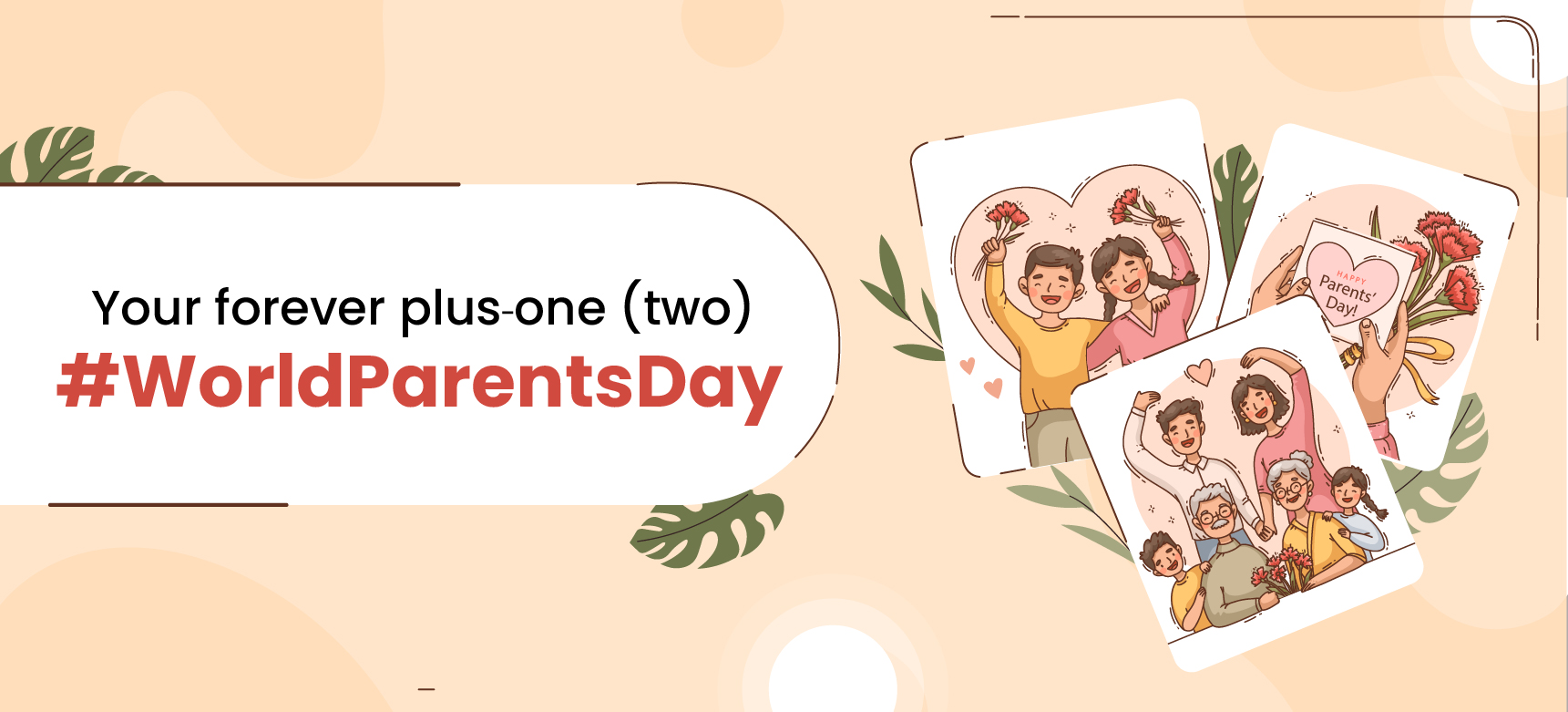 On World Parents' Day, we want to take a minute and thank our stars for our guardian angels who are constantly watching over us. They make us the centre of their universe, shower us with love, and teach us right from wrong.
World Parents' Day 2023 gave us the opportunity to speak to some BYJUites, who reiterated that parents are the best teachers. Their gentle parenting and positive discipline techniques have shaped the lives of their kids, moulding them into the best version of themselves.
Through cute tidbits and beautiful pictures, BYJUites gave us a peek into their sweet relationship with their parents. Want to take a look? Keep scrolling!
Also Read: Here's How Parents Can Encourage Children To Develop Talents
Ankita Gupta
Academic Specialist – English
What about your parents do you find completely endearing?
My mom pampers me a lot, especially when I'm unwell. She makes sure I eat something every few hours, even if I don't feel like it. Dad cares for me in his own way; he calls me to make sure I've reached my destination safely. I'm married now, but this ritual remains.
Abhishek Raj
Maths faculty
If a Bollywood movie were to be made about your parents' lives, who do you think should play their roles?
In many of his movies, Anupam Kher has essayed the role of a supportive and understanding father. I see these qualities in my dad too, so Anupam Kher would be a good choice. Similarly, the way Jaya Bachchan plays the role of an on-screen mother, displaying love, affection, and support, I am reminded of my mom. I think she would be perfect to play my mother's role.
Hitesh Rohra
Assoc. Manager – Content and Curriculum
One way in which you and your parents are complete opposites
My parents are pure desi while I am the angrez of the house.
Sheetal Hanumanth Hooli
Business Analyst – K12 CPS
One way in which you and your parents are similar
We are all huge foodies. We love experimenting and trying out new cuisines, though South Indian always hits the mark!
Shivani Chawla
Academic Center Head, BTC Panipat
Something you hid from your parents for the longest time, but told them recently
Whenever I tried to hide something from my parents, I failed. Somehow, they always knew! They really know me inside out.
Padmaraj Murthy
Associate – Insights
One piece of advice from your parents that you have always followed
My parents advised me to live life on my own terms and not depend on anyone. I'm following this to date and will continue to do so.
Also Read: Mother's Day Special | BYJUites celebrate moms and their unconditional love
Single parents, foster parents, dog parents, plant parents, strict parents, liberal parents, and parents-to-be, we love and respect you all. Happy parenting and Happy World Parents' Day!
Have any interesting parenting tips? Please comment and share.
Like what you read? Head to Life at BYJU'S to learn more about our work, people, and the stories that make us unique. To explore job opportunities, check out Careers at BYJU'S.
(This story has been put together by Storyweaver, Neha Dua)