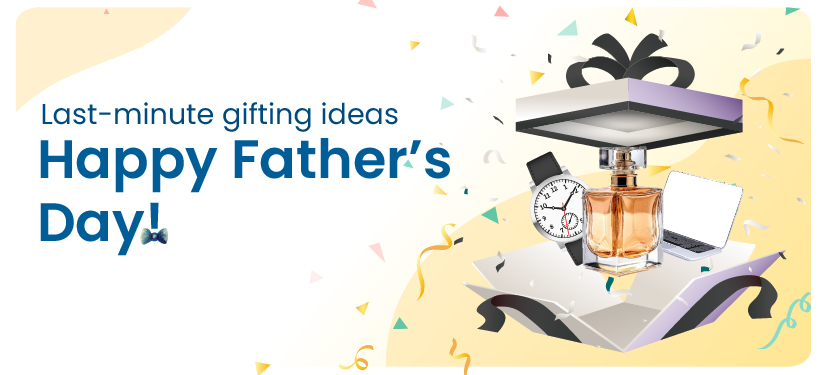 Father's Day is just around the corner, and it's time to celebrate the incredible dads in our lives. But hey, we understand that life gets busy, and sometimes gift shopping takes a backseat. Don't worry, though! We've got you with a list of delightfully creative last-minute Father's Day gifts that will make your dad's heart skip a beat when you wish him a Happy Father's Day! 
As we celebrate this day, BYJUites, known for their creativity and thoughtfulness, eagerly share the heartfelt gifts they are presenting to their fathers. They believe these gifts not only reflect the unique bond they share but also showcase their gratitude and appreciation. Put on your gift-giving thinking caps and get ready to make this Father's Day one to remember!
Also Read: World Bicycle Day | Pedal-powered diaries: BYJUites on their cycling adventures
Personalised engraved accessories: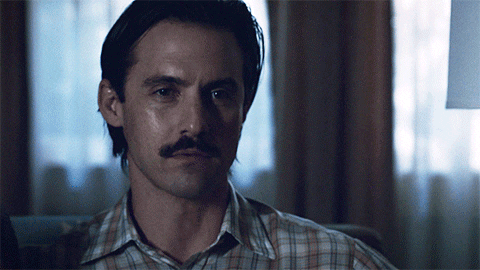 Consider a personalised Father's Day gift such as an engraved tie clip, keychain, or wallet. Adding a heartfelt message or his initials will make it a cherished keepsake. Many online retailers offer quick turnaround times for personalised items. It's a practical and sentimental gift that your dad will cherish every time he reaches for it.
Experience or activity voucher: 
Sometimes, the best gifts are experiences, not material goods. Treat your dad to a memorable experience or activity by giving him a voucher for something he enjoys. It could be tickets to a sports event, a piano lesson, a cooking class, or even a relaxing spa day. Look for local options or check out online platforms that offer a variety of experiences in different locations. 
Digital subscription or e-books: 

If your dad is an avid reader or enjoys staying up to date with the latest news, consider gifting him a digital subscription to a magazine or newspaper that aligns with his interests. Alternatively, you can purchase e-books or audiobooks if he prefers reading on his tablet or listening while on the go. It's a convenient and instant gift that he can enjoy from the moment he gets it.
Gourmet food basket: 
Whip up a gourmet food basket overflowing with his go-to snacks, tempting chocolates, and exquisite epicurean gems. Get creative and unleash your culinary prowess to curate a personalised assortment that'll leave his taste buds mesmerised. You can find pre-made gift baskets or customise one to suit his taste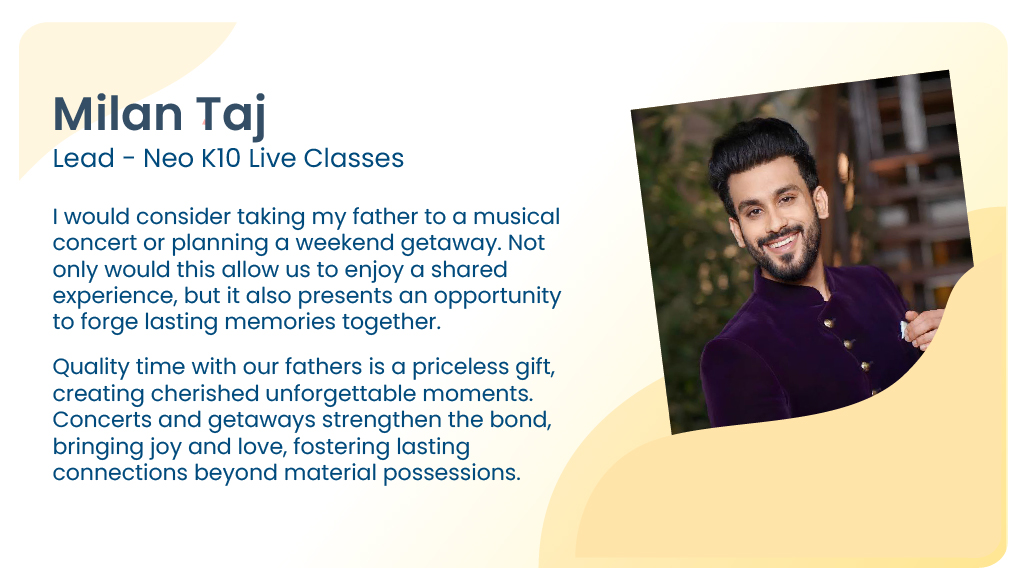 Relaxation kit:
Put together a small relaxation kit with items like a cosy pair of socks, a shaving kit, an eye mask, essential oils, and a good book. A great way to help him unwind and invest in some me-time.
Outdoor gear: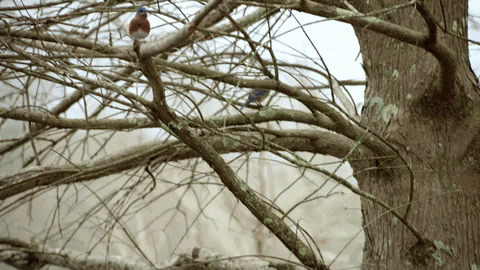 For the dad who loves spending time outdoors, consider practical gifts like a camping hammock, a portable grill, or a hiking backpack. These gifts will inspire him to explore the great outdoors even more, and hopefully with you.
Personalised photo book: 
Collect your favourite family memories and create a personalised photo book. Websites and apps allow you to easily design and order a beautiful keepsake that will remind your dad of treasured moments.
Virtual class or workshop: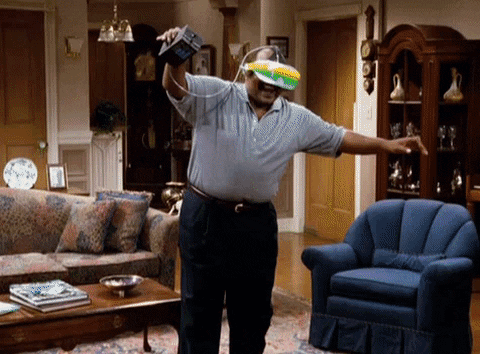 With the rise of virtual learning, there are numerous online classes and workshops available. Whether it's photography, painting, or learning a new language, sign your dad up for an engaging virtual experience.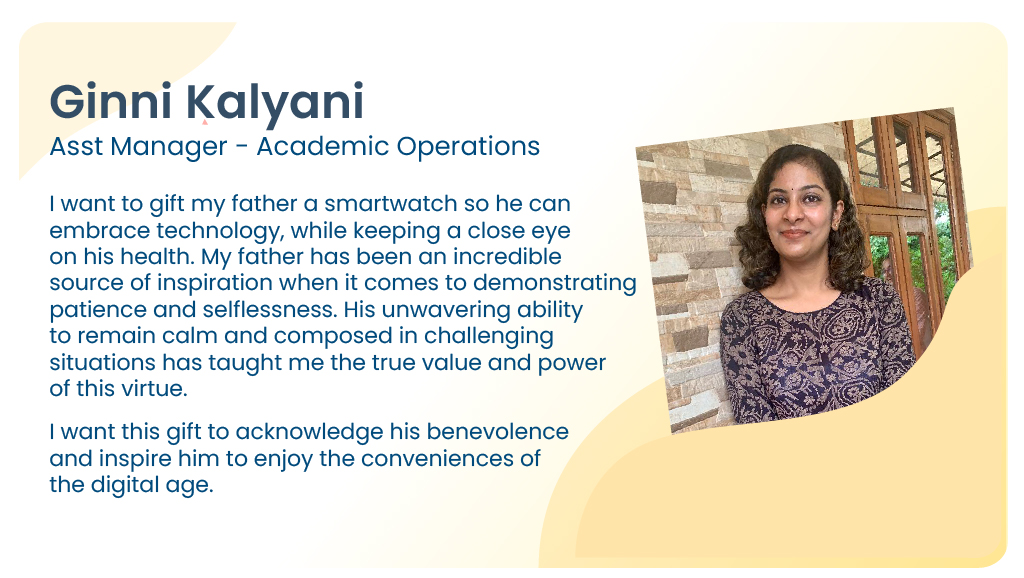 Premium beverages: 
If your dad is a coffee or tea lover, surprise him with a selection of high-quality blends or speciality flavours. You can find unique options from local coffee roasters or online gourmet stores.
Handwritten Letter: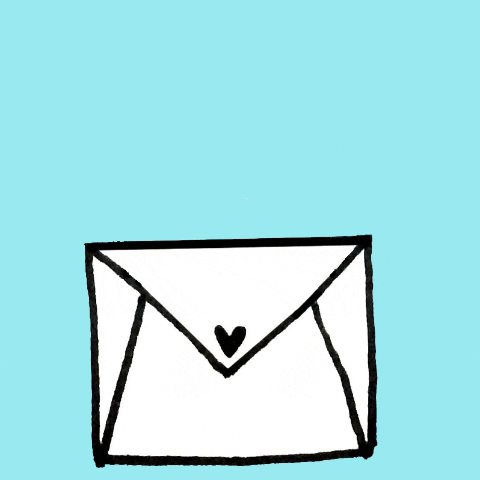 Sometimes, the simplest Father's Day gifts are the most meaningful. Write a heartfelt letter expressing your love and gratitude to your dad. Share precious memories, funny anecdotes, and let him know how much he means to you.
Also Read: Shaping a powerful narrative: In conversation with Director PR and Communications Kavitha Shenoy
No need to panic about scoring the ultimate Father's Day gift on short notice! These fun ideas have got you covered with options that are not only thoughtful but also downright practical. From personalised gifts to thrilling experience vouchers and heartfelt handwritten letters, your dad is bound to feel the love on his special day. 
With your genuine effort in finding that perfect present, Father's Day is sure to be an unforgettable celebration for your awesome dad! Remember, it's the thought that counts.
On behalf of BYJU'S, we extend our warmest wishes to all the fathers on this special occasion. Happy Father's Day! 
Share your creative and fun Father's Day gifting ideas in the comments section below. Let's spread the Father's Day gift inspiration!
Like what you read? Head to Life at BYJU'S to learn more about our work, people, and the stories that make us unique. To explore job opportunities, check out Careers at BYJU'S.