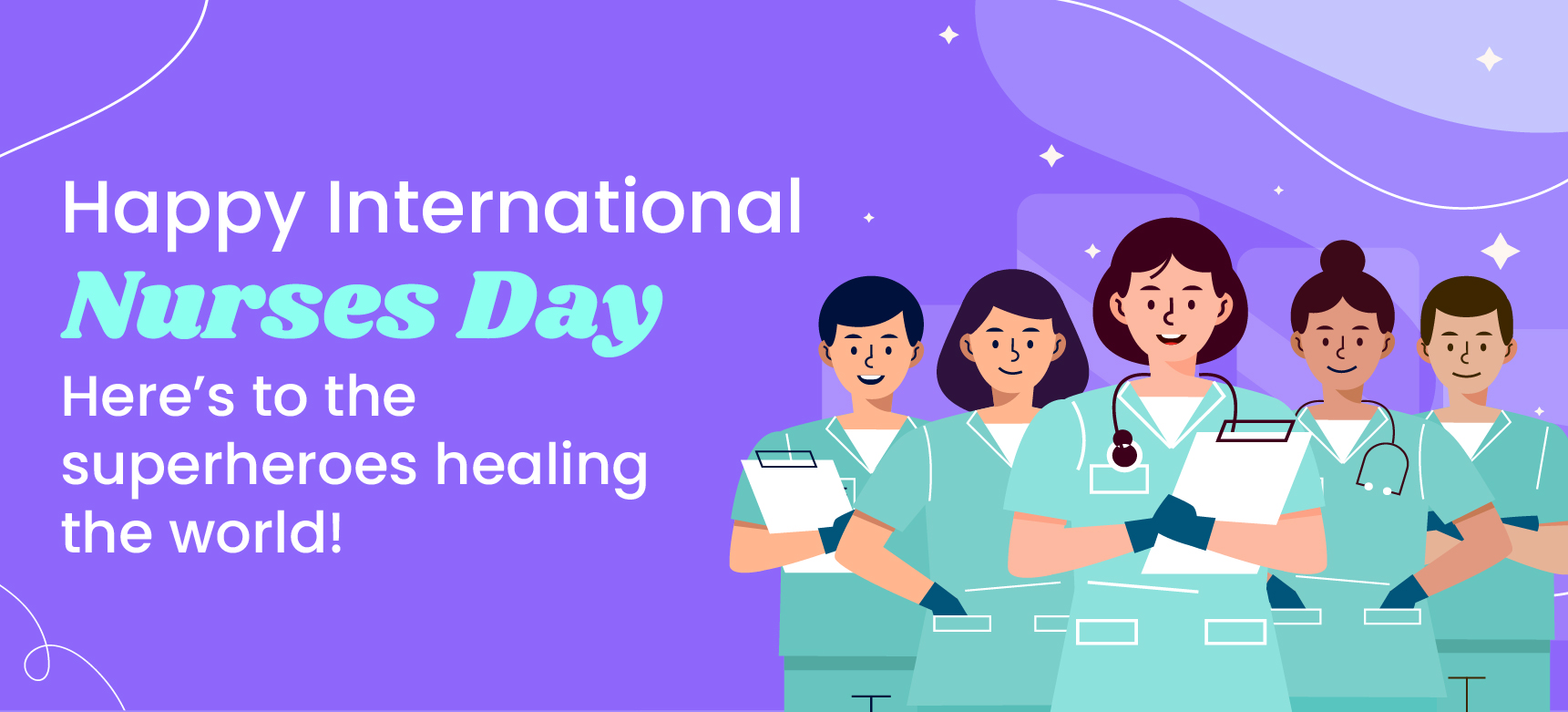 International Nurses Day is celebrated every year on 12 May, to commemorate the birthday and honour the memory of Florence Nightingale, founder of modern nursing. This day is dedicated to recognising the invaluable contributions of nurses to our healthcare system, for it is they who provide compassionate and high-quality care to patients around the world.
At BYJU'S, we firmly believe that healthy BYUites are happy BYJUites, which is why the organisation focuses on a comprehensive range of healthcare policies such as health insurance, regular health check-ups, mental health support, maternity and paternity leave, wellness programs, and a highly functional BYJU'S Wellness Centre (BWC). These policies reflect an unwavering commitment to the health and well-being of BYJUites, creating a healthy, joyful, and productive workplace.
On this International Nurses Day, we, at BYJU'S, extend our profound appreciation to nursing professionals who are at the forefront of ensuring the well-being and safety of BYJUites. 
We caught up with Uma Nath, a nurse at BWC, to learn more about the role of the centre and BYJU'S leadership in workplace wellness. Uma, who has three years of experience, shared insights on the check-up process and her experience working at the centre.
Also Read: National Technology Day | BYJUites on gamification, AI, immersive learning, and redefining the classroom
BYJU'S Wellness Centre
In addition to the comprehensive range of medical services offered at BWC, the facility is outfitted with advanced medical equipment and technology, enabling our healthcare professionals to provide accurate and efficient care to BYJUites. Located on the 6th floor, Tower D, IBC Knowledge Park, Bengaluru, the centre is designed to create a welcoming environment.
At BYJU'S, we believe that prevention is better than cure, which is why regular health check-ups, consultation services, and wellness programs, are offered to promote healthy living even at work. 
Conversation with BWC nurse, Uma Nath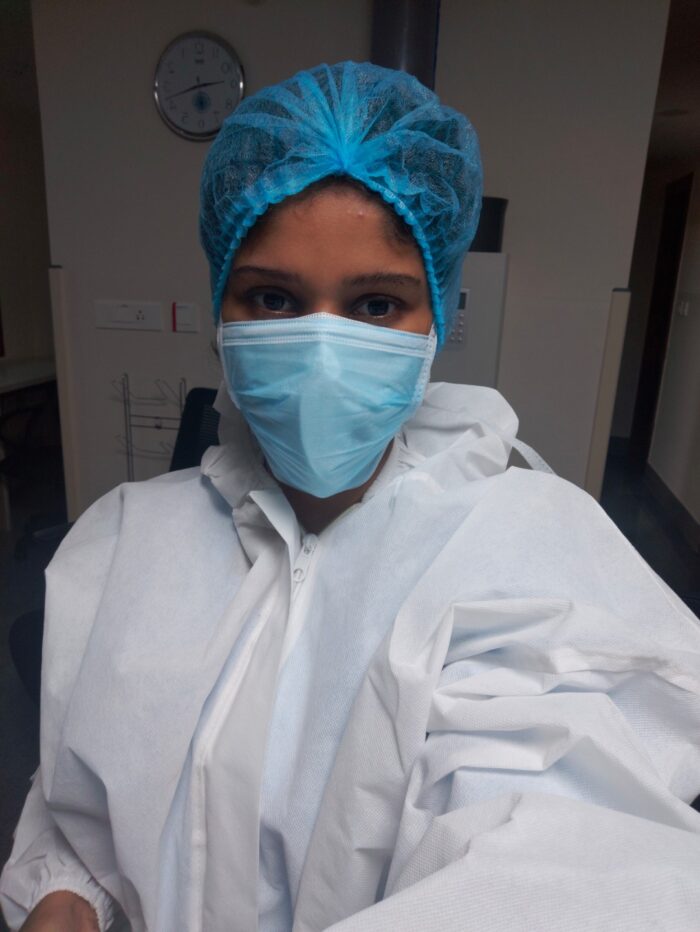 Who inspired you to choose nursing as a profession?
Once, when I was 10-11 years old, I was feeling under the weather. A nurse swooped in to save the day! Her kind words and supportive attitude made me feel much better. This experience helped me realise just how important nurses are – not only do they take care of our physical health, but they also provide us with the emotional support we need to get through tough times. She was like a superhero without a cape for me and her dedication was truly awe-inspiring!
What aspect of your role as a nurse at BWC do you enjoy the most?
My experience at BWC has been exceptional. Despite my initial apprehension about switching domains from a hospital to occupational health, I found my role as an occupational health nurse rewarding. I provide medical care and guidance, assess workplace hazards, and encourage employee well-being and injury prevention. 
Working as a nurse at BWC, I collaborate with BYJU'S management, the security team, and other healthcare professionals to ensure a healthy and secure workplace. Working with my fellow healthcare workers has been exceptional, making the process highly systematic and facilitating my work. Moreover, I feel welcomed and supported by the BYJU'S family, and the experience has allowed me to apply what I learnt during my education.
Can you share an incident that highlights the importance of having a wellness centre at the workplace?
Once, a BYJUite came in who had just met with an accident. She was rushed to the BWC and we provided her with immediate medical support, assessed her pain scale, dressed her wounds, and suggested she undergo a diagnostic examination as she had some muscle strain. This incident clearly highlights how essential it is to have a wellness centre. 
What are the most common health concerns you address at BWC, and how do you help BYJUites manage them?
It's truly remarkable to see how patient patterns emerge at the wellness centre and how we can use this information to provide better care. We have observed that many individuals come to us with concerns related to their blood pressure, and we collect their medical history and investigate any underlying causes. This helps us provide more personalised care and improve our patients' overall health and well-being.
What is the process to get a check-up at BWC?
To get a checkup at BWC:
Visit the centre during operational hours from Monday to Saturday, 10 am-7 pm.

Provide basic details, such as name and age to the available

healthcare professionals

, including doctors and nurses.

Undergo a review of your

medical history

, lifestyle habits,

diet

, and symptoms, to ensure an accurate diagnosis and appropriate medical intervention.

Proceed with a physical examination and any necessary tests or procedures recommended by the doctors.

Consider recommended diagnostic tests to identify any underlying causes that may be contributing to your condition.

Schedule follow-up appointments as necessary.
What role do you see technology playing at BWC? 
With the power of technology, healthcare professionals can access and utilise patient information with ease, making healthcare more efficient and convenient. At BWC we have already implemented digital systems, making it possible to access precise and timely information with just a click. By keeping this information updated, we can continue to improve and enhance our wellness services and keep BYJUites healthy and happy!
Also Read: Therapy at work | Exclusive interview with workplace therapist on mental health
Nurses are at the heart of healthcare, and International Nurses Day gives us an opportunity to recognise and celebrate their contribution to BYJU'S Wellness Centre. With its highly skilled healthcare professionals, the BWC is here to put your health and well-being first. BYJUites, you know where to go the next time you are feeling under the weather! 
Like what you read? Head to Life at BYJU'S to learn more about our work, people, and the stories that make us unique. To explore job opportunities, check out Careers at BYJU'S.