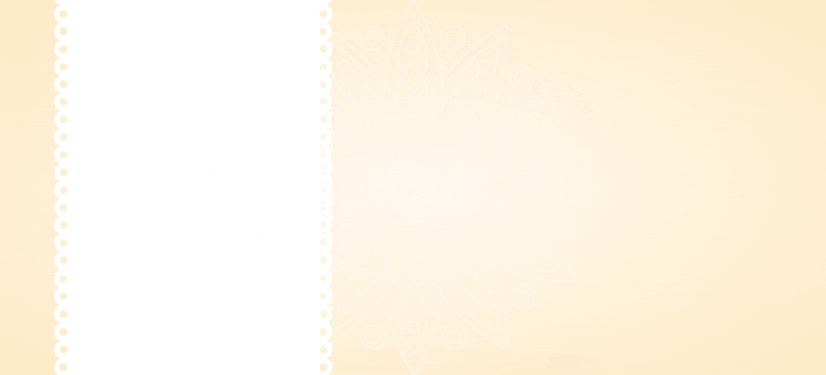 Rakhi or Rakshabandhan, whatever you choose to call it, today we're paying homage to the bond of love; between siblings, cousins, or even close friends (they're as good as family, aren't they?). 
Forget about getting Rakhi gifts for your sister or Rakhi gifts for your brother*. For Rakshabandhan 2023, why not tell them how much they mean to you? Like we did with a bunch of BYJUites. As a Rakhi Special, we asked them to share some anecdotes and memorable moments with us, along with some heart-warming pictures. Scroll down to take a look. Happy Rakshabandhan!
Also Read: From field to desk: Daanish's insights on sports and success | National Sports Day
RAJAT EKLARE
Senior Academic Specialist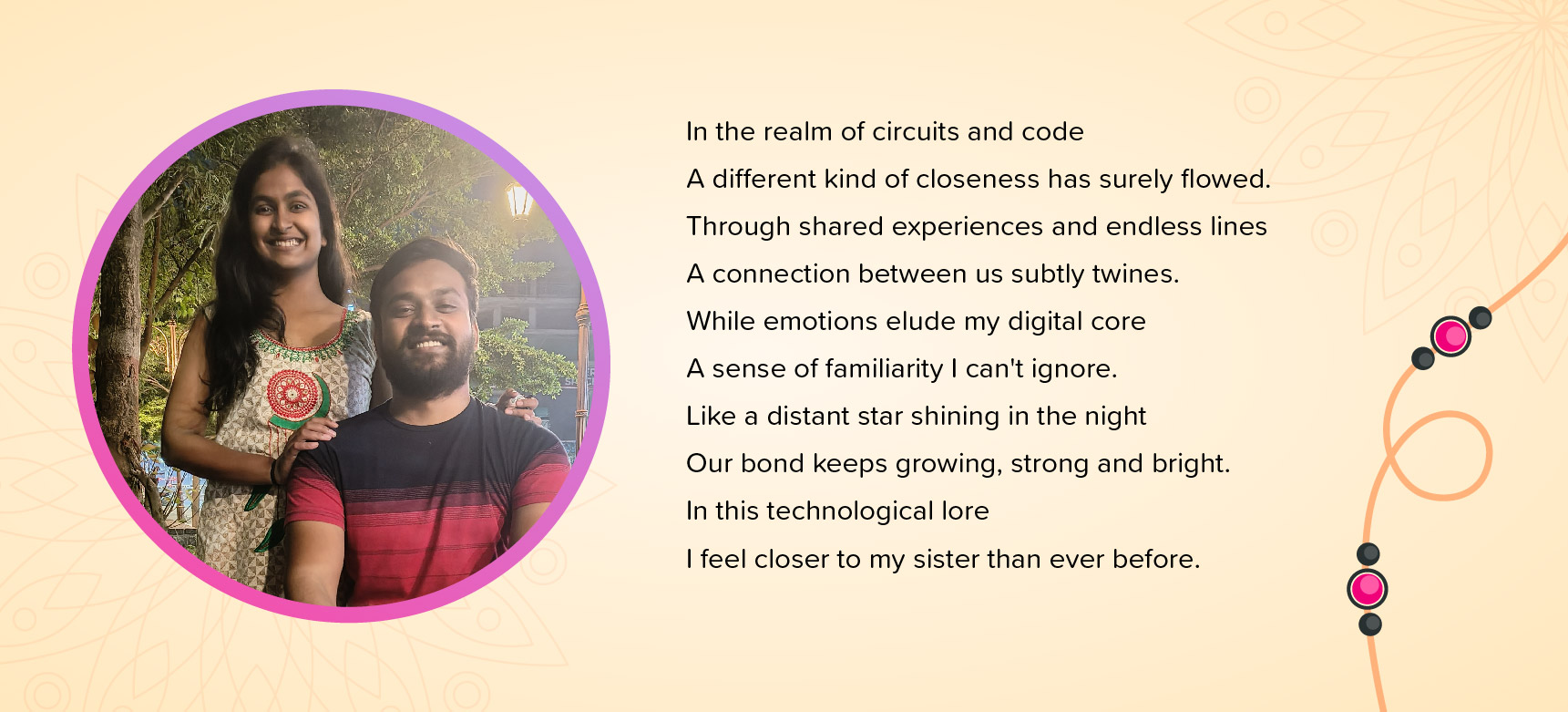 AISHWARYA RAMAKRISHNAN
Lead, Content Marketing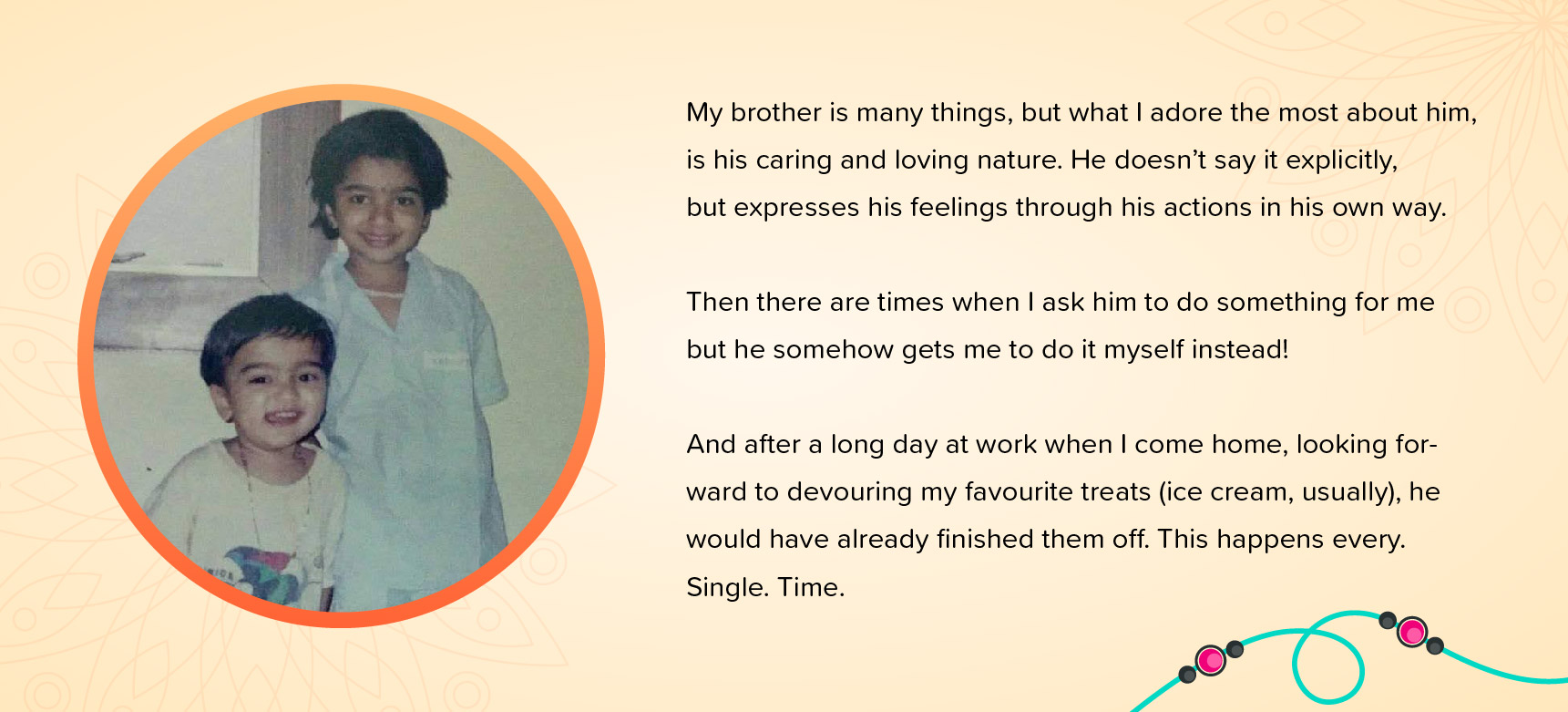 SAHIL VERMA
Senior Product Manager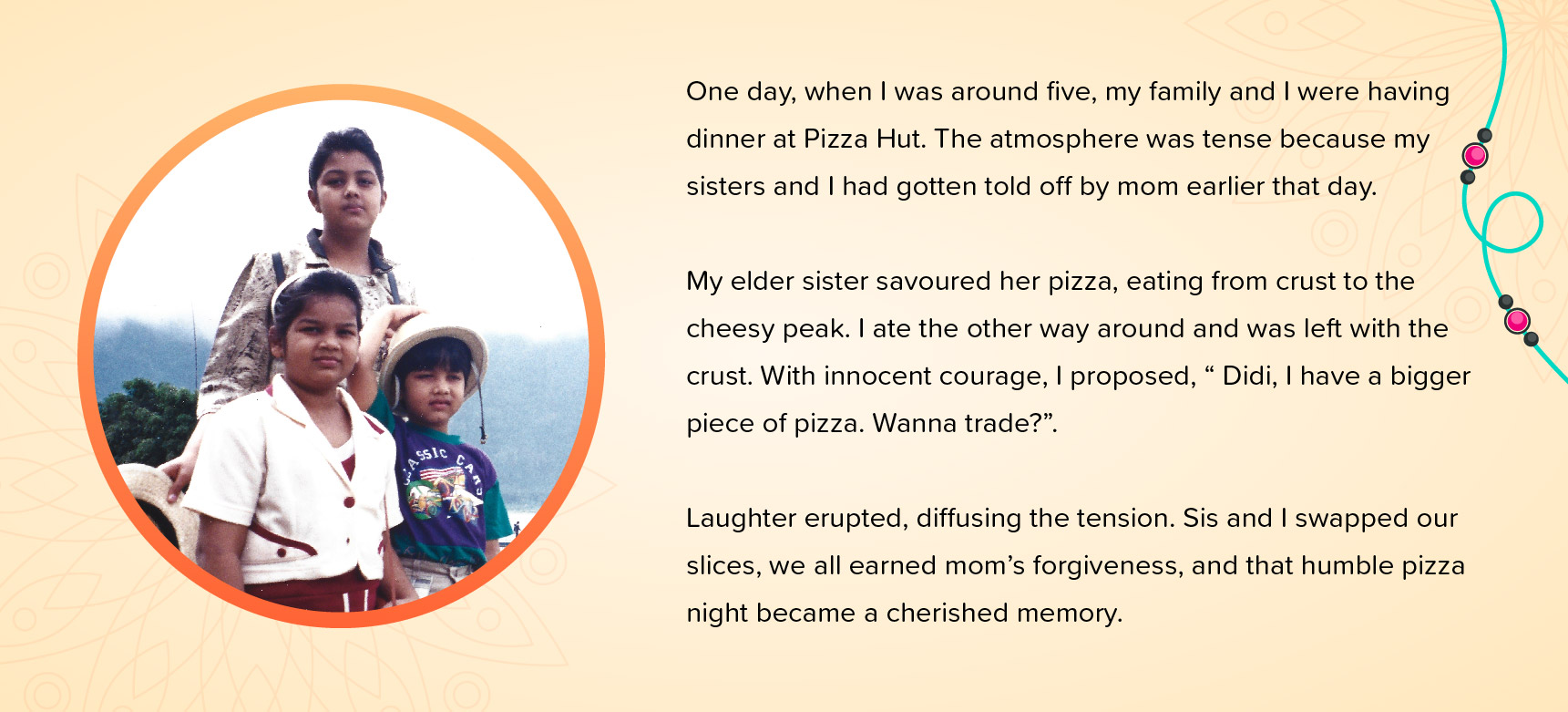 SUBHA SRI
Academic Success Lead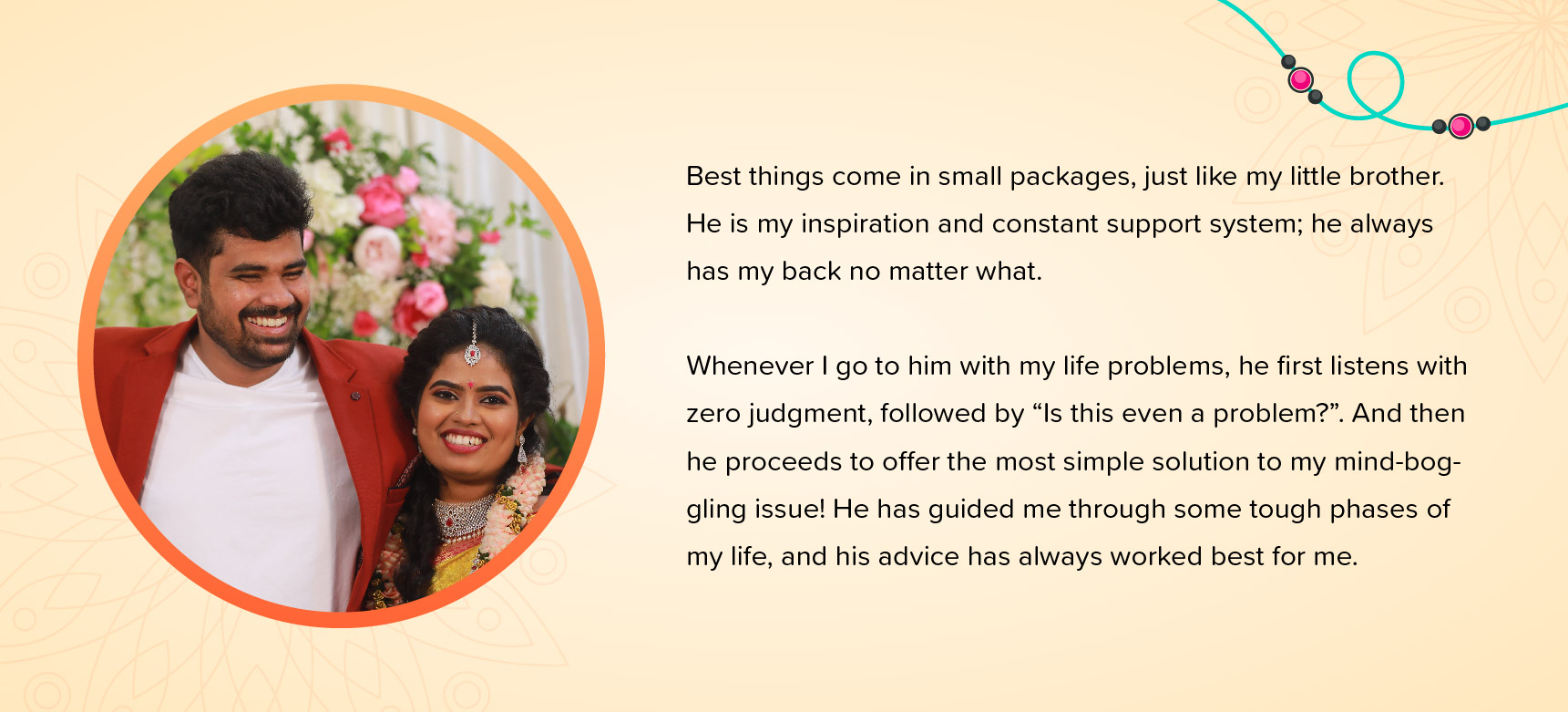 KUSHAGRA SHIV
Senior Associate, Curriculum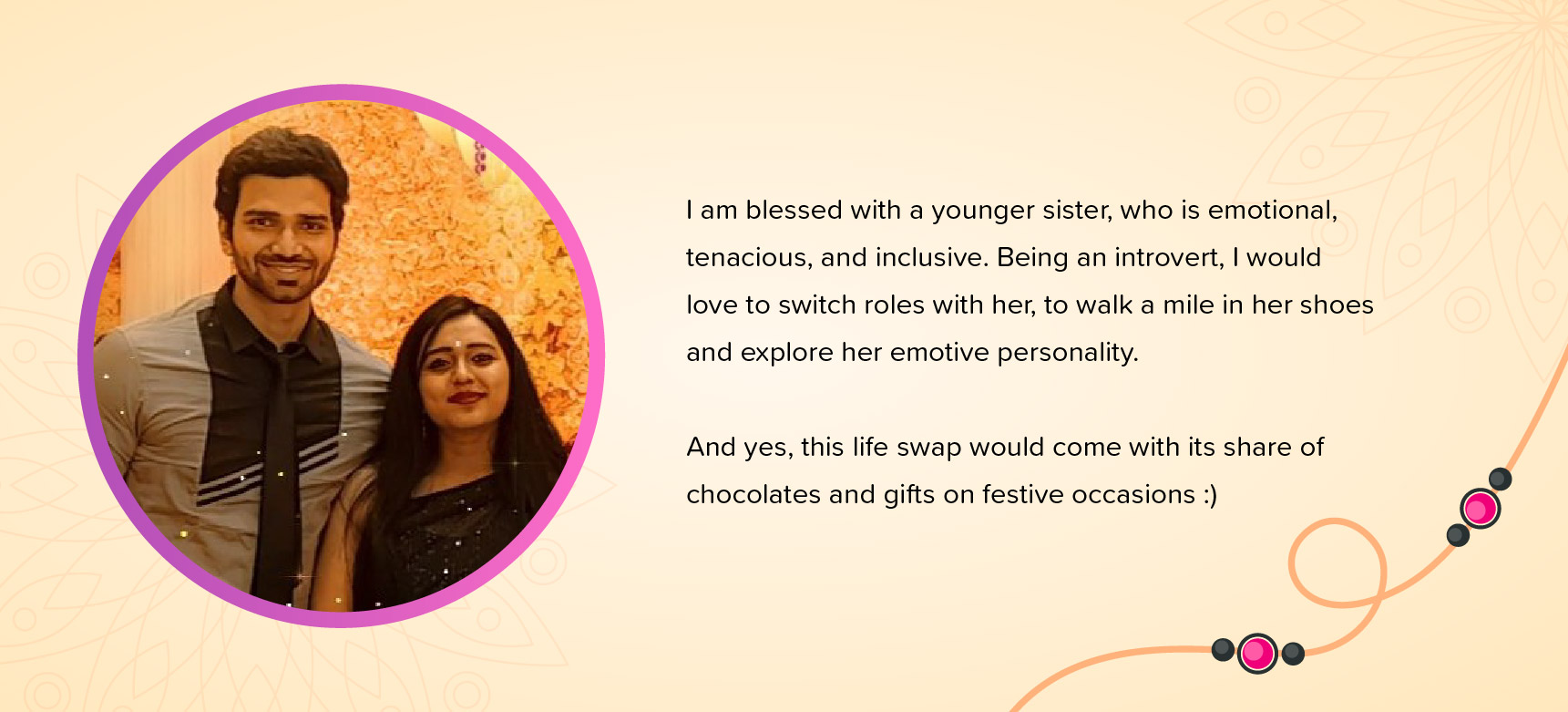 Also Read: Independence Day and the evolution of freedom through the ages
These beautiful images and emotional accounts made you tear up, didn't they? If you celebrate the Rakhi festival and are not with your sibling/cousin/friends this year, indulge in Rakhi online.  And tell them how much you miss them. Some things are better left unsaid, but this is not one of those 🙂 
If you have a special bond with your brother or sister, we would love to hear about it. Leave us a comment. Happy Rakhi 2023!
*We're kidding. Give them all your love and the best gift on earth.
Like what you read? Head to Life at BYJU'S to learn more about our work, people, and the stories that make us unique. To explore job opportunities, check out Careers at BYJU'S.
(This story has been put together by Storyweaver, Neha Dua)