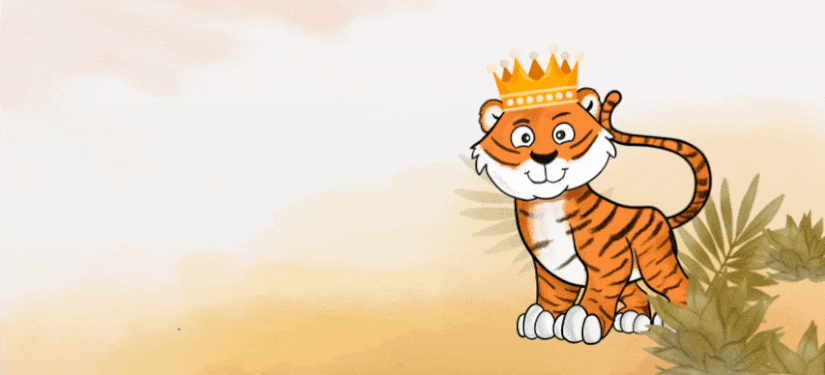 Let's celebrate International Tiger Day 2023 with an almighty ROOOOOAR! And let's rejoice that out of the total tiger population in the world (4500-5000), approximately 3167 are in India. While this number has significantly risen in the last few years, tigers are still endangered. 
This Global Tiger Day, can we vow to see some tigers in 2023? We're living in the land of tigers, so there's no excuse! From Madhya Pradesh to Karnataka, Jharkhand to Kerala, tiger reserves are spread across the country. In fact, there are 53 tiger reserves in India, hence there's a huge possibility that the nearest one is in your state.
Presenting the top 5  tiger reserves in India, from five states. Pick the one closest to you and view the majestic tiger in all its glory. It's time to go wild!
1. Nagarjunsagar-Srisailam Tiger Reserve, Andhra Pradesh
Also known as Srisailam Wildlife Sanctuary, this is the largest tiger reserve in the country, spread over nearly 4,000 km. If you want to look into the yellow eyes of a Royal Bengal Tiger in India, this might be the best place to do so. Indulge in a tiger safari, and while you're at it, catch other animals, like leopards, crocodiles, pythons, sloth bears, deer, and more.
How do we reach the reserve?
You can fly to Srisailam, or take a train/bus, depending on how far you are from there. And then you can travel by road; the public transport is good, or you can take a cab.
Best time to visit: June to October
Also Read: Weekend wanderlust | Top 5 destinations near Bengaluru to unwind and recharge 
2. Jim Corbett Tiger Reserve, Uttarakhand
This is no regular tiger reserve, buddy. The lush green reserve has the highest number of tigers and boasts of one of the best tiger safaris in India. Also, it is the oldest National Park in the country. You can pick from different packages, but a jeep safari is a must, whether in the morning or evening. You can even book a forest lodge and stay inside the National Park. A true haven for wildlife enthusiasts and nature lovers.
How do we reach the reserve?
Ramnagar is the nearest railway station to Jim Corbett National Park, but you can also travel by road (bus, cab), which is supposed to be rather scenic.
Best time to visit: The park houses several animals, apart from the tiger. It has six different tourist zones, which are open during different seasons. You'll need to check on that before planning your trip. But the ideal time to view tigers would be October to February.
3. Bandhavgarh Tiger Reserve, Madhya Pradesh
On World Tiger Day, how about visiting this reserve to view the big cat? If Jim Corbett has the highest number of wild tigers in India, Bandhavgarh National Park has the highest density. It is even home to white tigers in India, apart from the Royal Bengal Tiger. If you want to indulge in a wildlife safari in India, head to Bandhavgarh, for an experience of a lifetime. Make sure to check on the different safari zones and book in advance, because it's a popular tourist destination. 
How do we reach the reserve?
Umaria is the nearest railway station, while Jabalpur is the closest airport. And if you're not too far, then you can definitely consider going on a road trip!
Best time to visit: While Bandhavgarh National Park's chief attraction is the tiger, you can also view leopards, langurs, wild boars, nilgai, jackals, blackbucks, elephants, and other wild animals. For the best tiger sighting, plan your trip between April and May. The park remains closed from July to mid-October. 
Also Read: Smart tips for working parents to balance work, home, and kids
4. Ranthambore Tiger Reserve, Rajasthan
If you reside in northern India, this Indian tiger sanctuary is within your reach. Initially called Sawai Madhopur Game Sanctuary, it's a part of the Project Tiger reserves in India. (Project Tiger is a tiger conservation programme, launched by the Indian government in 1973). From serving as the hunting ground for Jaipur's royalty, to housing the majestic Royal Bengal Tigers and providing us with one of the finest forest safaris in India, this tiger reserve has come a long way.
How do we reach the reserve?
Take a cab or bus from Jaipur to Ranthambore National Park. Alternatively, you can take a train to the Sawai Madhopur railway station, which is just 11 km from the park.
Best time to visit: The Ranthambore Tiger Reserve is open from Oct to June and is closed during the monsoon, since that's when tigers usually mate. If you visit between November and April, you might spot tigers and some stunning migratory birds. Visit between April and June for a higher chance of seeing tigers, even though it will be super-hot. 
5. Sundarban Tiger Reserve, West Bengal
Which type of tiger do you expect to find in West Bengal? You're right, it's the home of the Royal Bengal Tiger! Spread across India and Bangladesh, the Sundarban National Park has many feathers in its illustrious cap; it is not only the only mangrove where you can find tigers, said mangrove forest is the largest in the world. The park is also a part of the world's largest delta and has been declared a UNESCO World Heritage Site. 
And the most exciting thing? You can enjoy a tiger safari, but not in a jeep. Jump into a boat and cruise through the gorgeous water, as you spot tigers, crocodiles, turtles, herons, monitor lizards, snakes, or even sharks and dolphins. If this is not every wildlife photographer's dream destination, we don't know what is. Beware the man-eating tigers though!
How do we reach the reserve?
Sundarbans is accessible only via waterways. There are several ways to get there, but this is the most proposed: Take a train from Kolkata to Canning, an auto or bus to Dhamakali, and then a boat to enter Sundarbans. Enjoy the journey too!
Best time to visit: The ideal time to visit Sundarbans is November to March. That's when the probability of a tiger sighting is at its highest, and the weather is pleasant too. April to July can get excruciatingly hot, so best to avoid. July to September is monsoon time and there could be some flooding, making boat rides a tad risky.
Also Read: Company culture | How do you measure it and why is good work culture essential
Some other noteworthy tiger reserves in India include:
Bandipur Tiger Reserve — Karnataka

Kanha Tiger Reserve, Pench Tiger Reserve, Panna Tiger Reserve — Madhya Pradesh

Sariska Tiger Reserve — Rajasthan

Anamalai Tiger Reserve — Tamil Nadu

Manas Tiger Reserve — Assam

Periyar Tiger Reserve — Kerala
But before you head off for a tiger safari that you will remember forever, here are some basic dos and don'ts:
Ensure that all your documents, identity proofs, and permits, are in place.

Wear weather-appropriate clothing: warm layers in the winter and light cottons during the summer. Else, you will be uncomfortable the entire time. Don't skip the sunscreen!

Dress in muted earthy shades. Bright colours can disturb the animals, and they may hide or get unnecessarily anxious, 

Remember that you are in the animals' home. Respect their space.

If you hire a guide, treat them as god. Listen to every word they say.

No getting off the vehicle. It's for your own safety. And the animals.

Stay on the specified trail at all times. If you go offtrack, you might end up disturbing the animals or trample the fauna.

No littering. Period.

And definitely no smoking or campfires in the jungle. A forest fire can destroy everything.

Unlike a zoo, there is no guarantee of wildlife spotting during a safari. Animals will be spread out across the reserve, they might be asleep in their shelters, or just hidden from plain sight. Don't blame the authorities if you don't get to witness what you saw on National Geographic.
Tigers are illegally hunted for their parts, poached, and their habitats are destroyed. International Tiger Day is celebrated on 29 July to raise awareness about these magnificent beings. You too can play a part, by participating in tiger conservation initiatives, and amplifying your views via social media.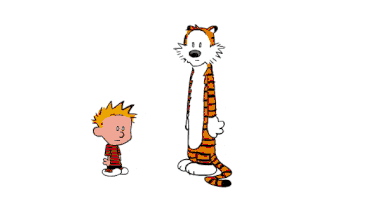 Tigers are not as nasty as Shere Khan, as snarky as Diego, nor as wise as Hobbes. Or so we think! Whatever the case, on International Tiger Day, you too can do your bit in protecting tigers from extinction. Save the tiger! Adopt one TODAY.
Like what you read? Head to Life at BYJU'S to learn more about our work, people, and the stories that make us unique. To explore job opportunities, check out Careers at BYJU'S.
(This story has been put together by Storyweaver, Neha Dua)